Can we just take a moment to have a big "YAY!" for Fall?! 😂 IT'S FALL, GUYS!
Pumpkin spice latte season means chunky soft sweaters, scarves, boots, and all of my FAVORITE colors to wear. I live for Fall fashion, especially if it's being delivered to my door in a beautiful little brown box. 🤗 My annual Fall Amazon fashion color post is here and I hope you are just as pumped for Fall as I am over here!
I'll be trying on a few of these items in the next two weeks but until then have fun shopping!
---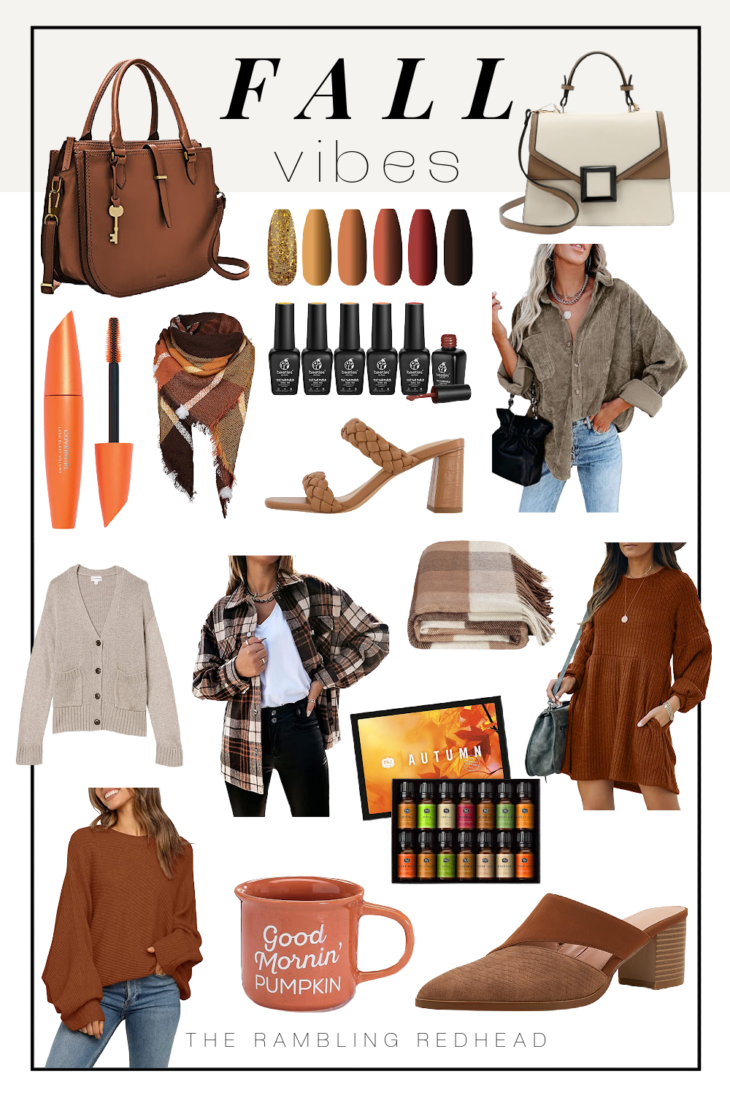 | My Purse | Fall Gel Nail Polish | Cream/Brown Purse  | Corduroy Shirt | Lash Blast Mascara | Plaid Scarf | Braided Heels | Heather Mushroom Cardigan | Plaid Shacket | Wool Throw Blanket | Autumn Essential Oil Set | Rust Dress | Rust Sweater | Pumpkin Mug | Rust Heeled Mules |
---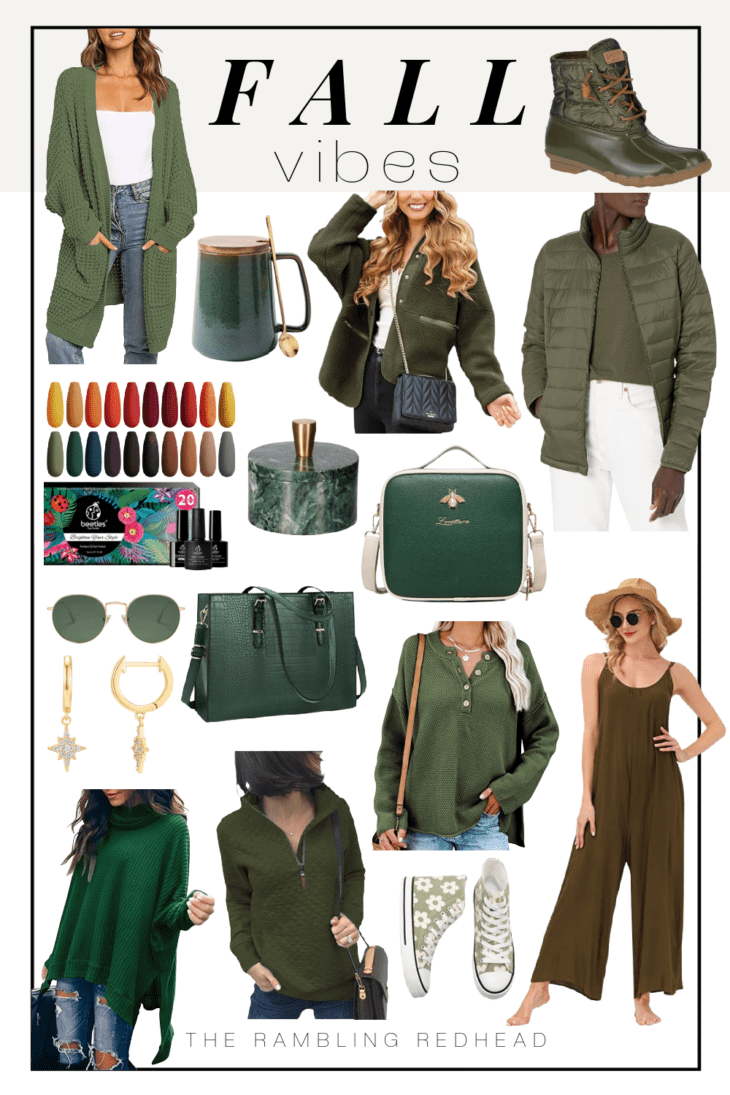 | Green Cardigan | Green Mug | Green Sherpa Jacket | Green Puffer Jacket | Green Sperry Boots | Beetles Fall Nail Set | Green Marble Pinch Pot | Green Makeup Bag | Gold Rimmed Sunnies | Gold Huggie Hoops | Green Large Purse | Green Henley | Green Turtleneck Sweater | Green Pullover | Green Flower Shoes | Green Jumpsuit |
---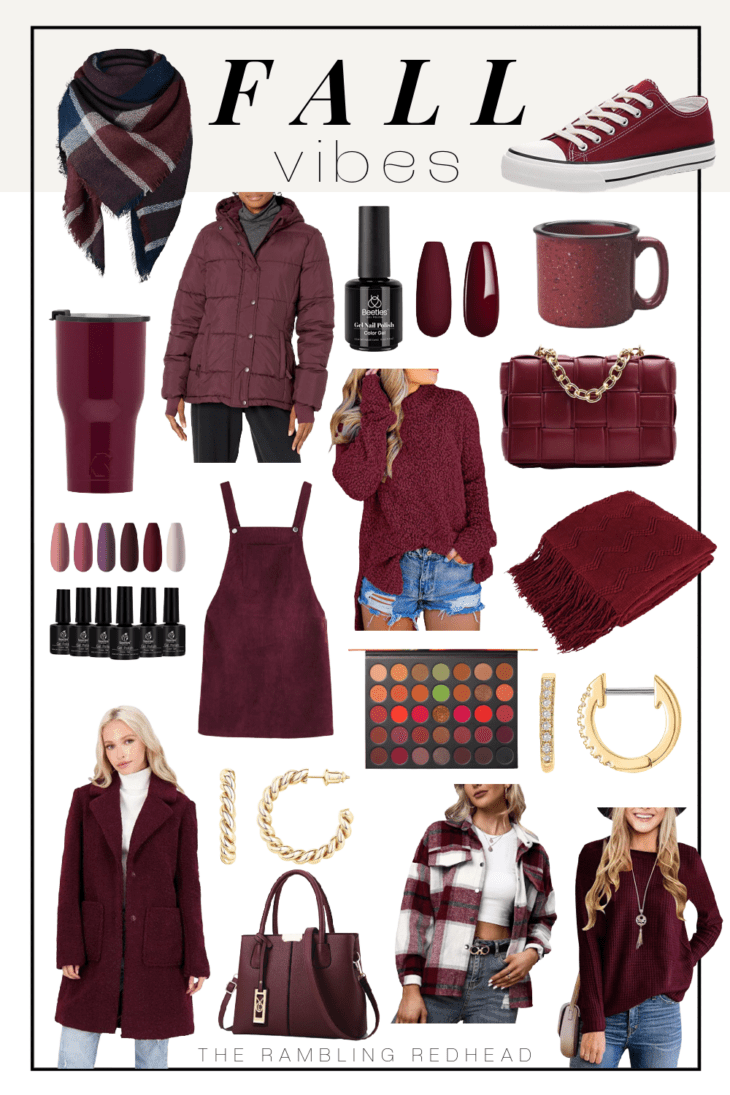 | Scarf | Maroon Tumbler | Puffer Jacket | Maroon Sneakers | Gel Nail Polish | Mug | Gel Nail Polish Set | Overall Dress | Fuzzy Sweater | Woven Padded Crossbody | Throw Blanket | Maroon Coat | Twisty Hoops | Maroon Purse | Morphe Eyeshadow Palette | Gold Huggies | Maroon Plaid Shacket | Maroon Shirt |
---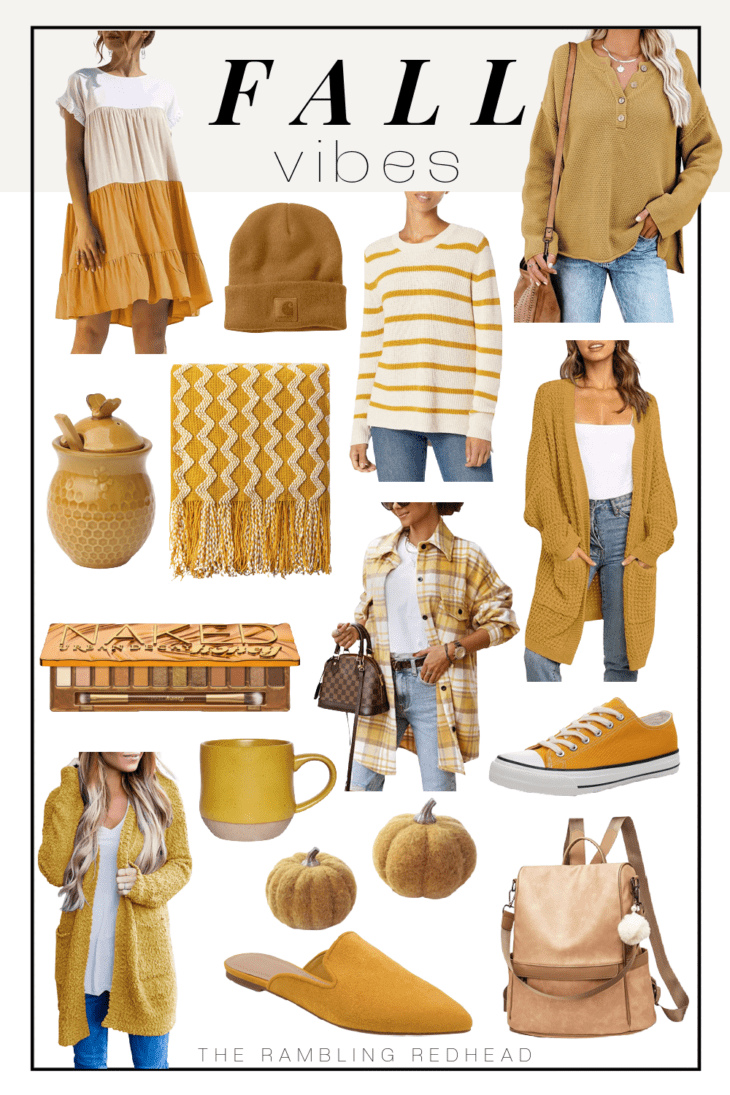 | Colorblock Dress | Beanie | Striped Sweater | Yellow Henley | Honey Pot | Yellow Throw Blanket | Naked Honey Palette  | Yellow Flannel | Yellow Long Cardigan | Yellow Cardigan | Yellow Mug | Yellow Pumpkins | Yellow Mules | Yellow Sneakers | Nude Backpack |
---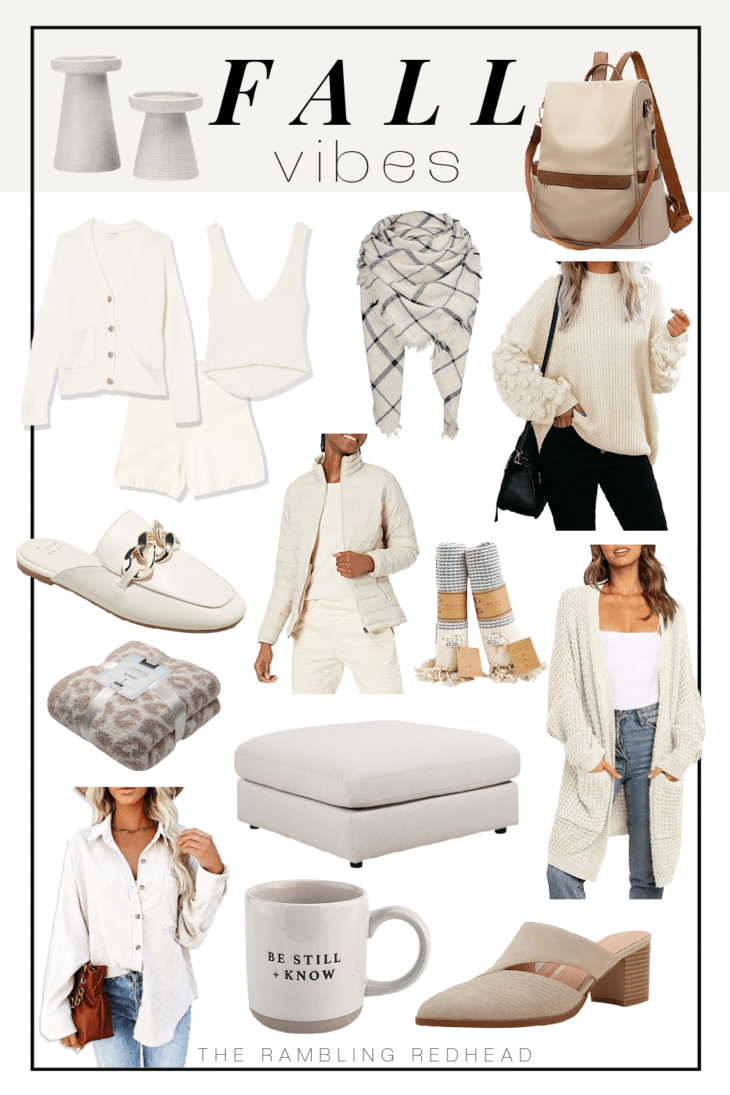 | Candle Holders | Beige Backpack |Cream Cardigan | Cream Top | Cream Shorts | Scarf | Puff Sleeve Sweater | Cream Mules | Puffer Jacket | Kitchen Towels | Barefoot Dreams Dupe | Ottoman | Long Cardigan | Cream Corduroy Top | Mug | Heeled Mules |
---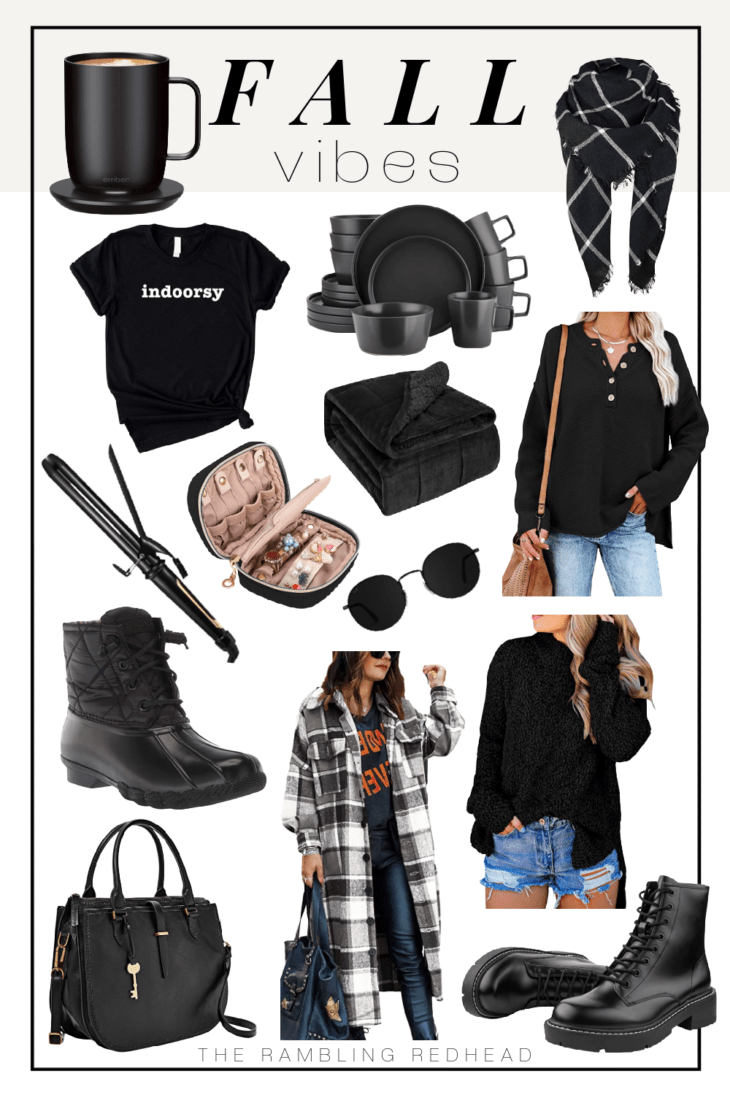 | Ember Mug | Indoorsy Shirt | My Dishes | Scarf | Long Barrel Curling Iron | Mini Jewelry Case | Weighted Blanket | Black Sunnies | Black Henley | Black Sperry Boots | My Purse (but in black!) | Long Plaid Shacket | Fuzzy Sweater | Black Combat Boots |
---
Hope y'all have a wonderful weekend! We are just starting to get cooler weather here but you better believe I'm pulling out the soup recipes and drinking the PSLs 😂 As always, thanks so much for shopping through my blog and trusting my recommendations! I appreciate you for being here! God bless ❤️