V-DAY is upon us!
Mike and I are REAL chill when it comes to Valentine's Day, maybe too chill. I'm trying to be "better" about getting Mike something for Valentine's Day, even if it's just a real solid gushy love card, since words of affirmation is one of his love languages…. Also needs to be noted- it's literally my last place love language, lol! We typically go out to eat but a couple of years I've asked to stay in, watch a movie and basically do the same thing we do every night because that's what makes me happier than putting on tight pants and a bra. I'm very simple when it comes to "holidays"!
I don't like to spend too much on Valentine's Day when it comes to the kiddos but I also don't like buying junk just for the sake of buying junk. So, I tend to get them more practical items that may be more than a few dollars but will keep their attention for longer than two seconds, games, books, activity boxes etc! If their attention is kept, it's considered money well spent in my book!
Here are some fun things I found for the kiddos, the special men in our lives, as well as some Galentine gift ideas. Best part- all Amazon! Hope it saves you some time!
---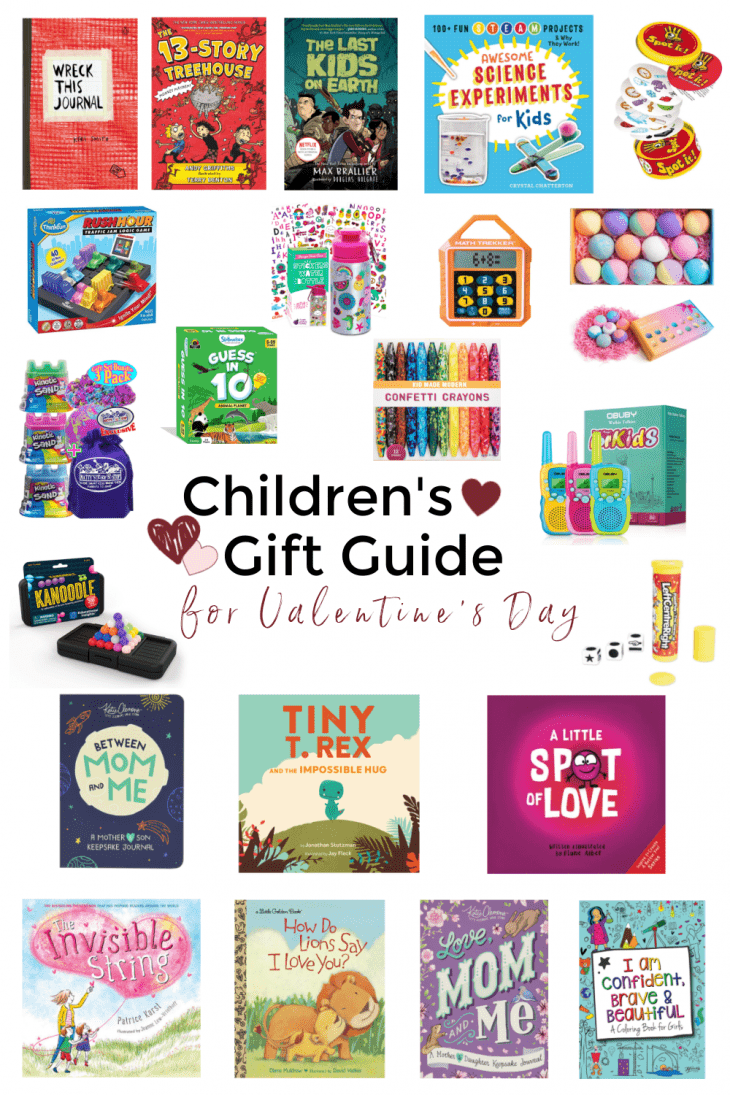 Wreck This Journal | The 13-Story Treehouse | The Last Kids on Earth | Science Experiment Book | Spot-It Game | Rush Hour Game | Customizable Stick Water Bottle | Math Trekker | Bath Bomb Pack | Guess in 10 Game | Confetti Crayons | Rainbow Sand | Walkie Talkie Set | Kanoodle Game | Left Center Right Dice Game | Between Mom and Me | Tiny T.Rex | A Little Spot of Love | The Invisible String | How Do Lions Say I Love You? | Love, Mom and Me | I Am Confident, Brave & Beautiful |
---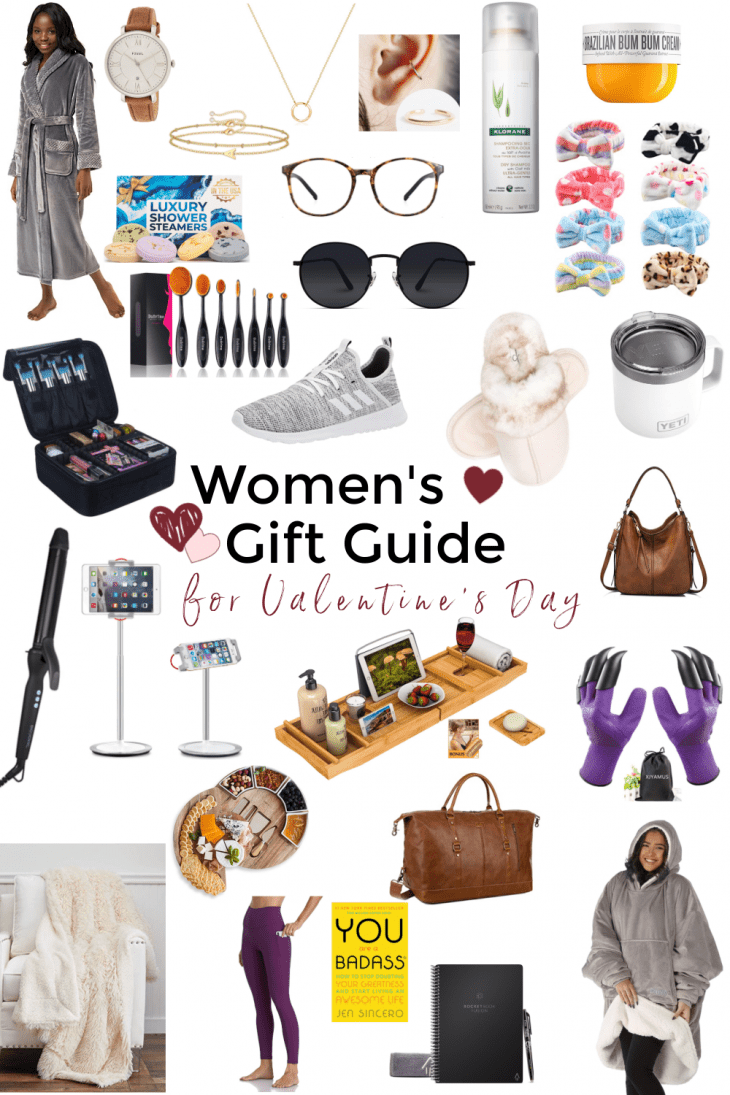 Grey Robe | Brown Watch | Gold Necklace | Gold Ear Cuff | Gold Lettered Bracelet | Klorane Dry Shampoo | Bum Bum Cream | Soft Headband Set of 8 | Blue Light Blocking Glasses | Sunglasses | Shower Steamers Pack | Makeup Brush Set | Adjustable Travel Case | Adidas Sneakers | Pink Slippers | Yeti Mug | | Long Barrel Styler | Device Stand | Bathtub Tray | Garden Gloves | Soft Throw Blanket | Leather Purse | Leather Duffel Bag | Wooden Cheese Board | Leggings | "You are a Badass" Book | Smart Notebook with Pen | Wearable Blanket |
---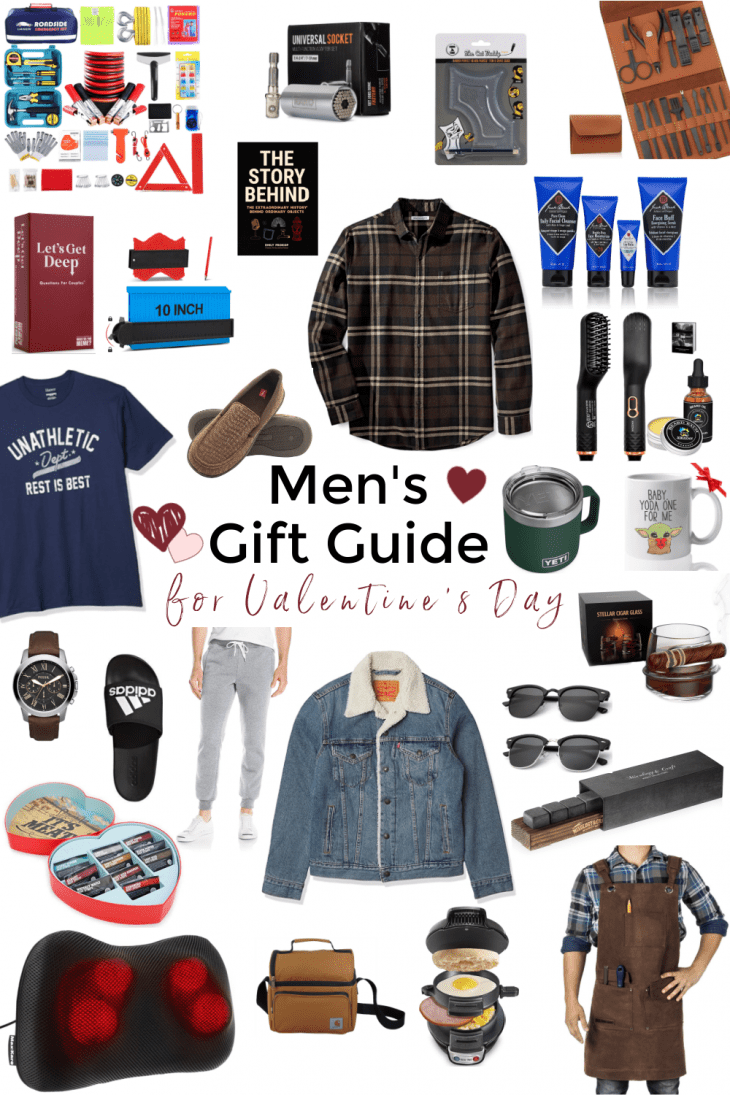 Roadside Emergency Kit | Universal Socket Wrench Adapter Set | Hair Trimmer Guide Tool | Men's Manicure Set | "The Story Behind" Book | "Let's Get Deep" Couples Game | Blue Contour Gauge Tool | Striped Flannel Shirt | Skin Care Set | Beard Straightener with Balm | Brown Comfy Slippers | "Unathletic Dept." T-shirt | Yeti Mug | Yoda Mug | Whiskey Glass with Cigar Holder | Whiskey Stone Set | Sunglasses | Sherpa Trucker Jean's Jacket | Grey Jogger Pants | Adidas Sandals | Watch | Flavored Beef Jerky Set | Neck Massager | Brown Lunch Bag | Breakfast Sandwich Maker | Woodworking Apron |
---
As always, I appreciate you trusting my opinion when it comes to product recommendations! Even if it's just for a Valentine's gift! Hope your day of love is amazing… or just chill, because that's just fine too. 😉
-Jenn