Happy WEEKEND!
We've made it to another weekend 🙂 Hope you are enjoying yours, we are in full recovery mode from Mike's brother's wedding that was on Thursday night. So fun yet a long day for the kiddos! We have no plans other than a casual hangout with friends and we plan on keeping it that way!
Here are a few Mother's Day gift options for ya! First graphic is all from Amazon if you're pressed for time whereas the second graphic is from many retailers. Hopefully they are helpful! And I hope that all of my Mama friends enjoy YOUR Mother's Day whatever that looks like for you!
---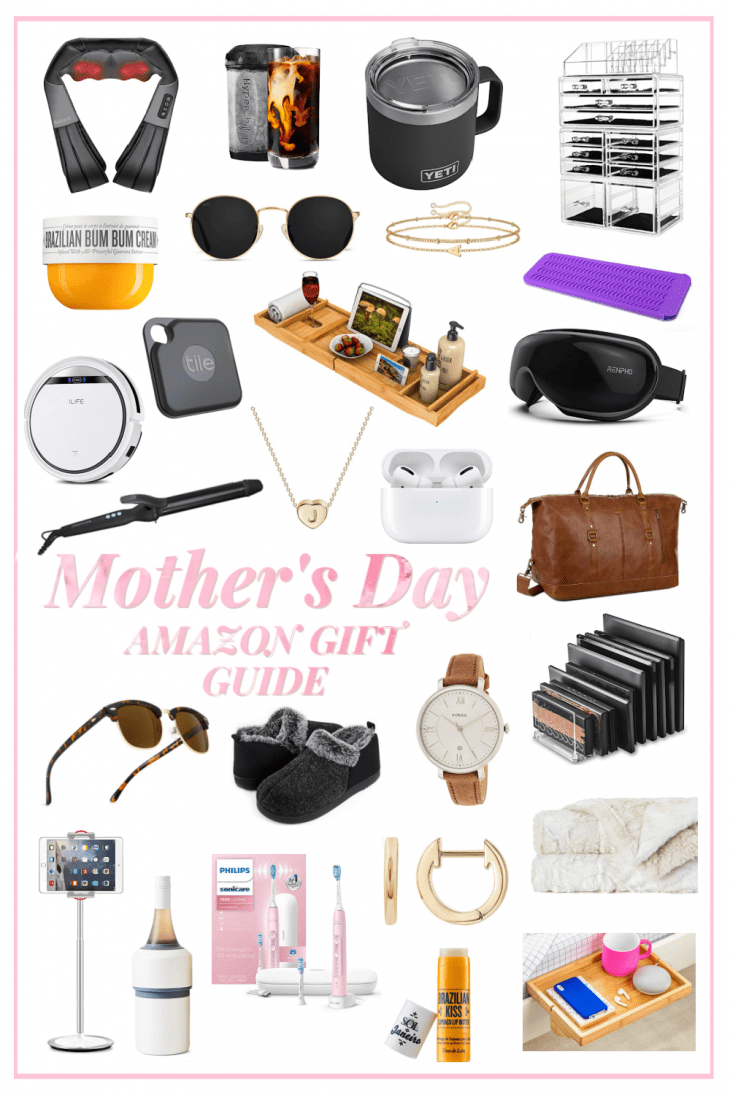 Check out all of these products HERE in my Mother's Day Gift Guide!
---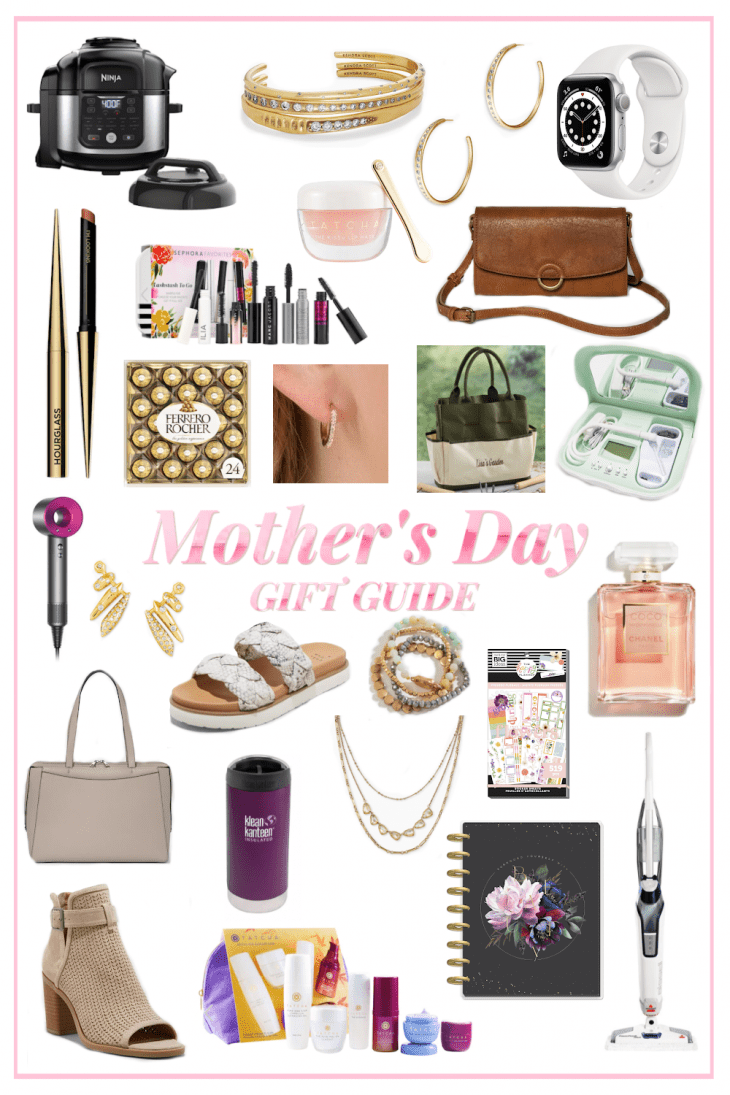 Ninja Foodi | Gold Bracelet Stack | Gold Hoops | Apple Watch | Hourglass Refillable Lipstick | Mascara Travel Pack | Tatcha Kissu Lip Mask | Brown Crossbody | Ferrero Rocher Chocolates | Studded Huggie Hoops (SO GOOD) | Personalized Garden Bag | Microdermabrasion Machine | Dyson Hair Dryer | Ear Climbers | Sandals | Bracelet Stack | Happy Planner Flower Sticker Pack | Coco Chanel Perfume | Gray Purse | Klean Kanteen Trevel Coffee Cup | Layered Necklace | Happy Planner Classic Size | Steam Mop | Bootie Heels | Tatcha Set |
---
Here is a little idea I like to call "Mom in a bag".
This is what I'm doing for my Mom this year and honestly what I would like the most, buy a cute weekender bag and fill it with random yet amazing things. Easy, practical, and I back these products 100% because I own and love them all! 🙂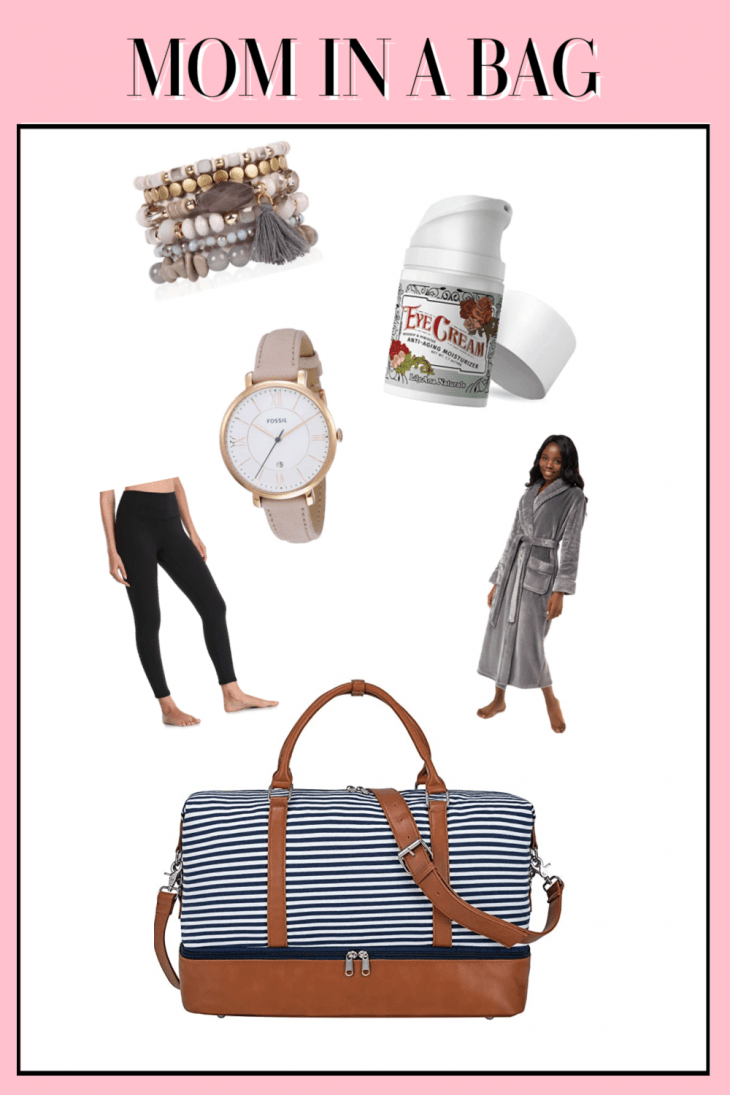 Bracelet Stack | Eye Cream | Fossil Watch | Black Leggings | Robe | Weekender Bag |
---
Hatch Restore, our sound machine/ alarm clock that wakes me up by light, is $10 off for Mother's Day! Code REDHEAD10 or click here and its automatically applied!
---
Hope you have the best weekend! 🙂 As always, I appreciate your trust and support, whether it's leaving a sweet comment on my feed or shopping through my mom in a bag links (lol)… I'm so glad you're here and one of my "internet friends"!
---
Shop my Amazon Jewelry List HERE 
Shop my Amazon Fashion List HERE
Shop my Amazon Beauty List HERE