Sweet sweet SUMMMAAAA!
We made it to Summer! How are we feeling about it?! I feel like I'm always super pumped for Summer until maybe the third week and then, well, lets just say that I'm excited for school to start back up again come Fall! 🙂
 This Summer I'm on a new kind of high though because of our whole backyard situation, if you've been watching stores then you know that we've got a portion of our yard being TURFED hopefully by the end of next week. I stand out in that mud pit every day just dreaming about the yard it one day will become, lol! I've gone crazy on Amazon, I'll admit it… but most of our yard toys didn't make the move due to the gross state they were in and I'm totally using this yard as an excuse to buy fun outdoor items!
I found so many fun new things, mostly Amazon because its quick and easy, for both adults and kids!
---
Outdoor fun for kiddos!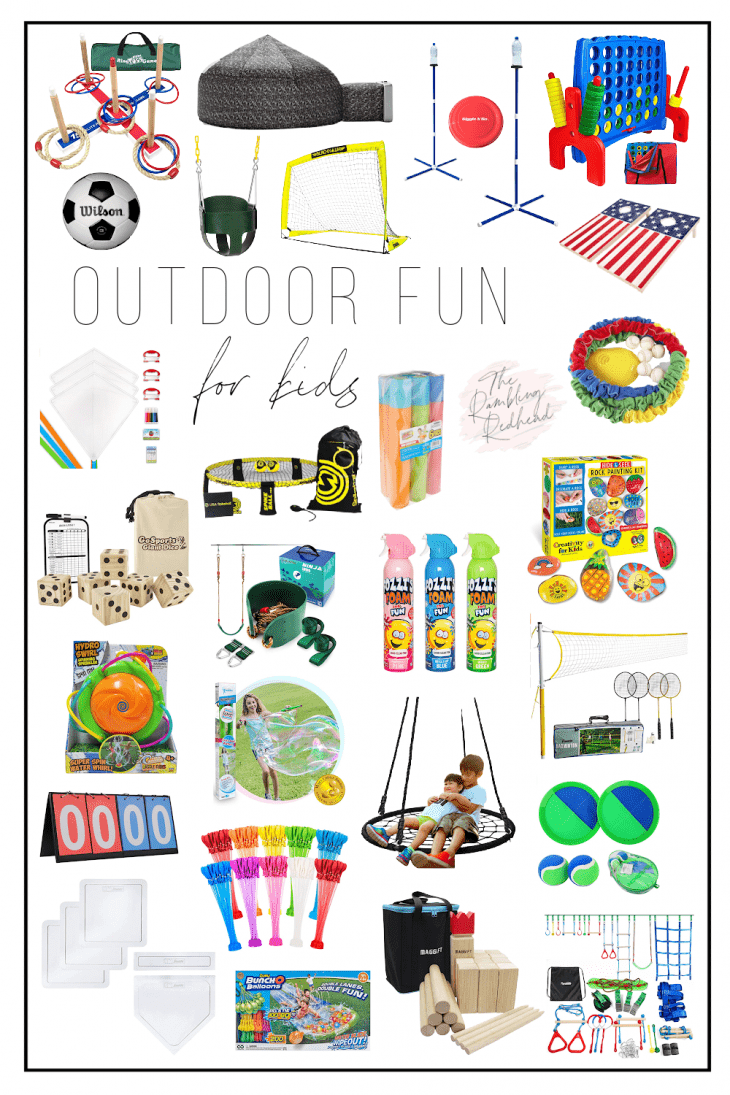 Check out all these products and more HERE in my Amazon List! Linking these directly to the list because there are MANY more fun things, more than I could fit on this graphic 🙂
---
Fun for Adults!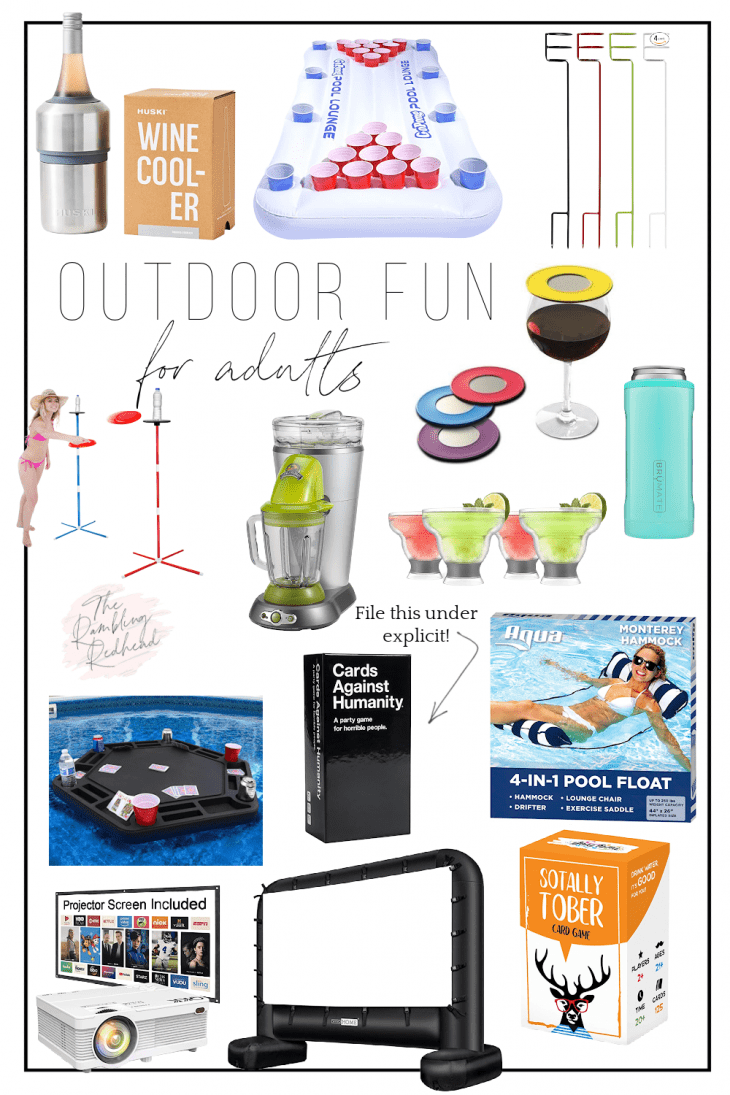 Wine Bottle Cooler | Inflatable Pong | Yard Cup Holder | Frisbee Toss | Margarita Machine | Vented Wine Cover | Freezable Margarita Glass | Can Cooler | Floating Card Table | Card's Against Humanity | Pool Float | Projector | Inflatable Movie Screen | Totally Sober Game
---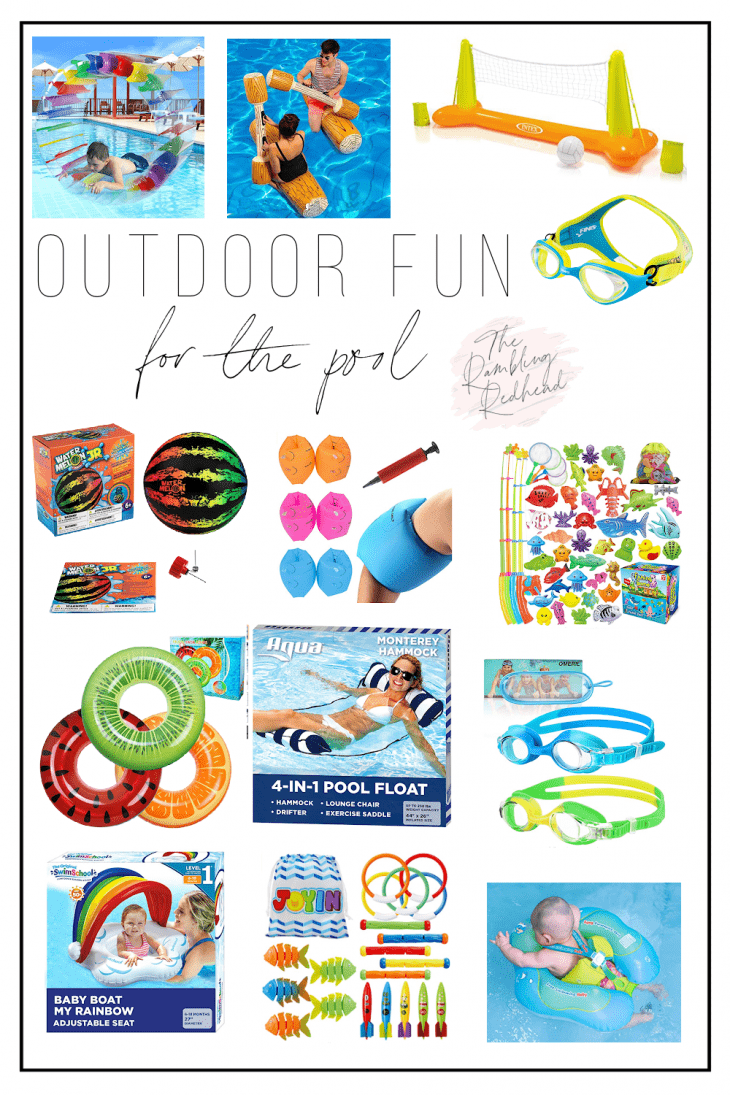 Water Wheel | Log Game | Pool Volleyball | Goggles| Watermelon Ball Jr. | Arm Floaties | Pool Toys | Fruit Floaties | Pool Float | Goggles Set | Rainbow Boat | Pool Toys | Baby Swimming Float |
---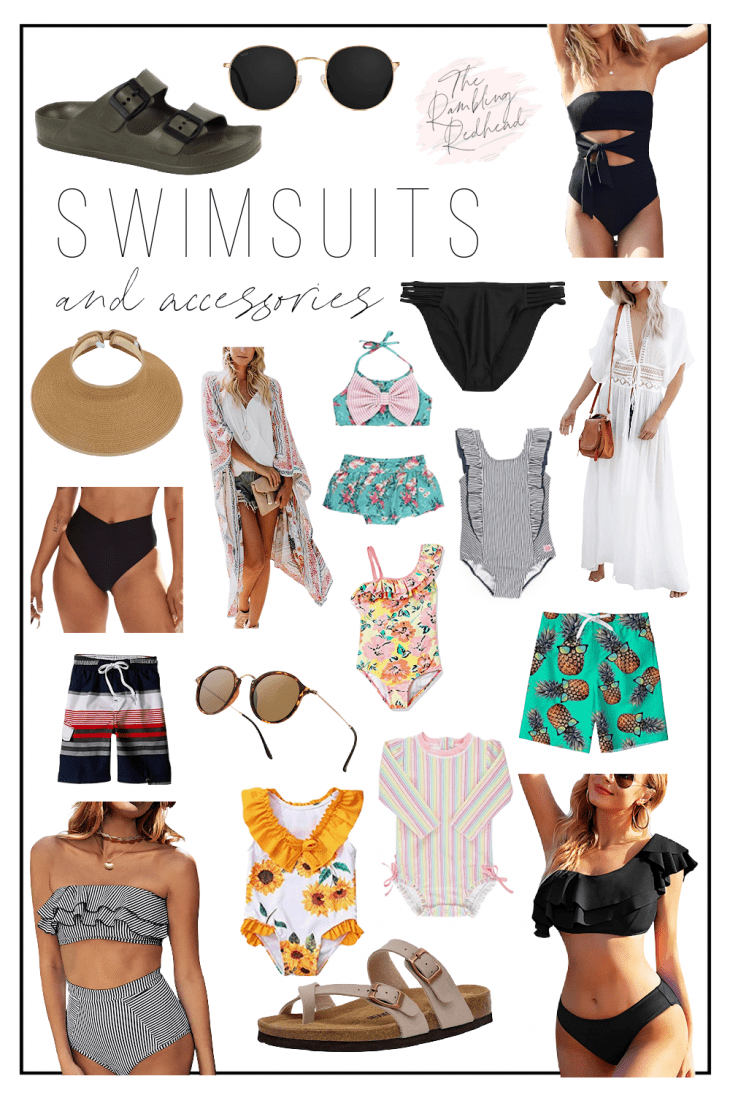 Green Slides | Black and Gold Sunnies | Tie One Piece | Visor Hat | High Waisted Crossover Swim Bottoms (like the crossover leggings!) | Kimono | Blue and Pink Girls Swim | Black Swim Bottoms | Striped Ruffle Girls Swim | White Tie Swim Cover Up | Boys Striped Swim Trunks | Tortoiseshell Sunnies | Yellow Floral Girls Swim | Boys Pineapple Swim Trunks | Ruffle Striped Swim Set | Sunflower Girls Swim | Girls Striped Long Sleeve Swim | Sandals | Black Ruffle Swim Set |
---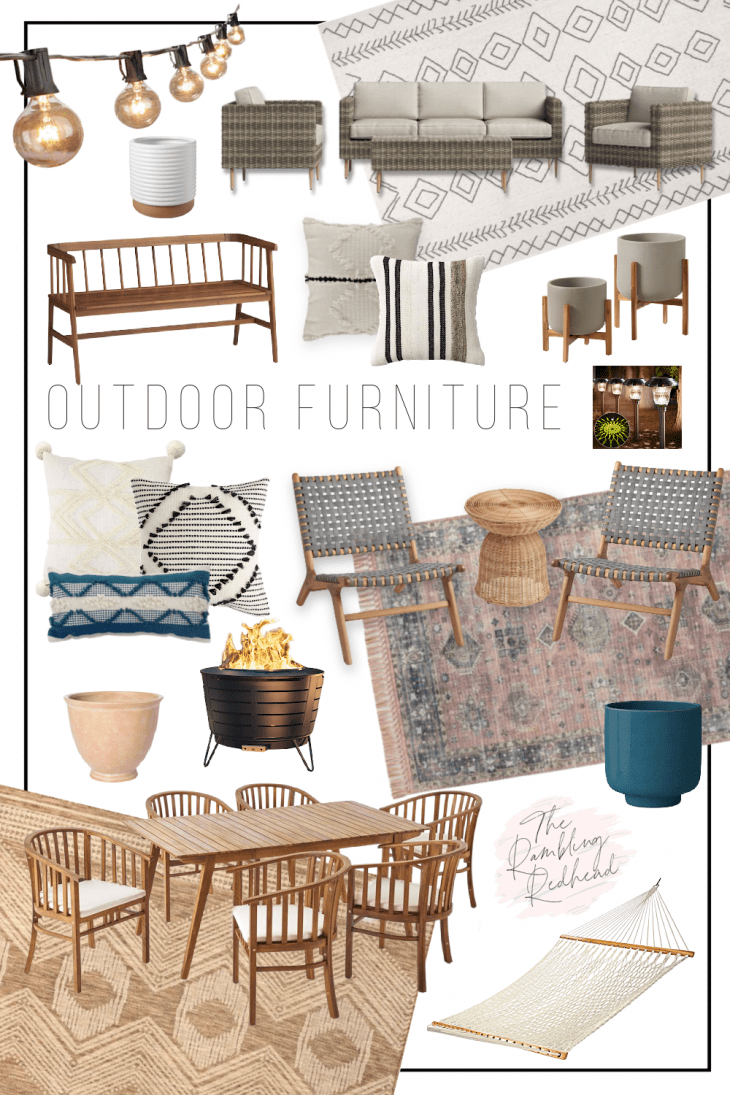 Hang Lights | White Large Planter | Outdoor Seating Set | Outdoor Area Rug | Wood Bench | Accent Pillow | Accent Stripe Pillow | Grey and Wood Planter | Solar Ground Lights | Cream Pillow | Black and White Pillow | Blue Lumbar Pillow | Terracotta Planter | Fire Pit | Grey and Wood Outdoor Chair Set | Wicker Table | Vintage Area Rug | Blue Planter | Outdoor Dining Set | Area Rug | Hammock |
---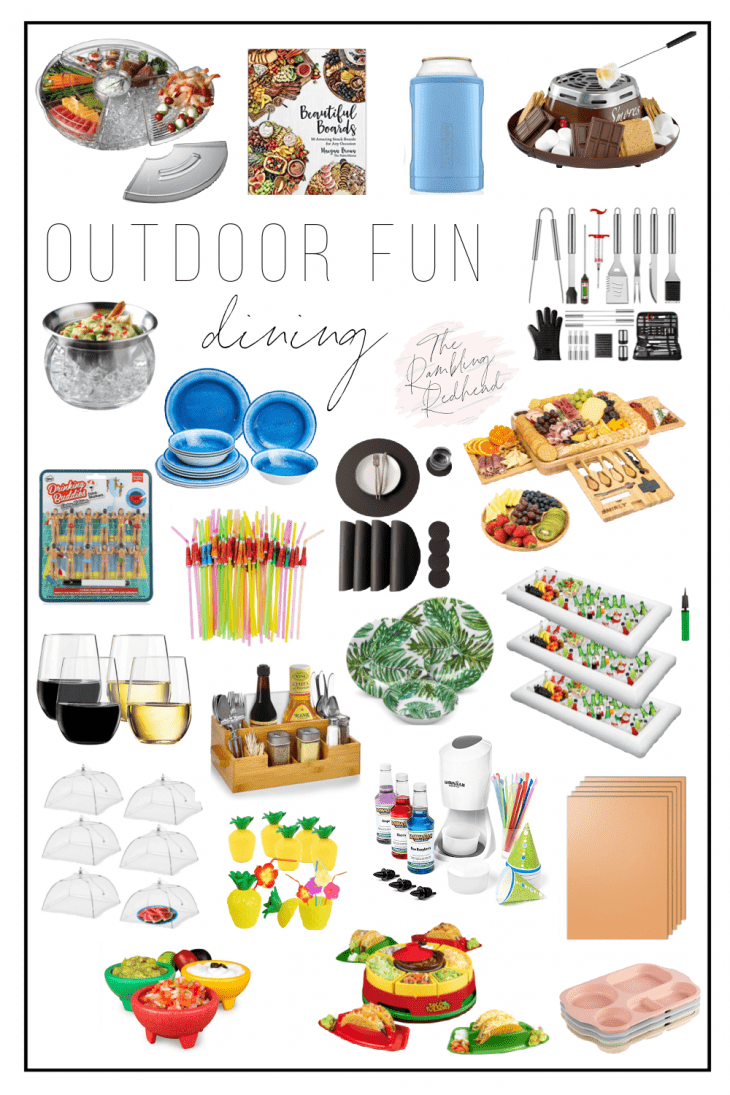 Food Tray on Ice | Serving Boards Book | Brumate | Smores Maker | Dip Cooler | Dinnerware Set | Waterproof Place Mats | Serving Board | Grilling Utensils | Wine Glass Markers | Umbrella Straws | Shatterproof Wine Glasses | Utensil Caddy | Leafy Dinnerware Set | Inflatable Serving Bar | Mesh Food Covers | Pineapple Cups | Snow Cone Machine | Copper Grill Mats | Dip Bowls | Taco Tuesday Set | Divided Plates
---
CHEERS! To another Summer together, ladies! Looking forward to hearing if you like some of these ideas! Have a great weekend and God bless!