---
New here?! Subscribe so you don't miss any new posts! It's free! My Christmas gift to you 😉
---
The time has come! The time where moms worldwide unite in freaking out, trying to make everyone's Christmas wishes and miracles all happen! Well hopefully, this post makes it a little easier on ya 😉
Here are my top 12 favorite educational toys (that your kids won't know are "educational") that are just one click away! That's right… Mama is pretty much shopping for the child beasts completely on Amazon this year because I can't get away from them long enough to go buy all the things! Some of these products are already being used daily by my son as a part of his homeschool curriculum and he LOVES them, some are already wrapped and under my tree, and some are in my Amazon shopping cart waiting to be purchased on Black Friday!
---
(Yes, my Christmas tree and all decorations are up because we had family photos taken last week and I wanted a tree picture! Photos of my home and decorating inspiration can be found on My Instagram Account) 
---
These toys are just cool, y'all. I mean, Batman can't even win against #3 on the list, at least for my son!
In my opinion, most of these toys are suitable for ages 2+ but I've got some notes about the few of the products that I already own at the bottom of this post, make sure you read those!
---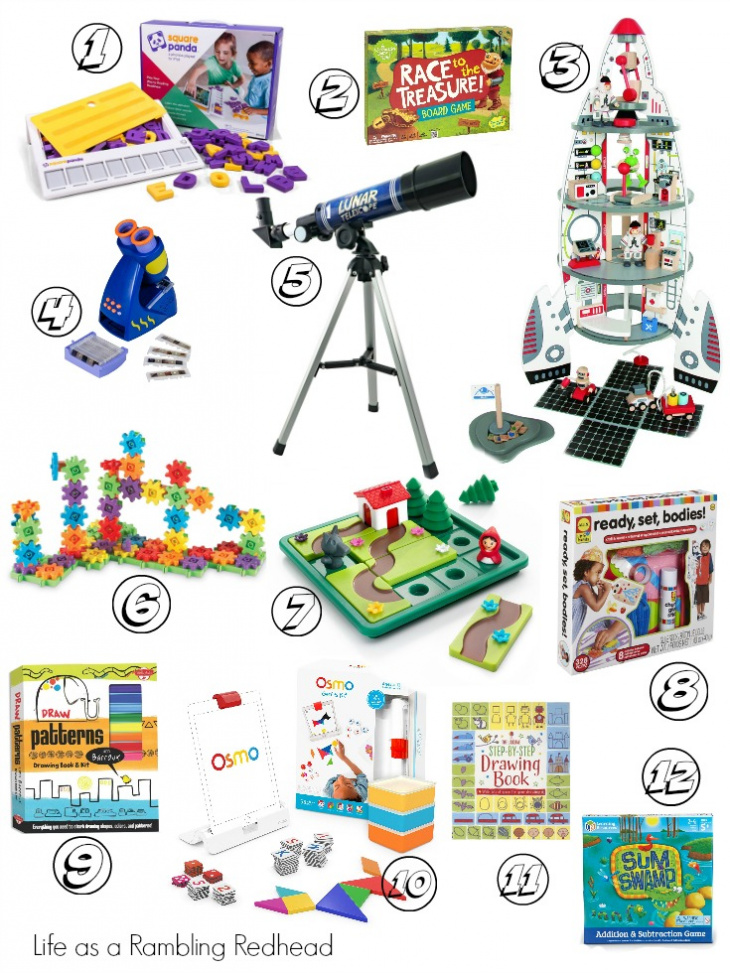 ---
Phonics Playset (Ipad needed) // 2. Treasure Board Game // 3. Space Center Playscape // 4. Microscope // 5. Telescope // 6. Gears Building Set // 7. Little Red Riding Hood Game // 8. Human Anatomy Activity KitHow To Draw For Little Kids // 9. Draw Patterns //   //10. Genius Kit (Ipad needed) // 11. Board Game //  12. How To Draw For Little Kids
Not pictured: Interactive Globe (so so cool!) This is already under our tree 😉
---
My personal opinion notes:
The phonics playset: awesome for both kids who are learning letters and sounds as well as preschoolers, kindergartners, and first graders who are learning to read and spell beginning words!
The Osmo Genius Kit: I recommend this set for kids who are learning to read and spell. This has TONS of levels so it can really grow with your child. There are also other separate expansion packs available! Like this Osmo Pizza Game that helps teach math, money, and fractions! (This is one that is already under our tree since we already have the Osmo.)
*If your child is already reading I recommend buying the Osmo Kit over the Phonics Playset.
Treasure Board game: SO FUN! Love that it's a cooperative learning game. Everyone works together to win!
Little Red Riding Hood Game: This is a really neat one player strategy game. Von uses this for Homeschooling, just a great brain puzzle that they can do independently. You have to figure out how to get LRRH to the house by placing paths on the board.
Ready, set, bodies activities set: Also part of my son's homeschool curriculum. Very cool! I try to do one project a week so we don't blow through them in one day and it's VERY hard for Von to only do one at a time. He wants to do them all right in a row! If your child loves learning about the body then he/she would love this! It does require your help and guidance but they are really fun 🙂
---
Happy Shopping, friends! Let me know what you decide to get!
I also have a YouTube video showing all of the curriculum I use when homeschooling my four-year-old son that has more awesome educational games and resources! Watch here!
---
Follow on Instagram for home decorating inspiration!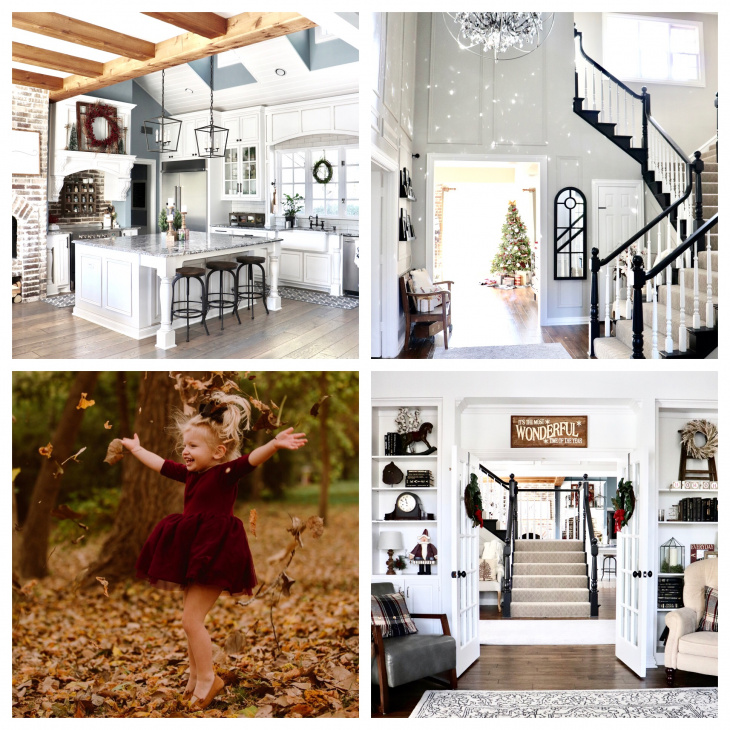 ---
For more humorous and honest parenting posts like this, please "Like" my Life as a Rambling Redhead Facebook Page!
Subscribe by email here, so you never miss a new post! Your life will be changed for the better. Follow on Instagram, Twitter, and YouTube.
---
This post does contain Amazon affiliate links that I would be so happy for you to use! Amazon pays me like, .17 cents if you do! YAY!
But seriously, thanks so much for the support. I appreciate you shopping through my posts and trusting me and my opinions!
---
Have a young tot? Check out this gift guide by one of my favorite bloggers!