HOW IS VIVI ONE THIS WEEK?!
I feel like it was just yesterday that I was in the hospital bouncing on the exercise ball on my Instagram stories! ? Remember? It was false labor but I was bouncing like my life depended on it! Gosh, this year has flown by! If you are new here, I have a Vivienne Kate button on my Instagram highlights and you can watch some of her sweet moments all the way back starting with her first day home, such a sweet time that was!
So y'all know that I am constantly doing educational toy round ups for the older kiddos but this time I am focusing on the 12-36 month old babies! Its been highly requested for a little while now and felt like the perfect thing to share in honor of sweet Vivi's birthday week 🙂 All of these items are from Walmart and a lot of these we already own and are loving, some we've had since Von was a baby! Hope they give you some good, affordable options for Christmas gifts for the sweet babe in your family. Can't believe we are already planning for Christmas… ? holy cow.
---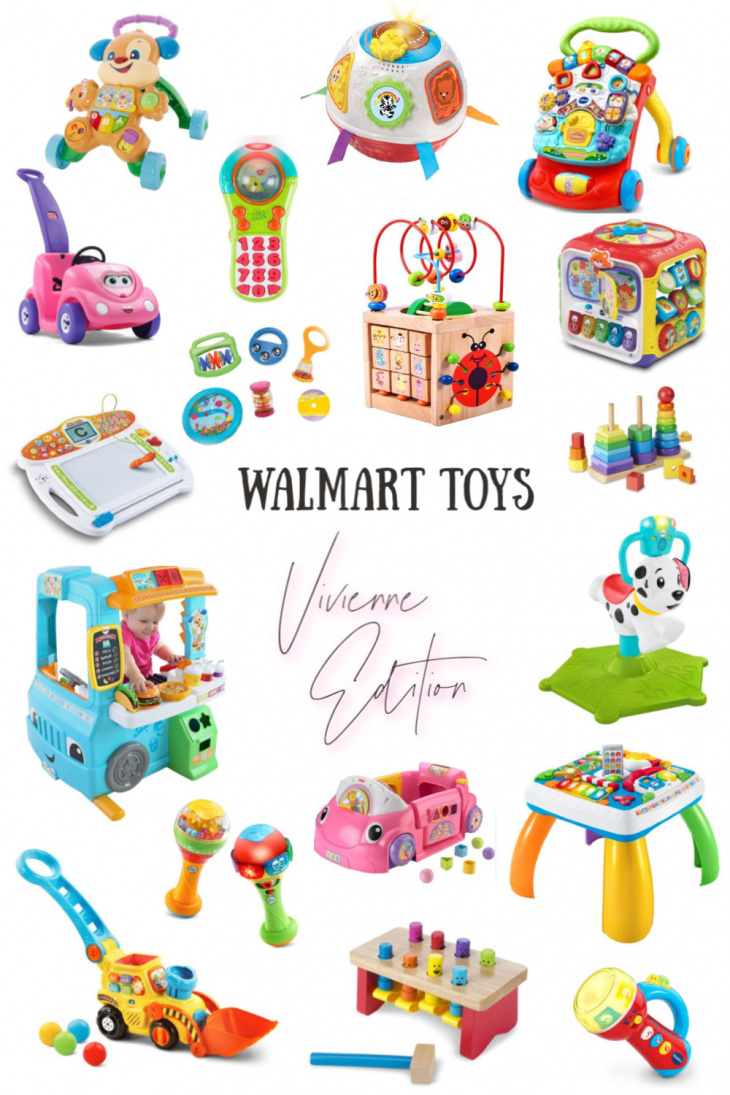 | Puppy Walker| Ball Toy | Activity Walker | Pushing Car | Play Remote | Maze Activity Center | Activity Cube | Writing Creation Center | Geometric Stacker |Food Truck | Puppy Bouncer | Learning Table | Musical Instruments | Activity Shakers | Laugh & Learn Car | Bulldozer Toy | Whacking Table | Flashlight Toy |
---
Hope y'all have an amazing week! I'm trying my hardest to soak up all of the moments in these last few days of Vivi being 11 months old. I'm not ready for the one year mark but unfortunately I don't have a choice in the matter. I appreciate all of the love you have shown Me and Vivi over the last year, she loves you all even though she has no clue who you are. ??❤️
---