Just so I'm the first to day it , Happy early Mother's Day to all my Mama friends! I know Mother's Day will be a lot different for us this year… where will we escape to? LOL! I think I'm going to hit my friends up for a parking lot date where we all sit in the back of our cars and yell to each other six feet away, because what else can we do?! Either way, I'd like to step out of the house, if possible 🙂
I picked my favorite items that I either love or find valuable (makeup storage) that I know your Mama or mama friends will love too!
While I know these may not be the most fancy gifts, I'm all about practical gift giving and I stand behind all of these things! Makeup, electronics, organization, and comfy soft things… it's all here.
And coffee things. Because we need it more than ever.
---
Gift Ideas for Mothers Day!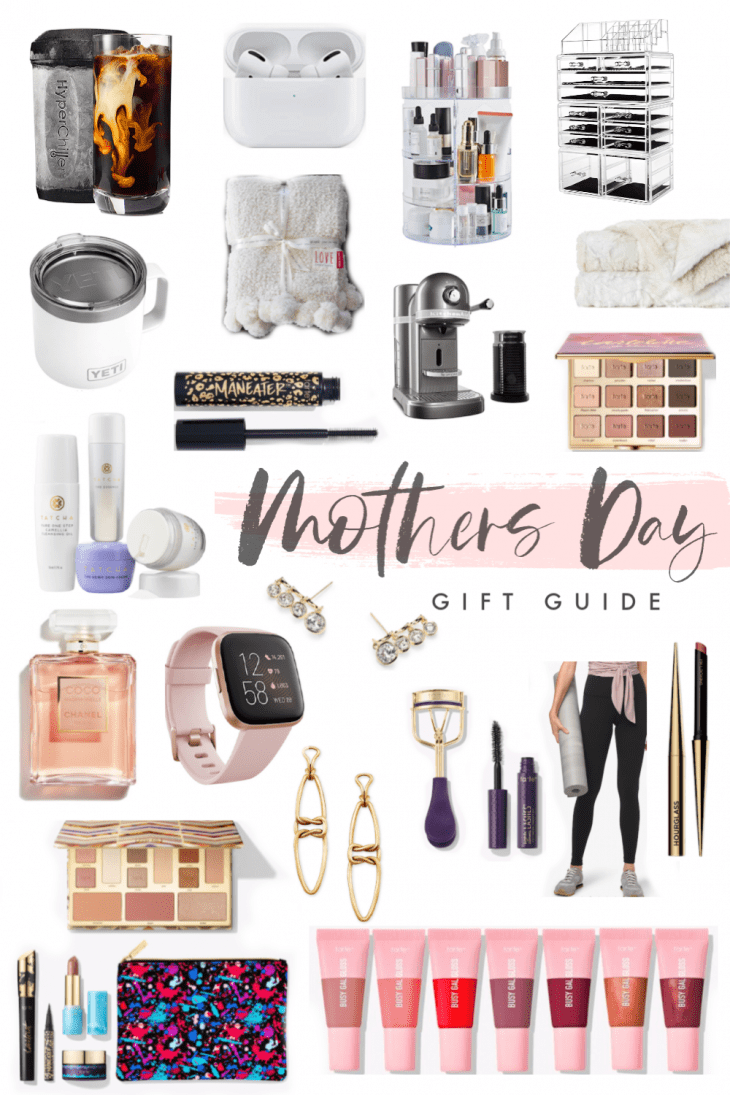 Hyper Chiller (Can be use for coffee, wine, or cocktails!) | Airpod Pro | Swivel Makeup/Skincare Holder | Makeup Drawers | Yeti Mug | Blanket with Poms | Maneater Mascara | KitchenAid Espresso Machine (I have this) | Faux Fur Blanket (I have and LOVE!) | Tartelette In Bloom | Tatcha Skincare Set | Coco Mademoiselle Perfume (the perfume I use!) | Fitbit Versa | Kendra Scott Ear Crawlers | Kendra Scott Gold Earrings | Tarte Eyelash Curler w/ travel mascara | Lululemon Align Pants | Hourglass Lipstick | Tarte Makeup Set | Lip Glossary Set |
---
Kendra Scott – Spend $100 get 1 free necklace! Ends 4/27!
Tarte – Use my code: 15OFF for 15% off!
My Favorite New Balance Outlet Site!
---
More Ideas!
A bouquet of her favorite flowers with a note longer than six words!
Gift card to a local restaurant for takeout dinner.
Audible Credits!
---
Hope this helped a little! Stay safe out there, y'all. God bless!