Hello, friends! We are back in Texas!
Tenth wedding anniversary trip is in the books! As silly and some what dramatic as this is going to sound, I feel like a reset button was pushed after going on this trip. If you were to have asked me if I "needed" this vacation before going I would have told you no, that I am completely fine, balanced etc. And to my defense, that's how I felt leaving for Cabo… that I didn't NEED the trip but more so we were doing this trip as a celebratory event for our tenth wedding anniversary. Only after coming back from the trip is when I realized that it wasn't needed for me but more so for US. 🙂
Don't get me wrong, Mike and I are great. I feel super fortunate to even be able to type out the sentence Mike and I are in a great place in our marriage, because we are! And that alone is truly a blessing. But just because everything seems good, that there are no major issues or outstanding arguments that have yet to be addressed, doesn't mean that it can't be better or more in tune. After this trip I realized that a healthy marriage, in my opinion, needs more than five days of undivided attention per three years. It just does. Could we stay married not going a vacation every three years, of course! lol. But I feel like we have not been prioritizing "us" for a hot minute just because it's the season we are in, young kids + trying to get businesses off the ground, we're just busy. But I am pledging to be better at making time away for us.
I am pledging to the internet.
If this ranting does anything at all I hope it encourages you to take some time to focus on your spouse as well. 🙂 I feel like seeing a friend or family member take a vacation or plan a date night sometimes inspires us to do the same, at least it does for me! Mike and I STINK at date nights, something that I also hope to get a little better at now that Vivi is getting a little older, easier, and more independent.
ANYWAY! As much as I think some of you are probably relating to this rambling, this post is not about my marriage and actually about all thing Summer and vacation items for those who may be taking a trip somewhere! Linked below I have my favorite shorts, swimsuits and coverups I wore on vacation, my current makeup and skincare items I'm loving as well as some great beauty products I've been using, like the magical Amazon hair mask.
And a list of plants I am currently trying to keep alive on my plantio for those who are curious and need easy plant babies. 😉 I've had quite of few of y'all reach out via email and DMs asking about if my Obe free month trail discount is still active and it is! Use code REDHEADMONTH to try at home workouts for free for an entire month (best promo I've seen them ever give!)
---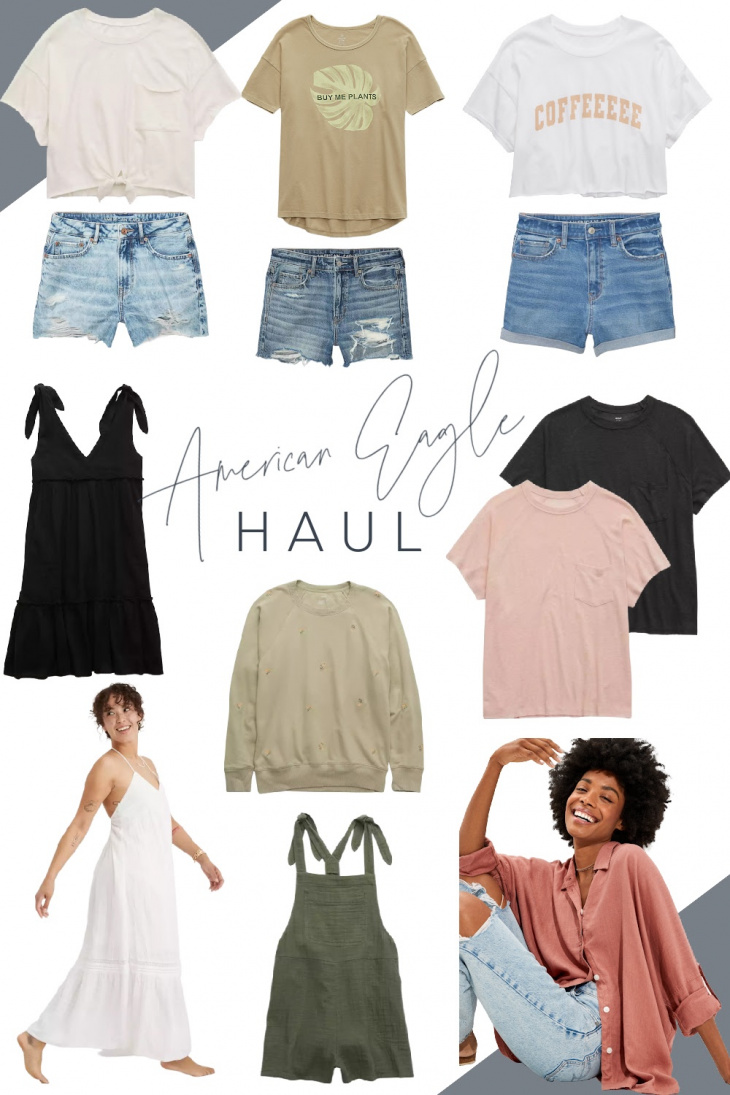 Tie Front Shirt | Plant Shirt | Coffeeee Crop Top | AE Tomgirl Shorts (Light Acid Wash) | Indigo Tomgirl Shorts | Cuffed Stretch Mom Shorts | Black Dress Coverup | Floral Sweatshirt | Linen Shirts | White Coverup Dress | Coverup Romper | Oversized Beach Shirt |
---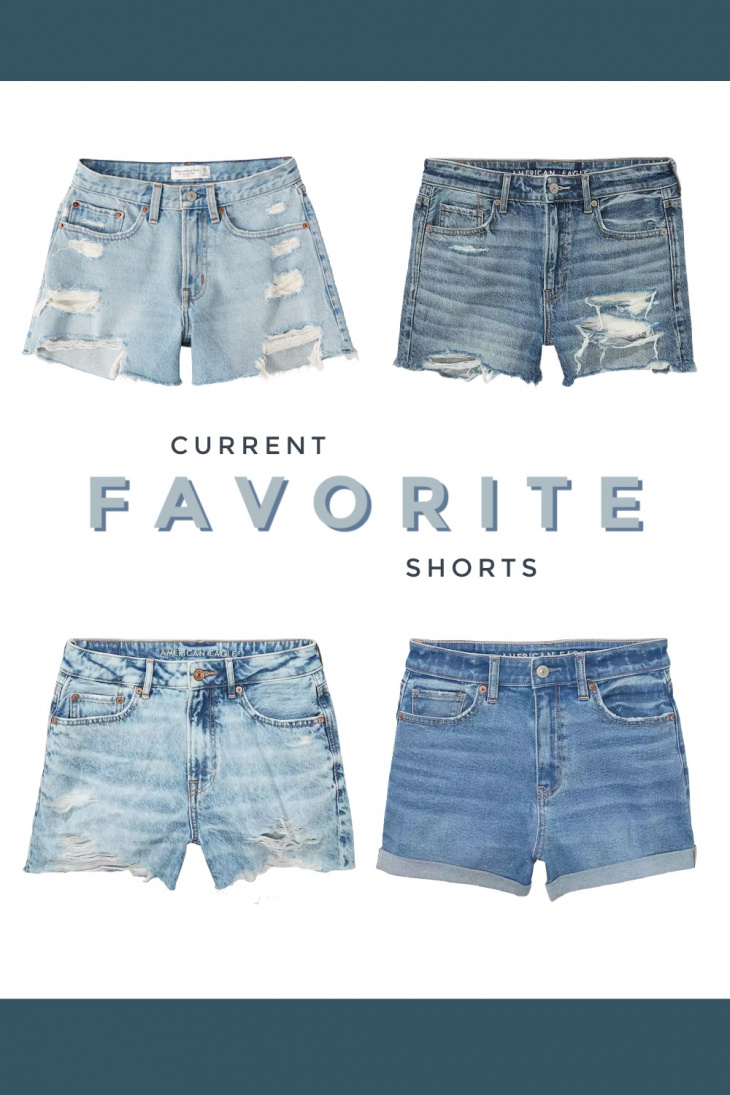 Abercrombie Shorts | AE Tomgirl Shorts (Medium Tinted Indigo) | AE Tomgirl Shorts (Light Acid Wash) | AE Cuffed Stretch Mom Shorts |
---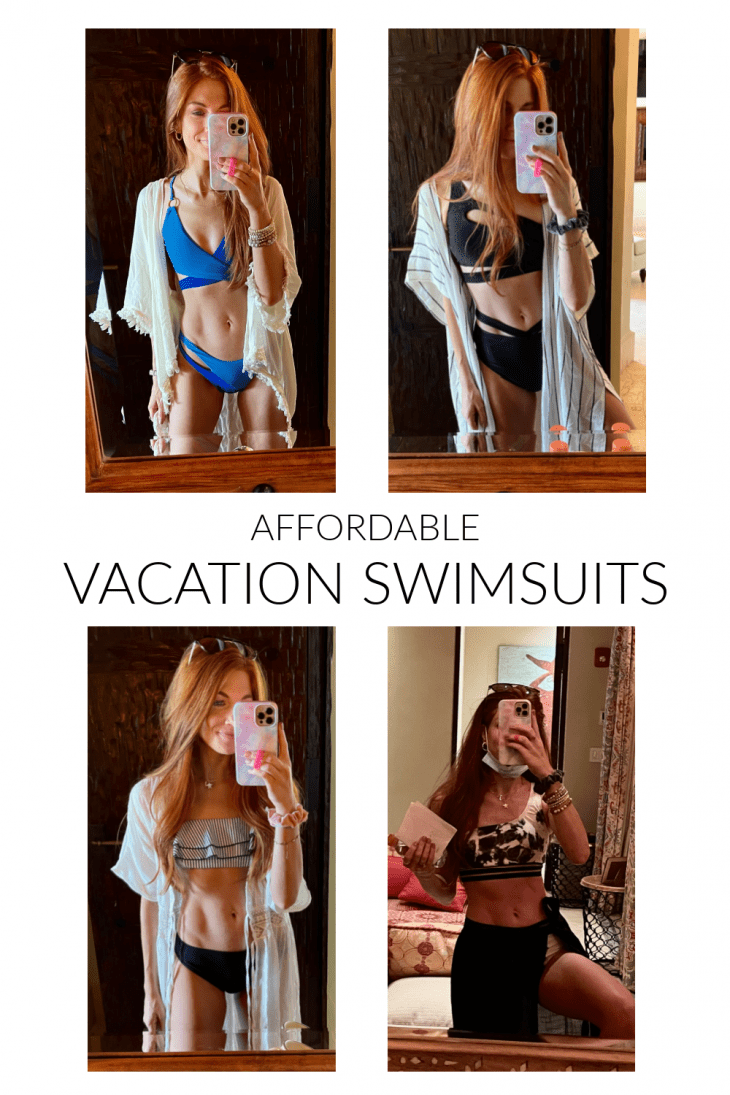 Blue Strappy Swimsuit | White Coverup Shirt | Black Strappy Swimsuit | Striped Coverup | Striped Swimsuit | White Long Coverup | Tie Dye Swimsuit | Long Black Sarong |
---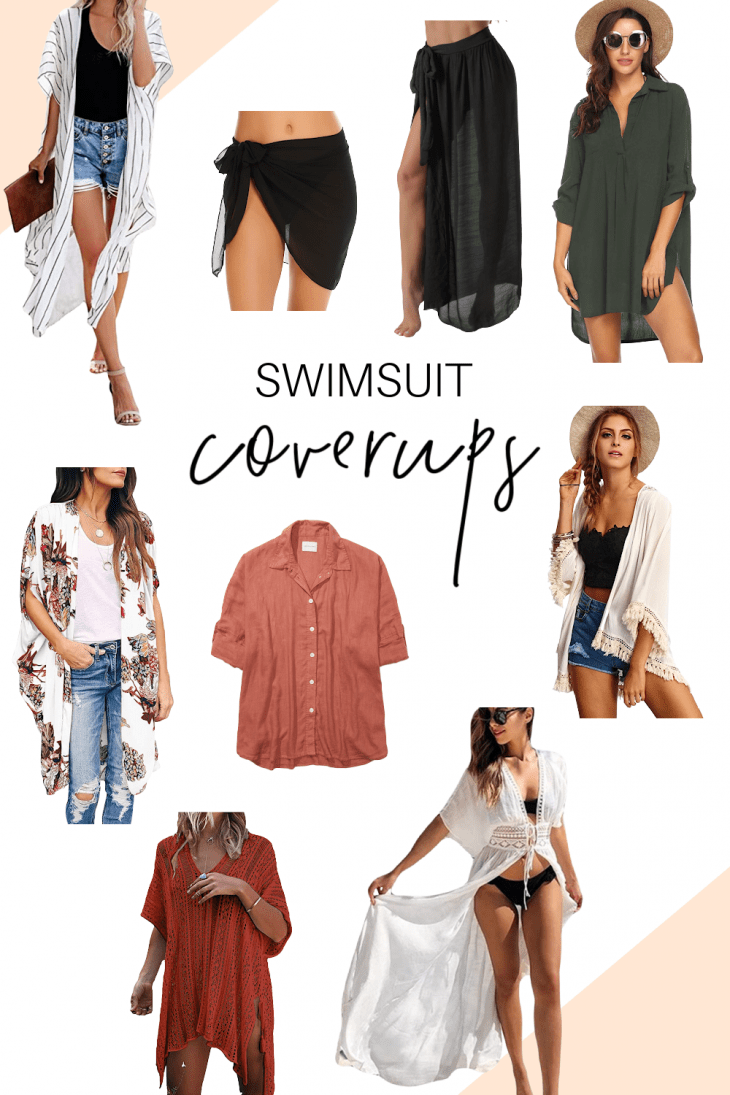 Striped Kimono | Short Sarong | Long Sarong | Dress Coverup | Floral Kimono | Oversized Beach Shirt | White Tassel Coverup | Rust Coverup | White Long Coverup |
---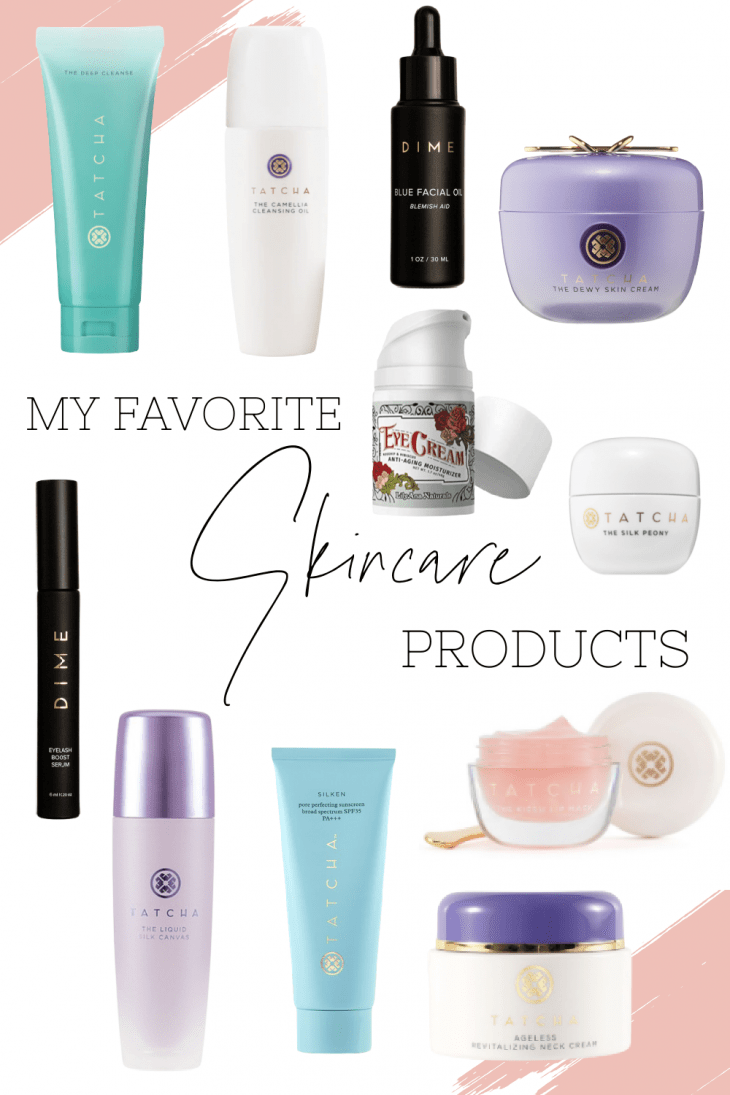 Tatcha Deep Cleanser | Tatcha Makeup Removing Oil | Dime Blue Face Oil (Use CODE: SHINE20)| Tatcha The Dewy Cream | Amazon Eye Cream | Tatcha The Silk Peony | Dime Eyelash Serum (Use CODE:SHINE20)| Tatcha Liquid Canvas | Tatcha Sunscreen | Tatcha Kissu Lip Mask | Tatcha Neck Cream
---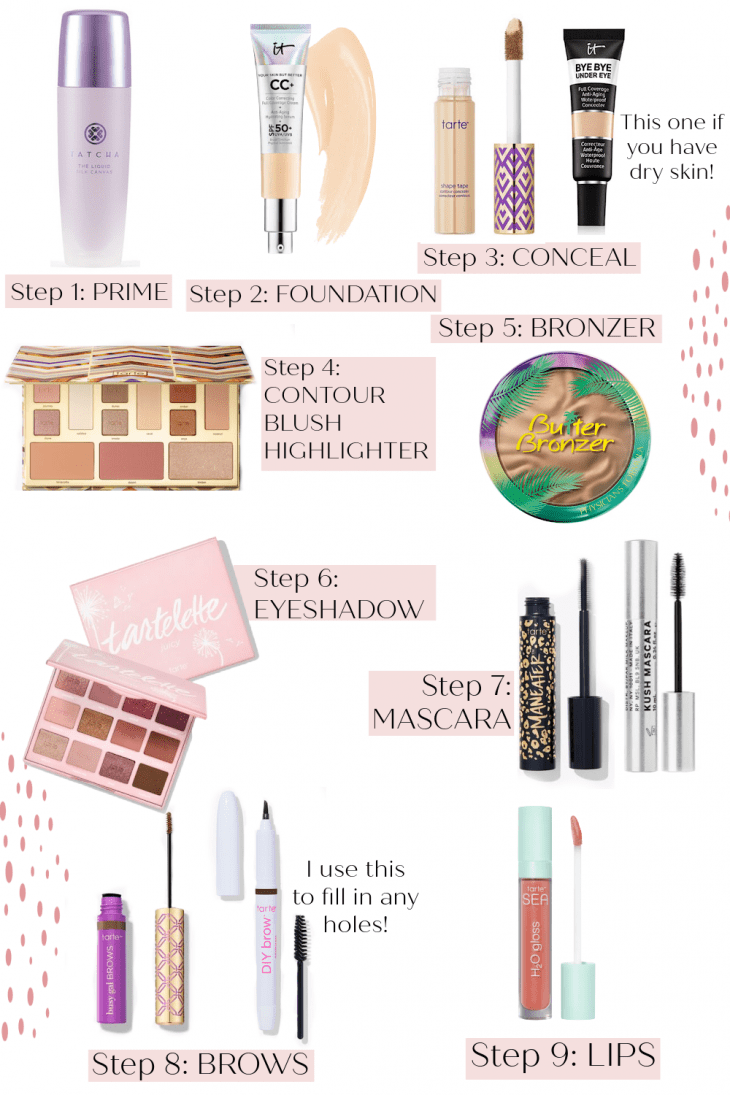 Primer | My FAVE foundation | Tarte Shape Tape | ItCosmetics Concealer | Tarte Clay Play Eye and Cheek Palette | Bronzer | Tartlette Juicy Mini | Maneater Mascara | Milk Mascara | Eyebrow Gel | Eyebrow Brush Pen | Villa Lipgloss |
---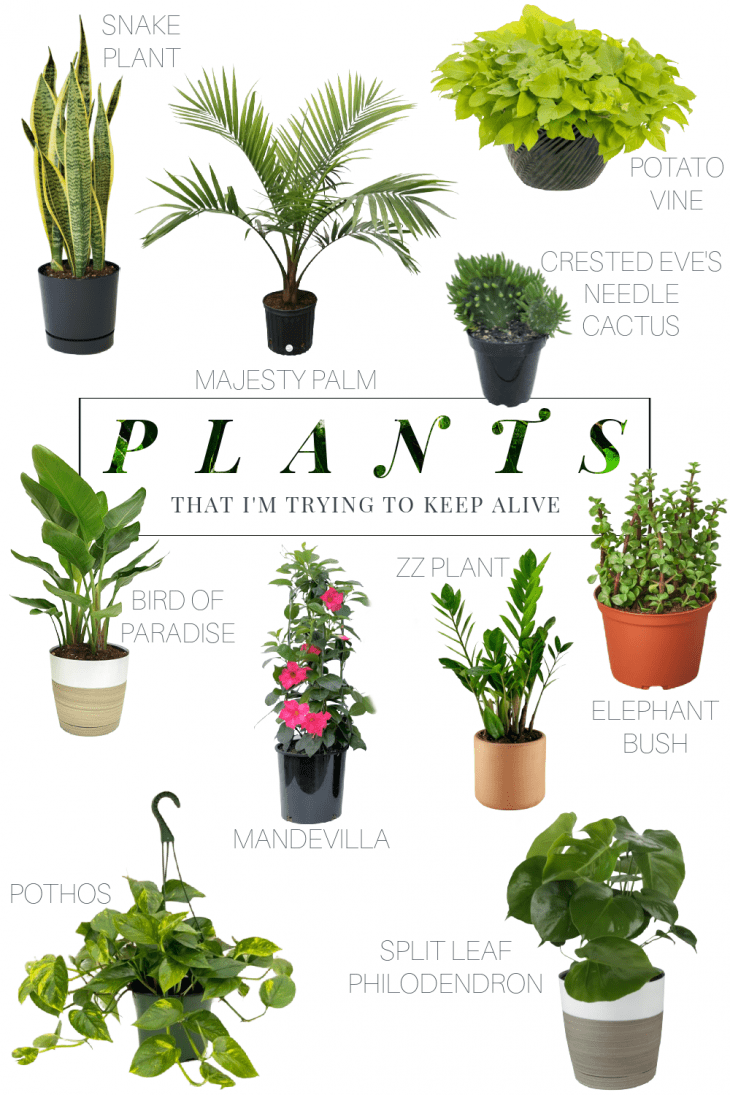 ---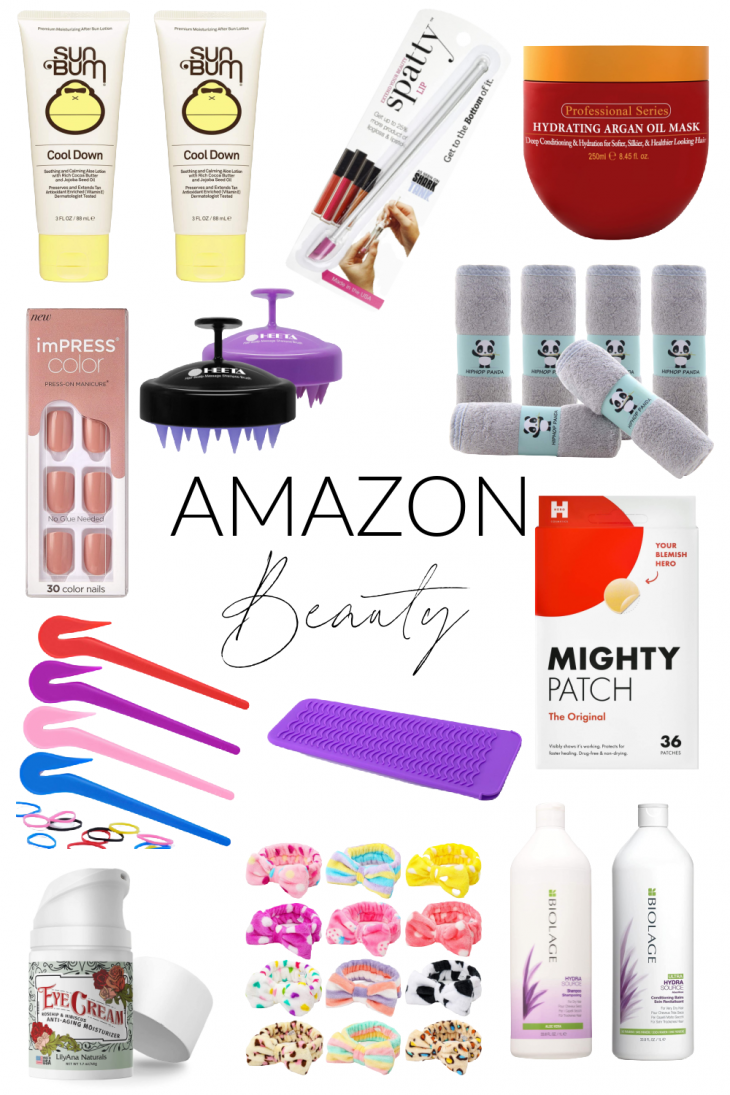 Sun Bum Cool Down Lotion | Spatty Spatula | Hair Mask | Press On Nails | Shampoo Scalp Brush | Face Towels | Elastic Cutter | Hot Tool Cover | Pimple Patches | Eye Cream | Hair Bands | My Shampoo | My Conditioner |
---
Hope you have an amazing weekend, y'all! And safe travels if you plan on going anywhere over Summer break!
And if you plan on just chilling home, I'm with you. My homebody soul is with you. I think I could stay in my house for a month and see no one and be completely okay… that's my level of homebody. 😉