Happy Friday!
Thanks so much to all of you who participated in my ten days of elves this year! That giveaway brings me so much joy, I feel like it's a super small way for me to give back to y'all as a thank you for supporting me throughout the year!
Quick update on our baby items donations drive: y'all, we donated $63,000 in the first TWENTY FOUR HOURS! I have a crazy goal of $100,000 by Sunday night and y'all are making what I thought was an insane goal seem possible! If you feel inclined to donate some baby items to Mamas and babies in need here is the link to the Amazon list! 
As promised, below are the links to all of the items that were given away in the elf boxes. Some items are not linked because they are no longer available but I linked what I could! Merry Christmas! NINE SLEEPS!
---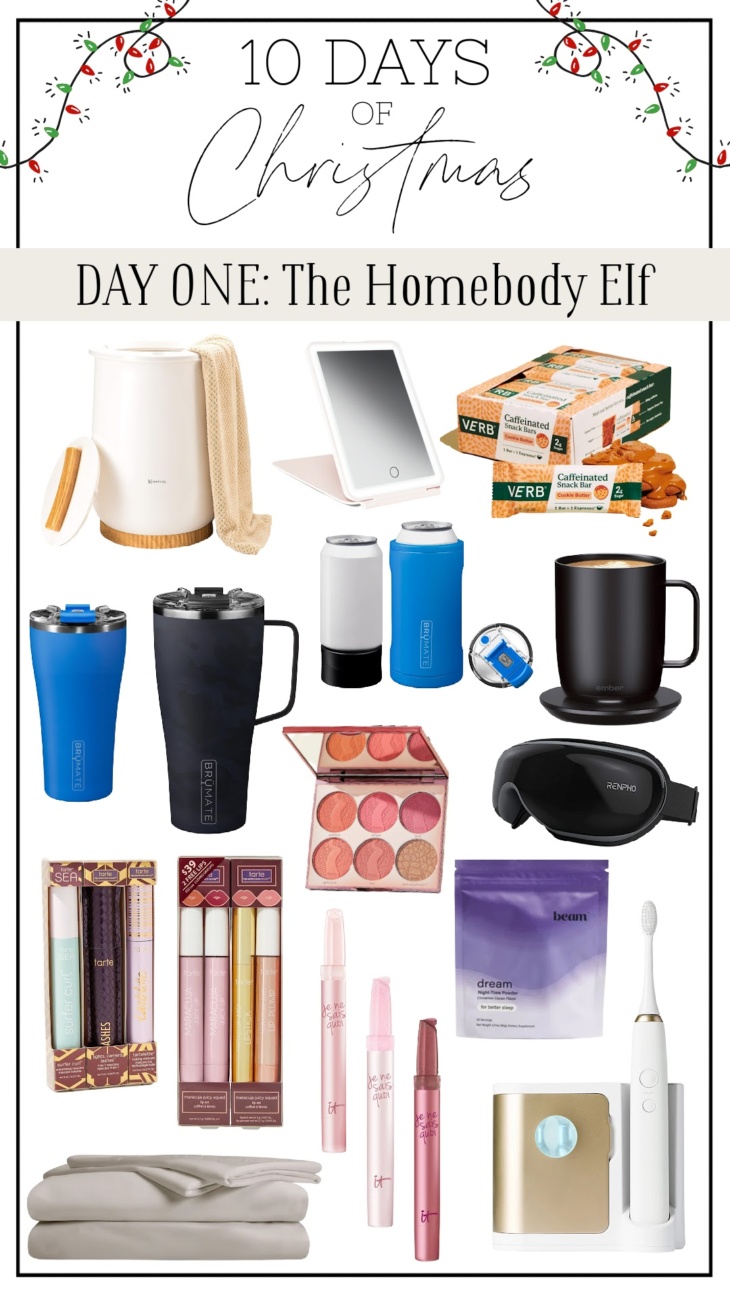 | Towel Warmer | Pose Mirror | Verb Bars (Use code: JENN) | Azure BrüMate Nav | Midnight Camo BrüMate XL Toddy | BrüMate Azure Trio | Ember Mug | Tarte Blush Palette | Eye Massager | Tarte Mascara Trio (Use Code: 15OFF) | Tarte Lip Quad | It cosmetics Lip Serums | Beam Dream | Cozy Earth Sheet Set | Vanity Planet Toothbrush |
---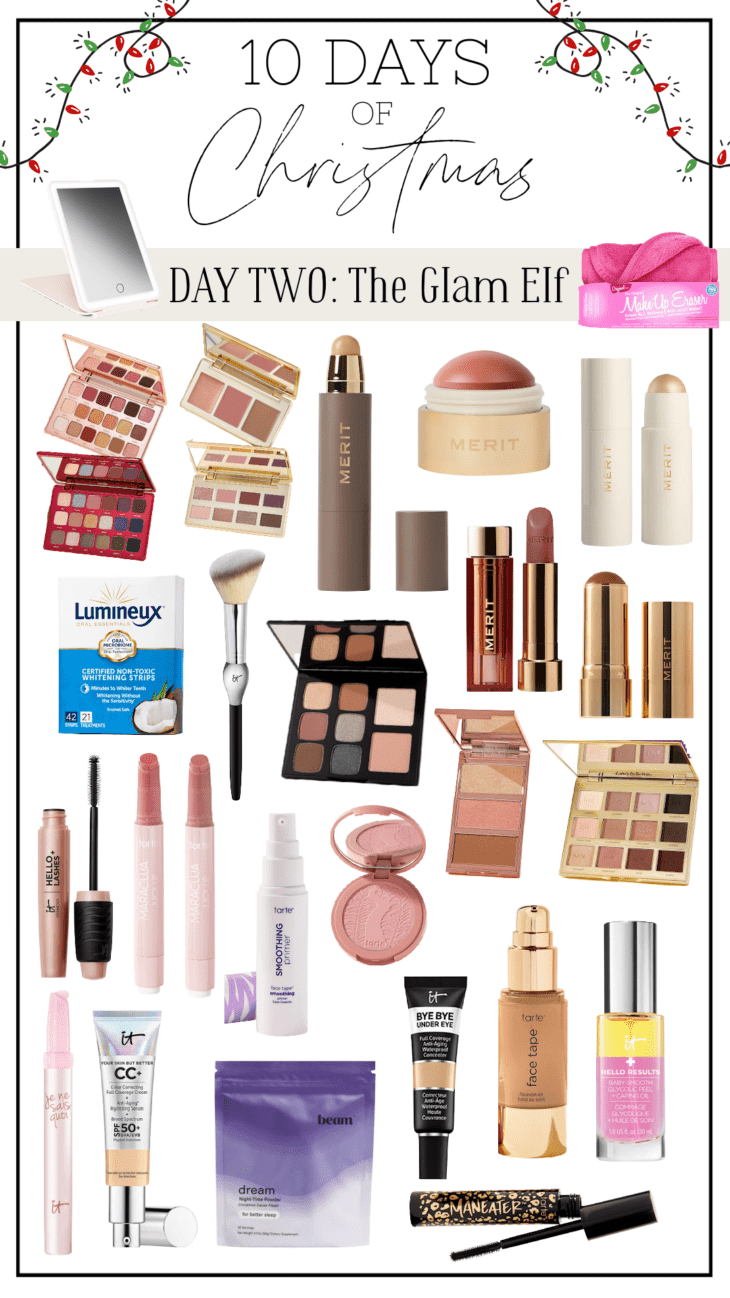 | Pose Mirror | Makeup Eraser | Tarte Eyeshadow Palette Set (Use Code: 15OFF) | Tarte Palette Set (Use Code: 15OFF) | Merit The Minimalist | Merit The Flush | Merit Day Glow | Merit Lip Stick | Merit Bronzer Stick | Lumineux | It Cosmetics Brush | Maneater Palette | Clay Play To Go | Tartelette in Bloom (Use Code: 15OFF) | Hello Lashes Mascara | Maracuja Juicy Lip | Smoothing Primer | Tarte Blush | It Cosmetics Lip Serum | CC Cream | Beam Dream | Bye Bye undereye | Face Tape Foundation (Use Code:15OFF) | Hello Results Serum | Maneater Mascara (Use Code: 15OFF) |
---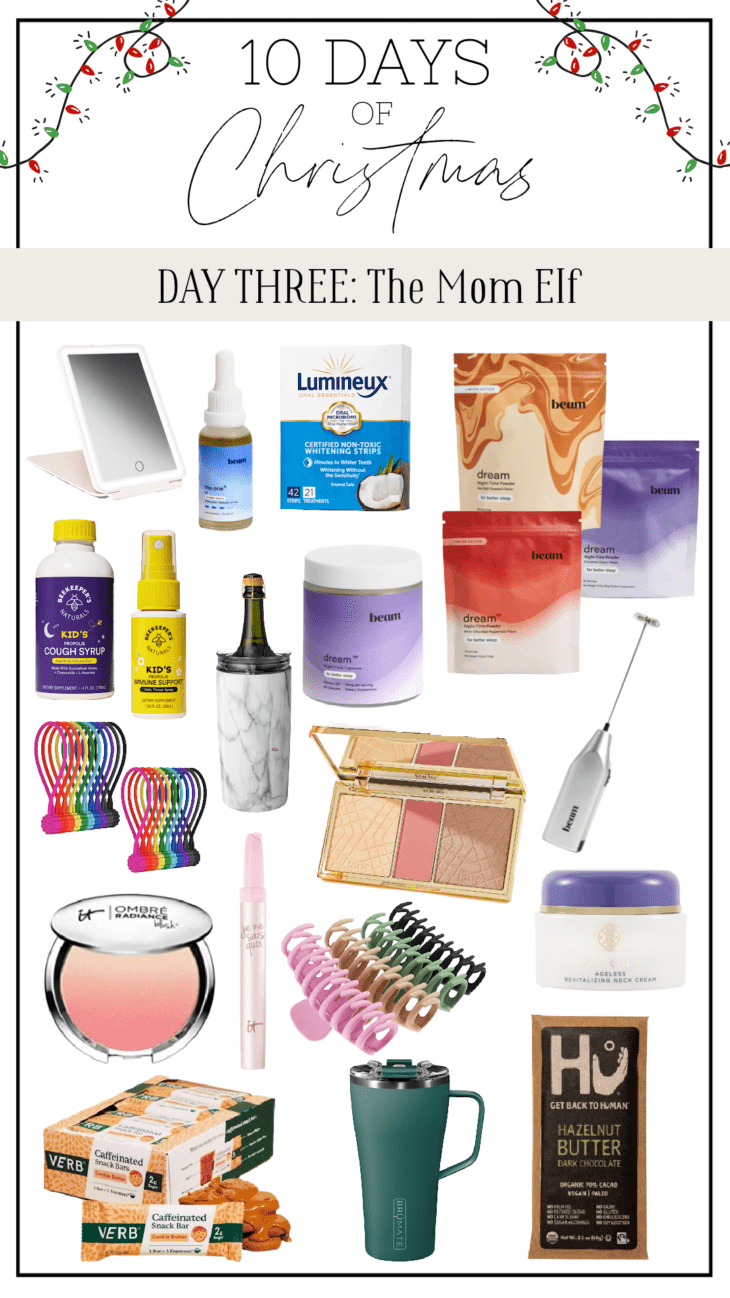 | Pose Mirror | Lumineux | Beam Dream | Beekeepers Kids Cough Syrup | Beekeepers Kids Immune Support | Brumate Wine Chiller + Leakproof Pitcher | Beam Dream Pills | Magnetic Cord Ties | It Cosmetics Blush | It cosmetics Lip Serums | Shimmering Lights Palette (Use Code: 15OFF) | Hair Clips | Tatcha Neck Cream | Verb Bars (Use code: JENN) | Brumate Tumbler | Hu Chocolate (Use Code REDHEAD) |
---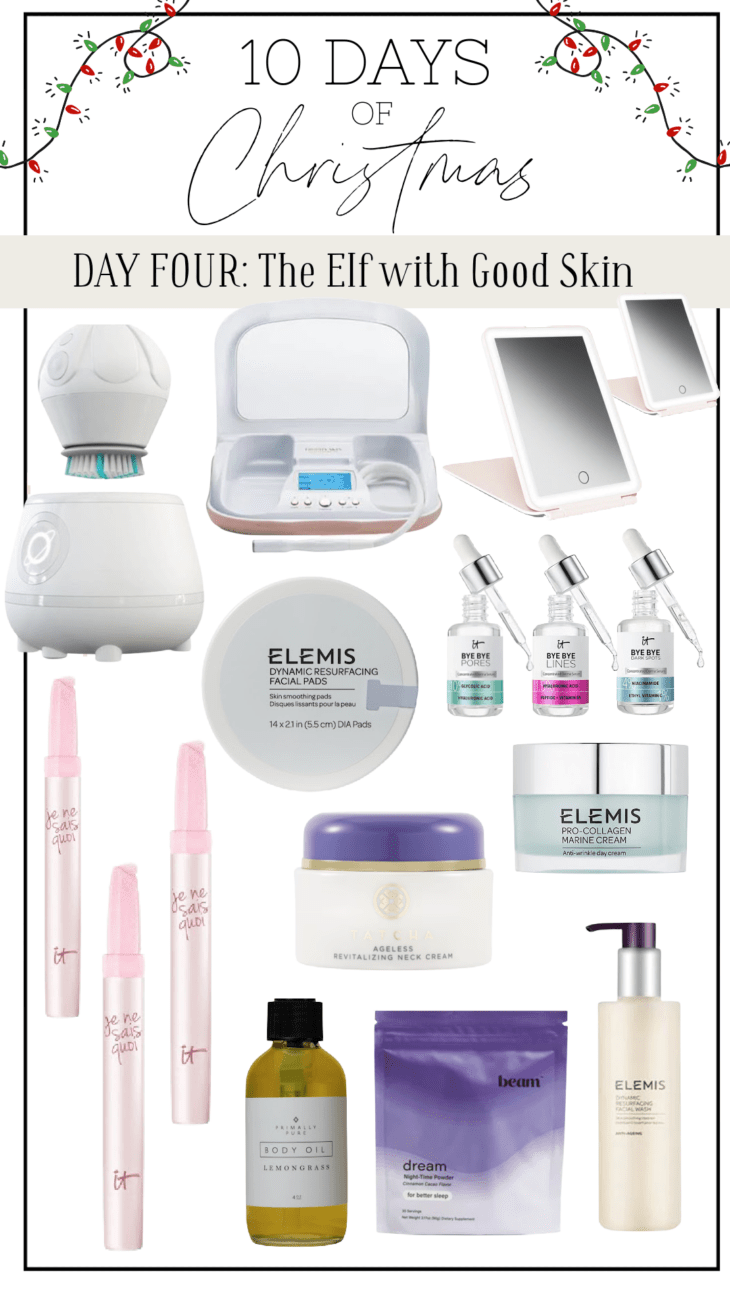 | Tao Face Cleaner | Microdermabrasion Machine | Pose Mirror | It cosmetics Lip Serums | Elemis Resurfacing Pads | Bye Bye Pores | Bye Bye Lines | Bye Bye Dark Spots | Tatcha Neck Cream | Elemis Cream | Primally Pure Oil (Use Code: REDHEAD) | Beam Dream | Elemis Face Wash |
---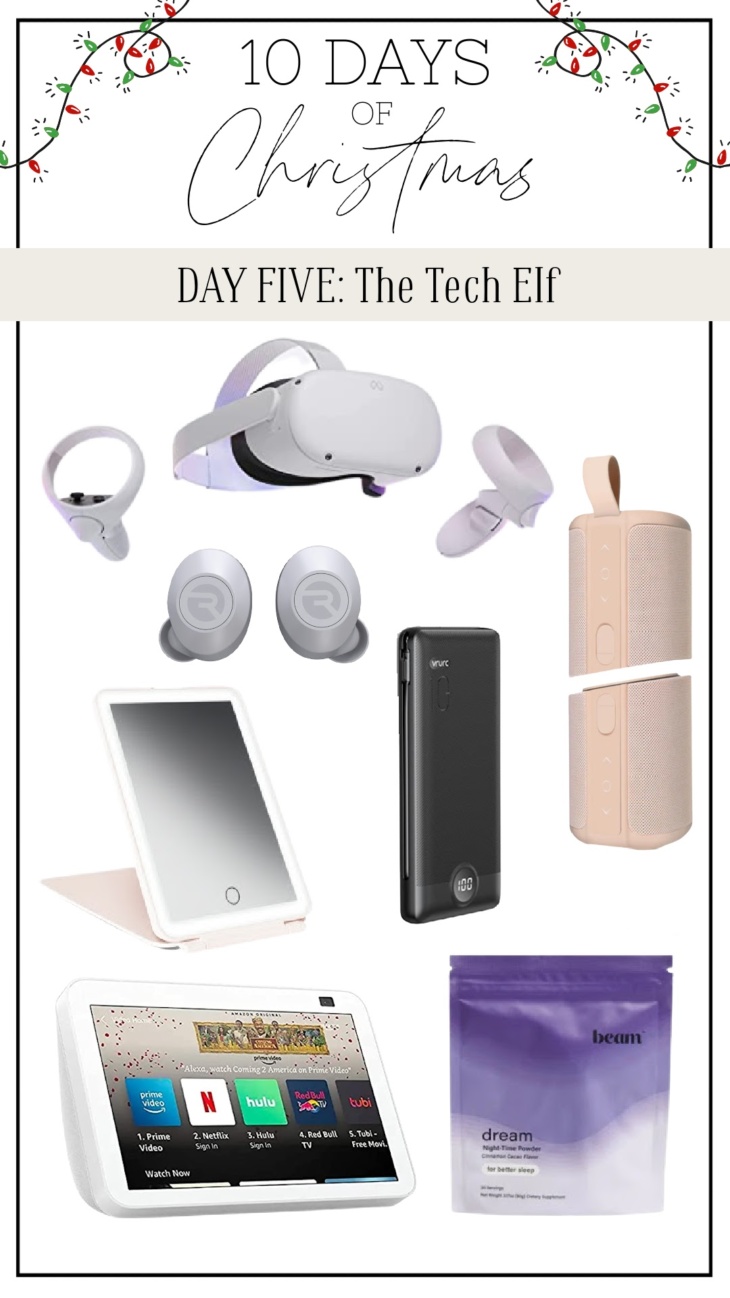 | Meta Quest 2 | Raycon Earbuds (Use Code: HOLIDAY) | Portable Charger | Commuter Speaker | Pose Mirror | Amazon Echo 8 | Beam Dream |
---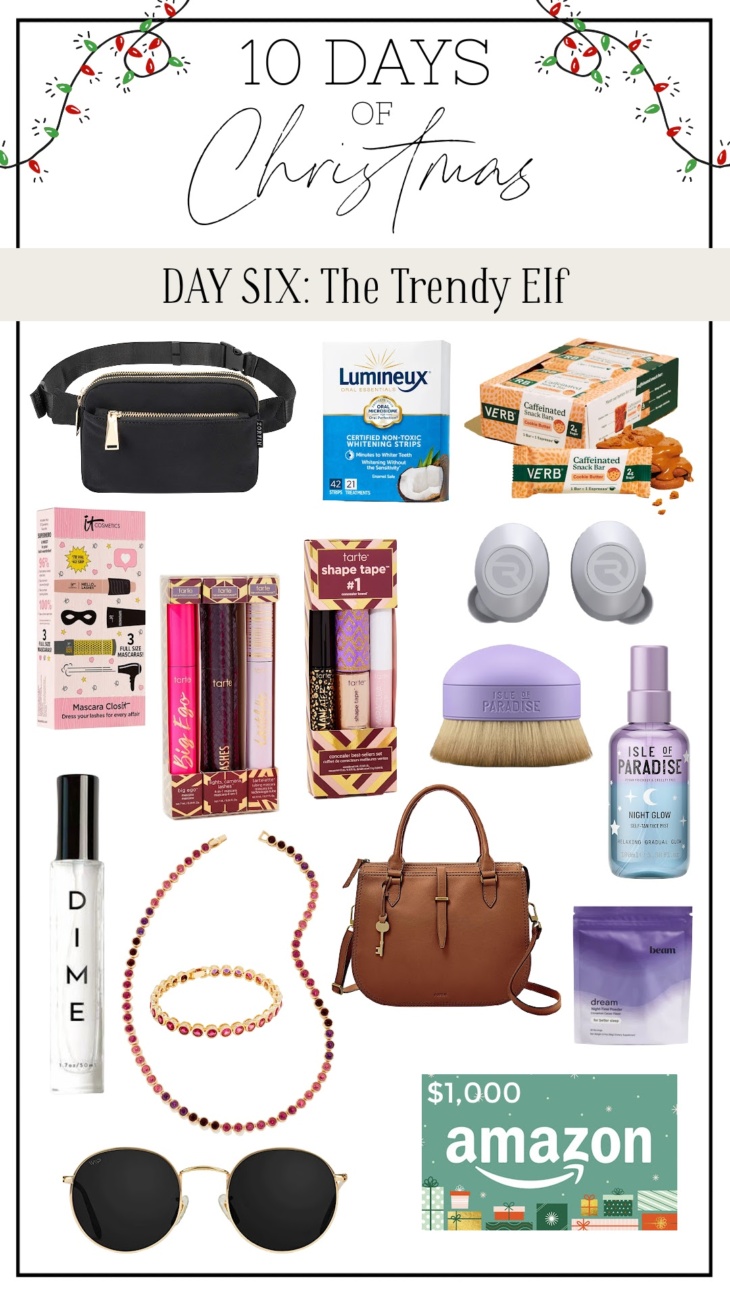 | Fanny Pack | Lumineux | Verb Bars (Use code: JENN) | It Cosmetics Full Size Mascara Set | Tarte Full Size Mascara Set (Use Code: 15OFF) | Tarte Gift Set (Use Code: 15OFF) | Raycon Earbuds (Use Code: HOLIDAY) | Isle Of Paradise Brush | Isle of Paradise Night Glow | Dime Perfume | Kendra Scott Necklace | Kendra Scott Bracelet | Fossil Ryder Purse | Beam Dream | Sunglasses | Amazon Gift Card |
---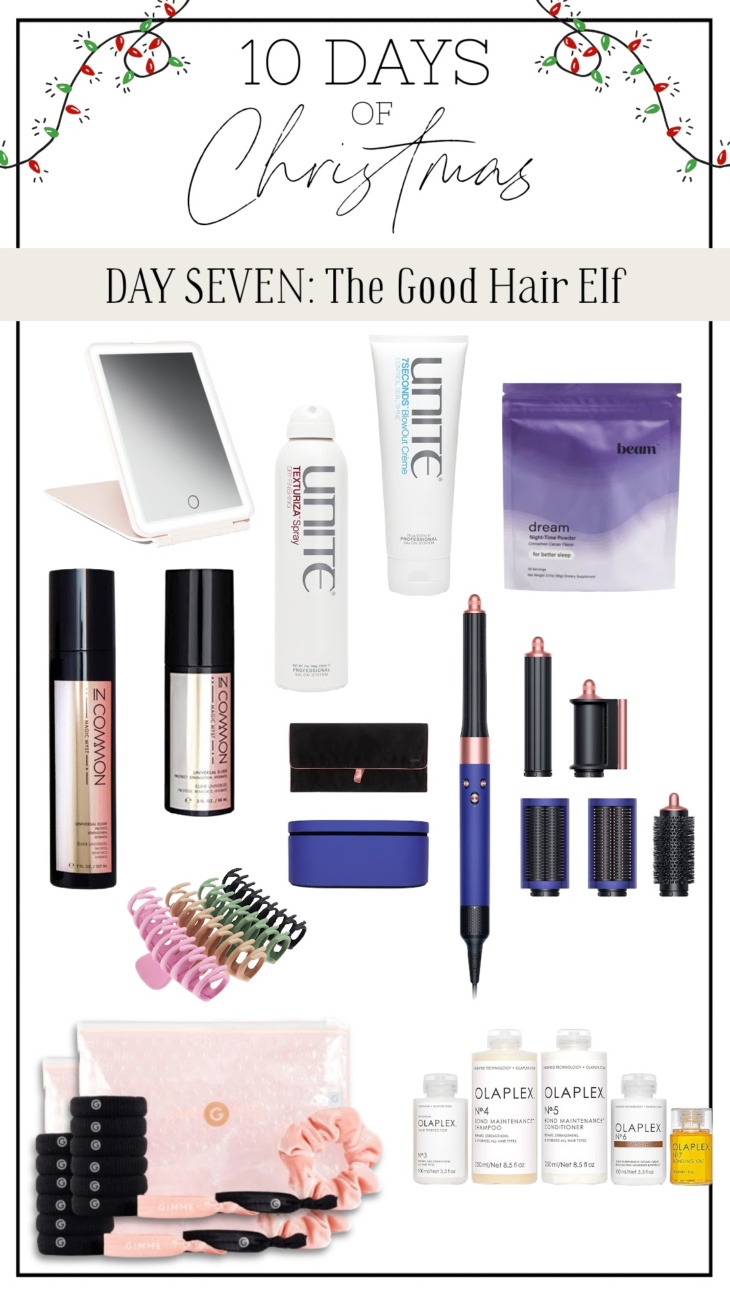 | Pose Mirror | In Common Hair Elixer | Unite Texture Spray | Unite Blowout Creme | Beam Dream | Hair Clips | Dyson Airwrap | Gimme Beauty Hair Tie Sets | Olaplex Set |
---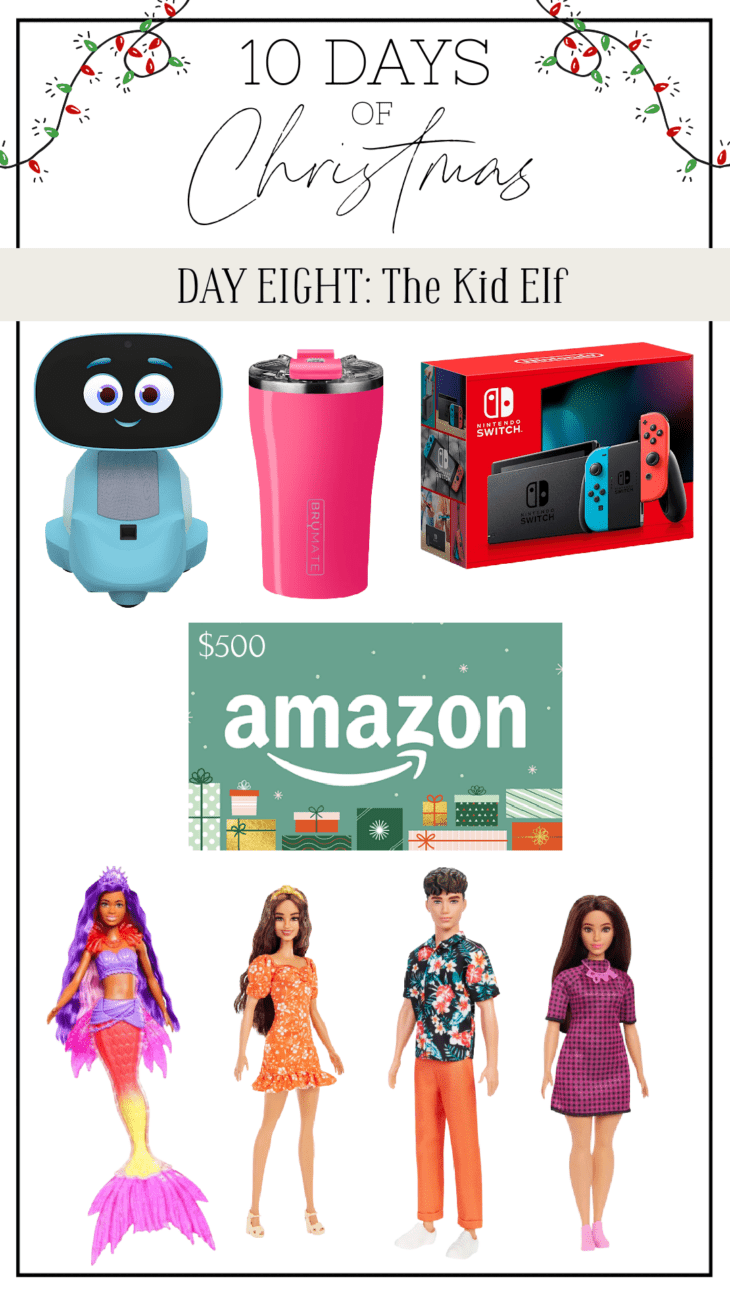 | Miko Robot | Brumate Small Cup | Nintendo Switch | Amazon Gift Card | Mermaid Barbie | Orange Dress Barbie | Floral Top Male Barbie | Pink Dress Barbie |
---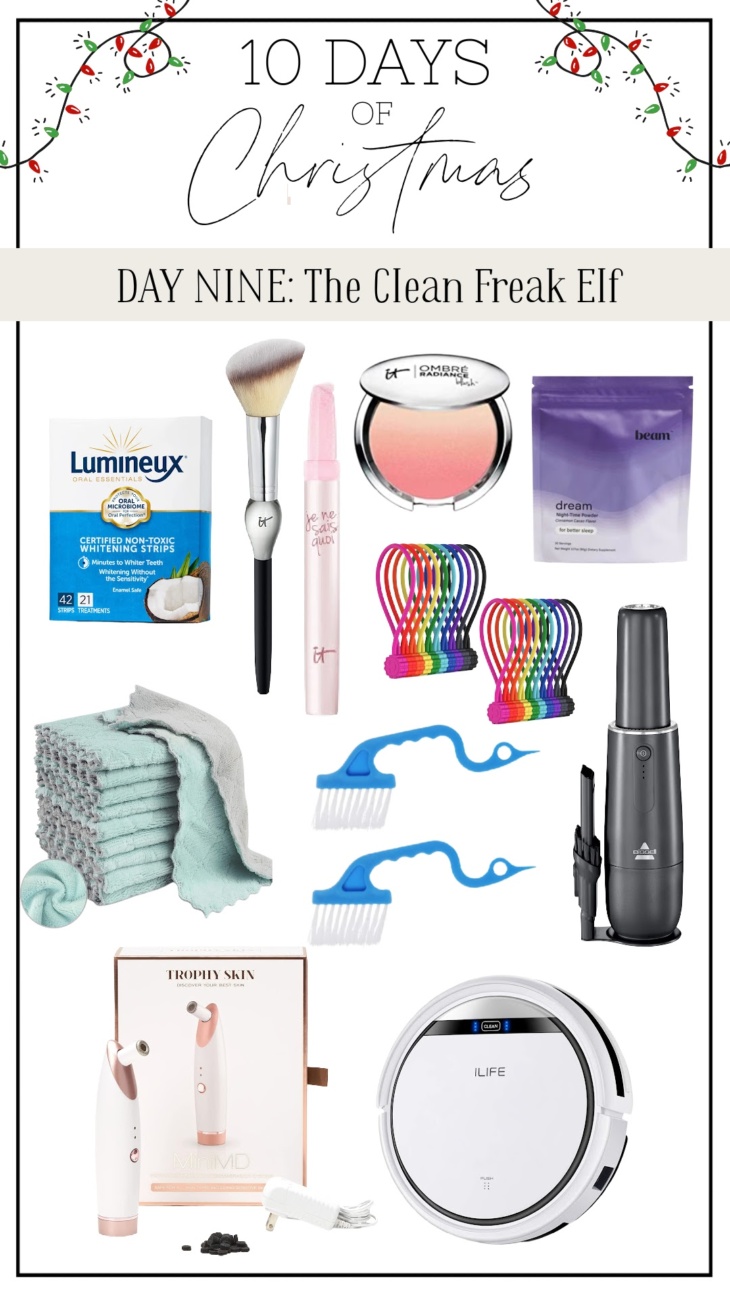 | Lumineux | It cosmetics Lip Serums | It Cosmetics Blush | Beam Dream | Kitchen Towels | Magnetic Cord Tiles | Window Brushes | Bissell Aeroslim | Trophy Skin Microdermabrasion Travel Machine | Robo Vac |
---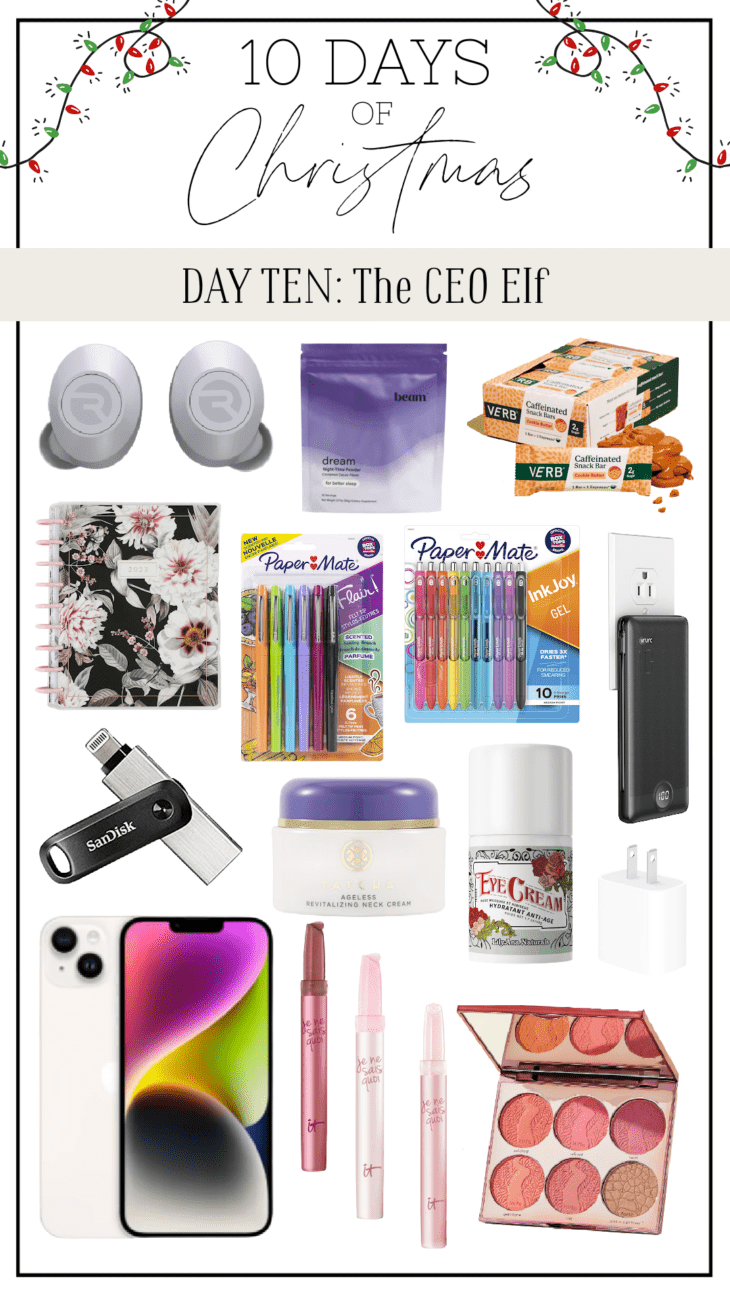 | Raycon Earbuds (Use Code: HOLIDAY) | Beam Dream | Verb Bars (Use code: JENN) | Happy Planner | Papermate Flair Pens | Papermate Ink Joy Pens | Portable Charger | Sandisk iXpand Phone Flash Drive | Tatcha Neck Cream | Eye Cream | Apple Adapter | iPhone 14 Plus | It cosmetics Lip Serums | Tarte Blush Palette |
---