I can't believe we are already back to school shopping! This Summer FLEW by for me. I'm sure that finishing up filming for season 3 of No Demo Reno during the summer months had something to do with it, but I would take another month of Summer! Our kids are starting back earlier than we ever have this year, so I am scrambling to get all things done in our last two weeks of break… I'm sure some of y'all can relate!
For those who are still shopping for clothes and supplies (like me), below are some great back to school finds! Please keep in mind that all sales are rapidly changing, pretty much daily. I will be keeping this post updated as much as I can throughout next week but know that sales are subject to change before I have a chance to update this post! 😊 Happy shopping! I hope this post makes it so much easier and way less time consuming! I'm praying over all of our babies as they step into this new school year!
---
Abercrombie & Fitch Kids: 25-40% off Almost Everything + $25 off $99+
American Eagle: 25% off all Jeans and Cargos
Converse: Build a Back to School Kit for $50 off!
Cotton On: Kids Jeans BOGO 50% off!
Crocs: Never on Sale Sale – 25% off Rarely Discounted Styles
GAP: 50% off Best-In Class Faves
Nike: Up to 60% off Back to School + 20% off with Code: SCHOOL20
Old Navy: 50% off All Pants for the Fam!
Osh Kosh B'Gosh: Buy 1 Get 2 Free Jeans
The Children's Place: Up to 75% off EVERYTHING! + Extra 20% off Everything with Code: GIMME20
Tillys: Spirit Week Deals! Backpacks 25% off + BOGO 50% off Graphic Tees + 30% off Jeans
Vans: Up to 50% off Sale Styles
Walmart: Back to School for Less!
---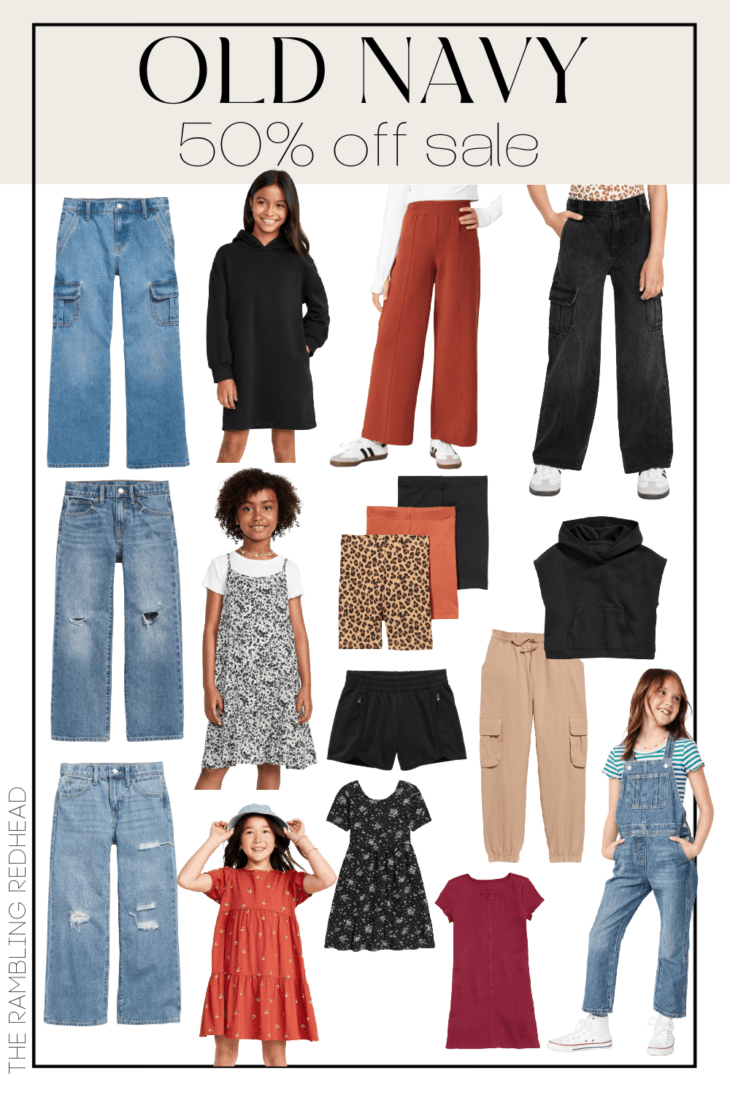 | Cargo Jeans | Hoodie Dress | Wide Leg Sweatpants | Black Cargo Jeans | Wide Leg Ripped Baggy Jeans | Dress/Tshirt Set | Biker Short Set | Active Shorts | Active Cargo Joggers | Sleeveless Hoodie | Wide Leg Baggy Jeans | Puff Sleeve Swing Dress | Jersey Knit Dress | Button Front Dress | Slouchy Straight Jean Overalls |
---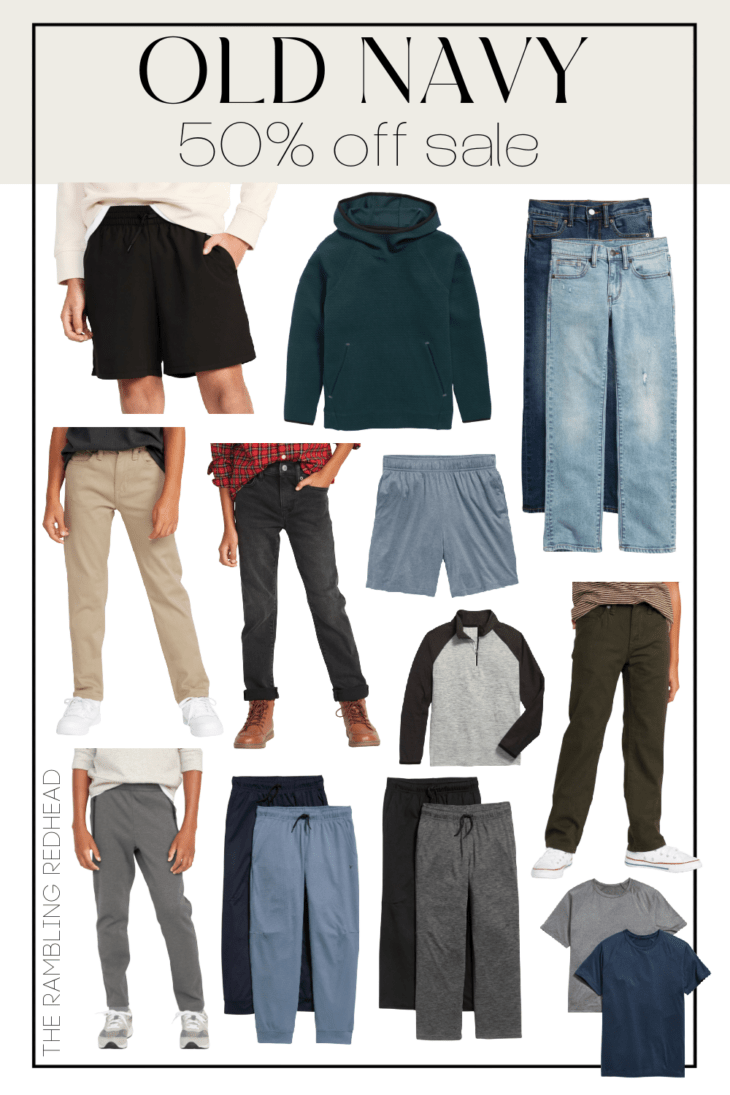 | Black Active Shorts | Green Pullover Hoodie | 2 Pack Straight Leg Jeans | Tan Stretch Twill Pants | Black Jeans | Blue Grey Shorts | Grey/Black Quarter Zip | Dark Green Stretch Twill Pants | Taper Active Pants | Jogger Set | Track Pant Set | Active Top Set |
---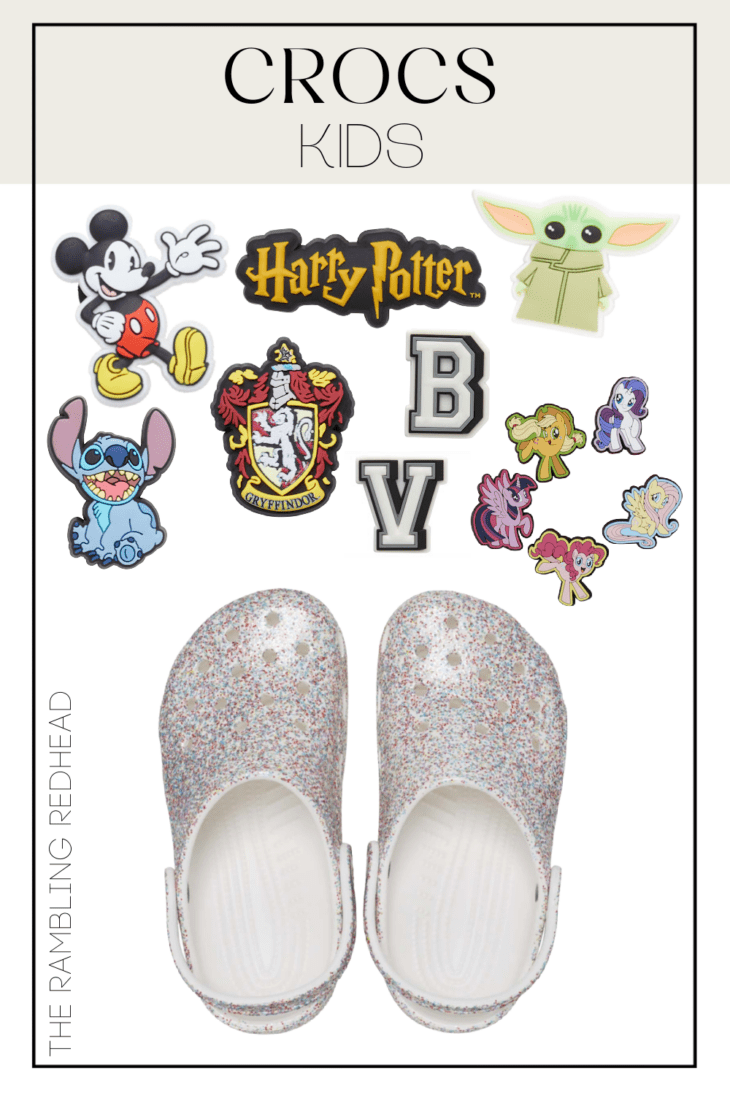 | Mickey Mouse Jibbet | Harry Potter Jibbet | Star Wars Jibbet | Stitch Jibbet | Gryffindor Jibbet (they have all the HP houses) | V Jibbet | B Jibbet | My Little Pony Jibbet Pack | Glitter Crocs |
---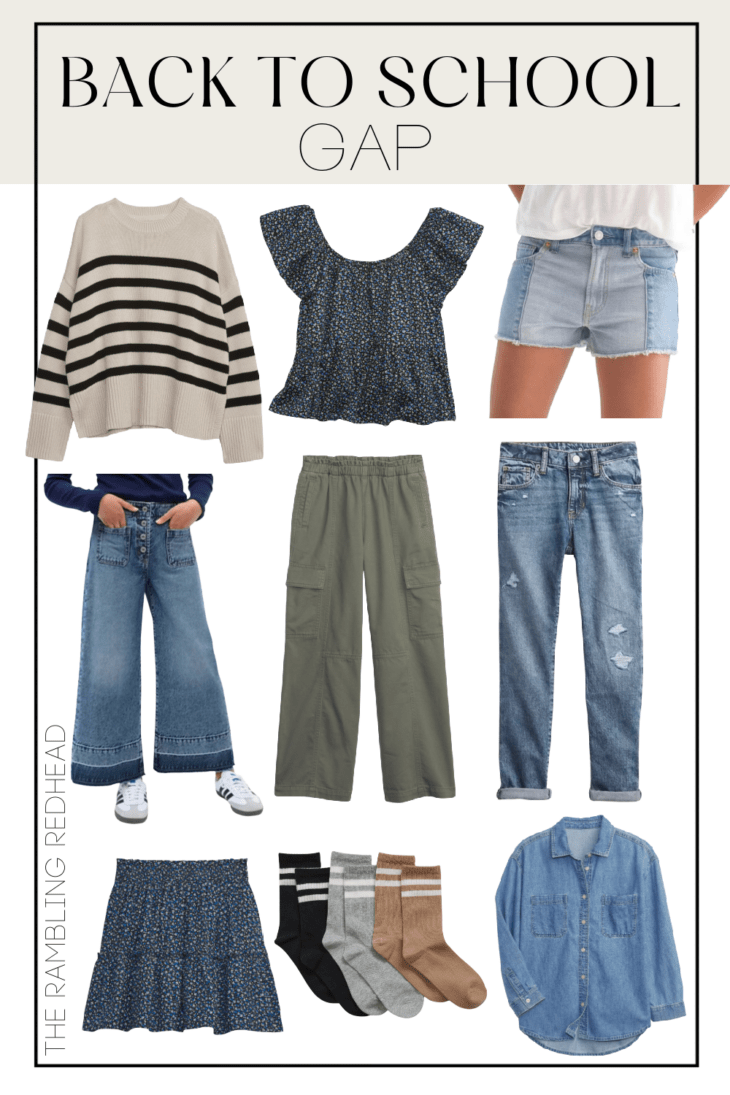 | Striped Sweater | Floral Top | Patchwork Shorts | Wide Leg Jeans | Green Cargos | Girlfriend Jeans | Blue Floral Skirt | Varsity Socks | Denim Shacket |
---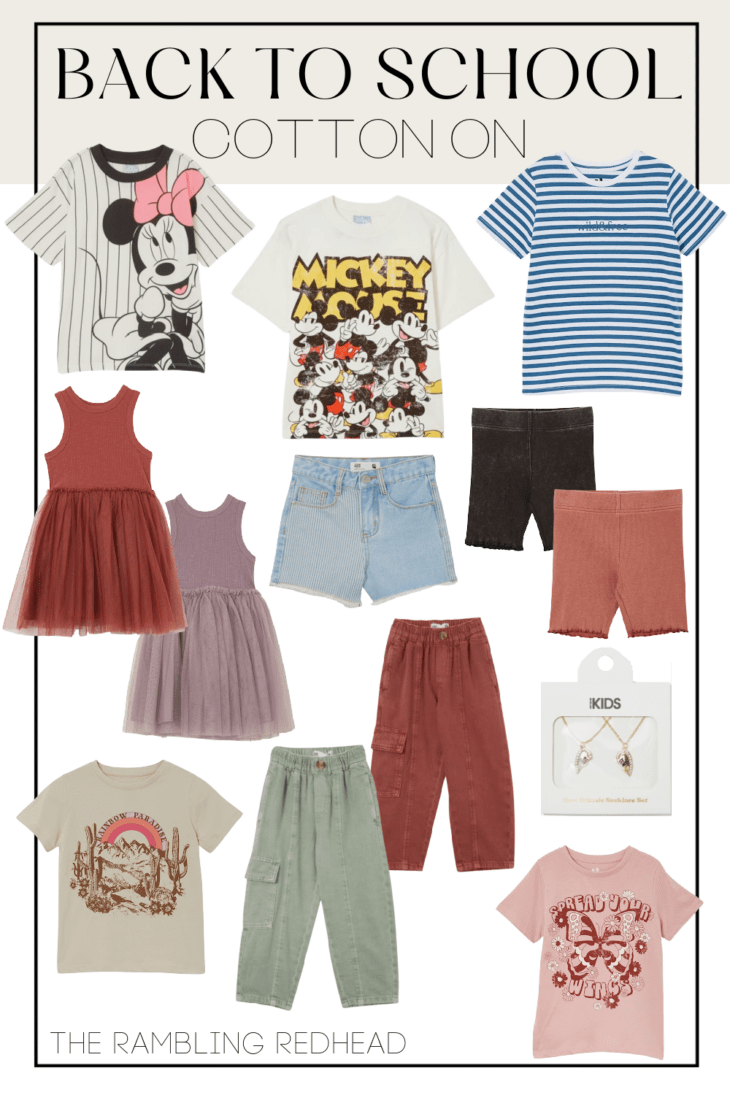 | Minnie Mouse Shirt | Mickey Mouse Shirt | Striped Shirt | Henna Dress | Dusky Purple Dress | Striped Shorts | Black Bike Shorts | Clay Bike Shorts | Desert Shirt | Henna Cargo Pants | Sage Cargo Pants | Best Friend Necklaces | Butterfly Shirt |
---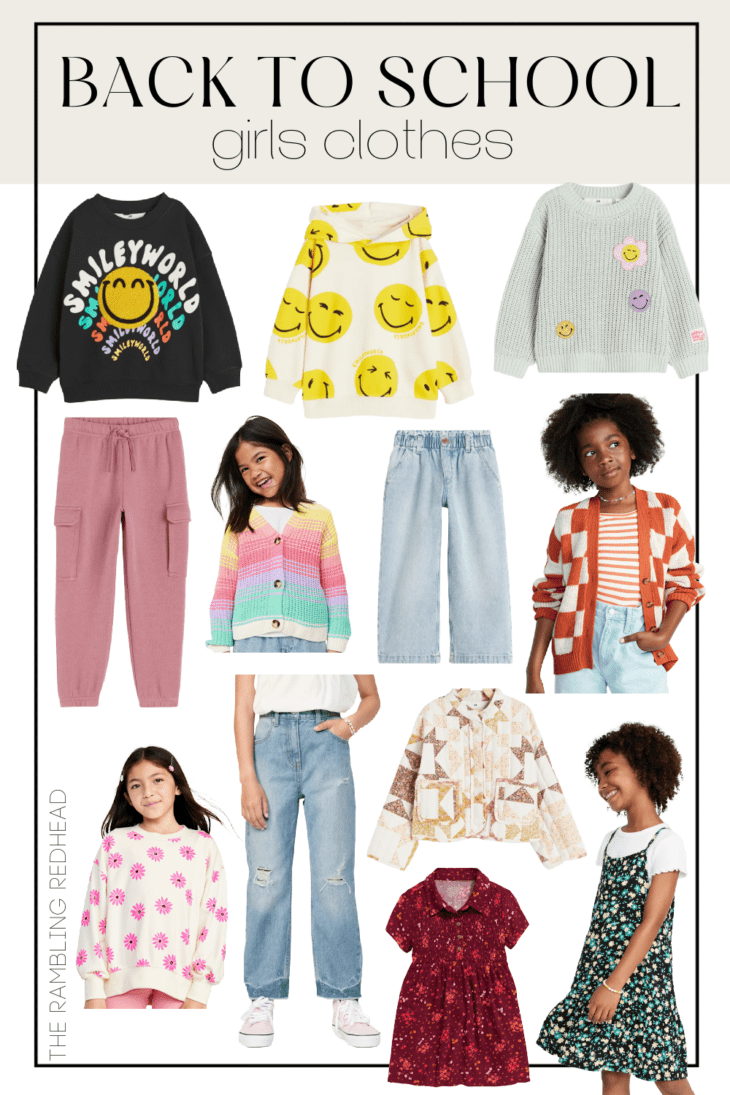 | Smiley Sweater | Smiley Hoodie | Smiley Sweater | Cargo Joggers | Colorful Cardigan | Wide Leg Jeans | Orange Checkered Cardigan | Floral Sweatshirt | Slouchy Straight Jeans | Quilted Jacket | Red Toddler Dress | Dress/Shirt Set |
---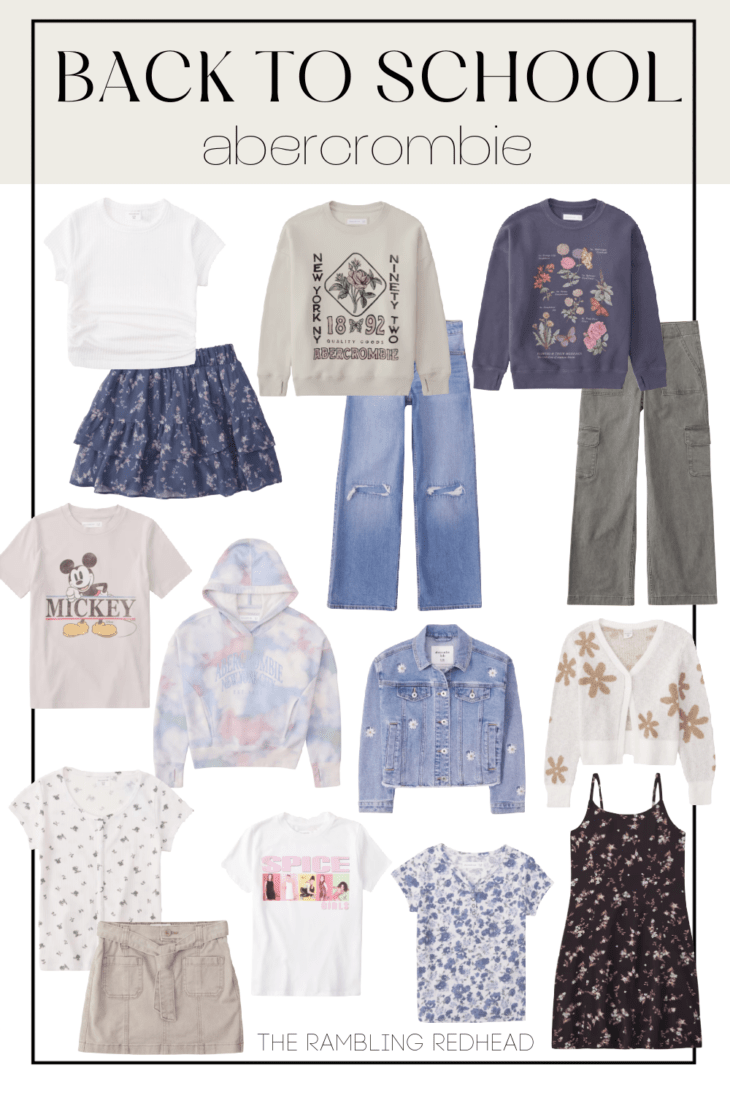 | Ruched Top | Floral Skirt | New York Sweatshirt | Wide Leg Pants | Botanical Sweatshirt | Cargos | Mickey Mouse Tee | Tie Dye Hoodie | Embroidered Jean Jacket | Floral Cardigan | Floral Shirt | Cargo Skirt | Spice Girls Tee | Floral Henley | Floral Dress |
---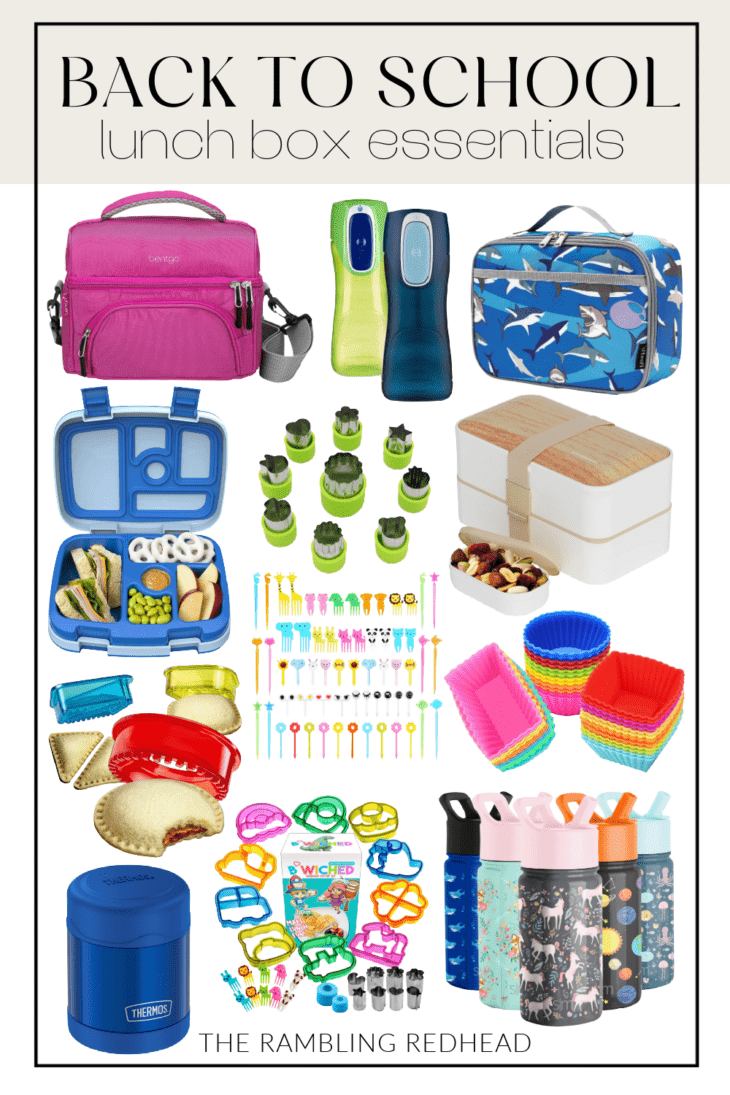 | Bentgo Deluxe Lunch Box | Kids Spill Proof Water Bottles | Soft Bag Lunch Box | Bentgo Bento Box | Shape Cutters | Bento Heaven Box | Uncrustables Cutters | Animal Food Picks | Reusable Cups | Thermos | Sandwich Cutters | Straw Water Bottle |
---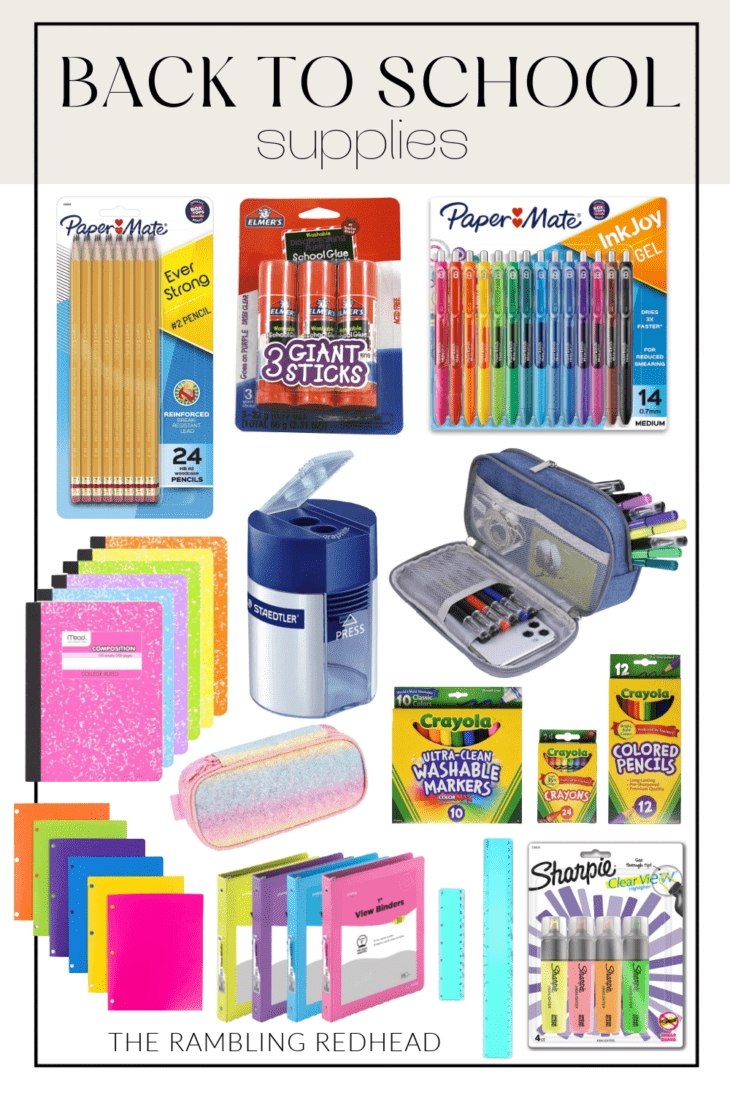 | Pencils | Gluesticks | Gel Pens | Composition Books | Pencil Sharpener | Big Pen Bag | Folders | Glitter Pencil Bag | Crayon/Markers/Colored Pencil Set | Binders | Rulers | Clear View Highlighter |
---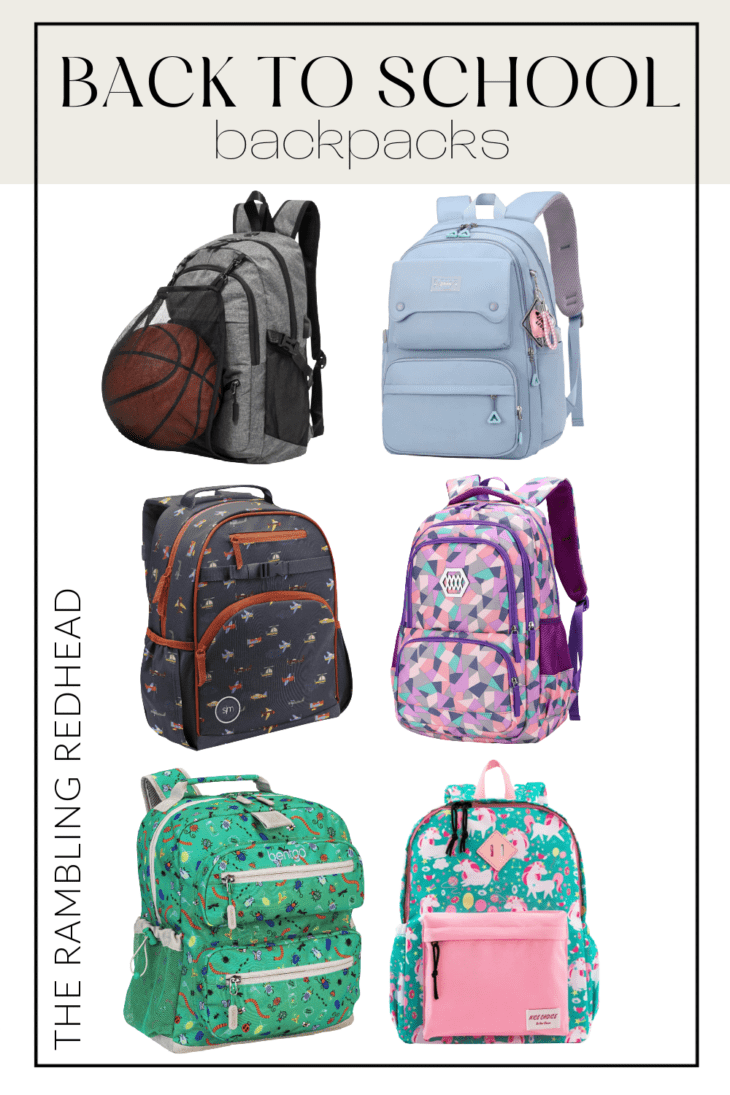 | Teen Backpack with Ball Net | Blue Teens Backpack | Helicopter Backpack | Purple Geometric Backpack | Bug Backpack | Unicorn Backpack |
---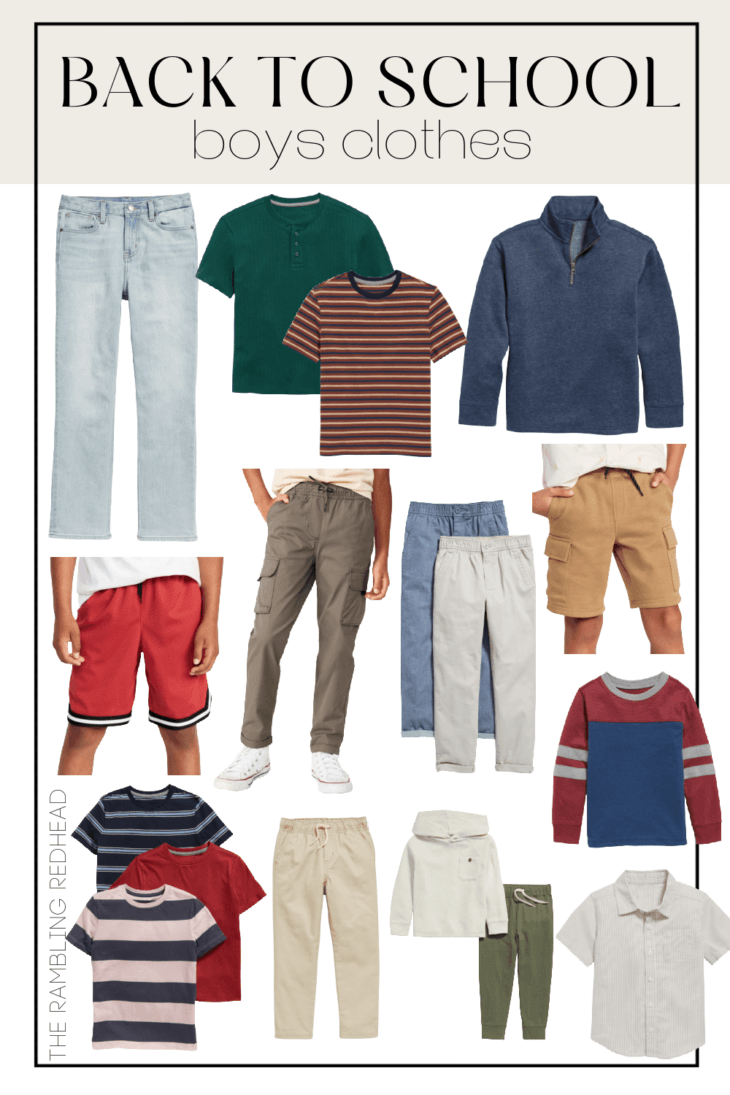 | Straight Jeans | Henley Top | Striped Shirt | Blue Pullover | Mesh Basketball Shorts | Cargo Chino Pants | Chino Taper Pants Set | Fleece Cargo Shorts | Shirt Pack of 3 | Toddler Boys Pants | Top/Bottom Set | Long Sleeve Top | Collar Shirt |
---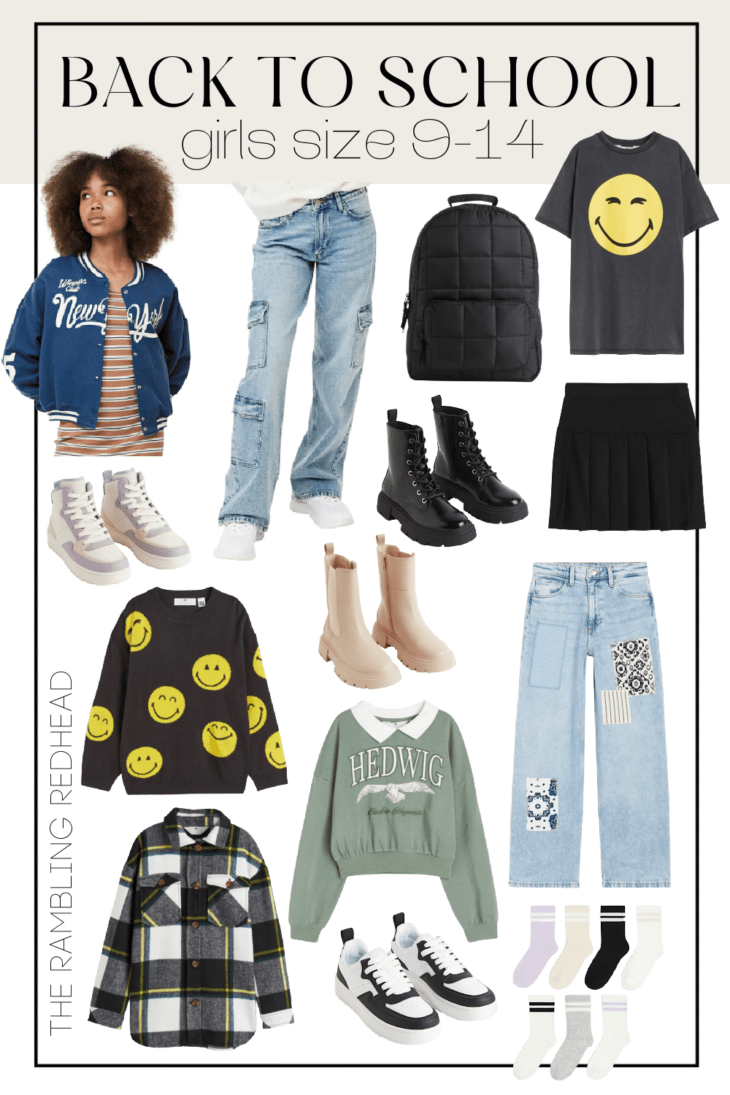 | NY Jacket | Cargo Wide Legs Jeans | Quilted Backpack | Smiley Shirt | Colorful Sneakers | Chunky Chelsea Boots | Chunky Combat Boots | Pleated Skirt | Smiley Sweater | Harry Potter Collar Sweater | Patchwork Wide Leg Jeans | Black/White/Neon Flannel | Black/White Sneaker | Crew Socks |
---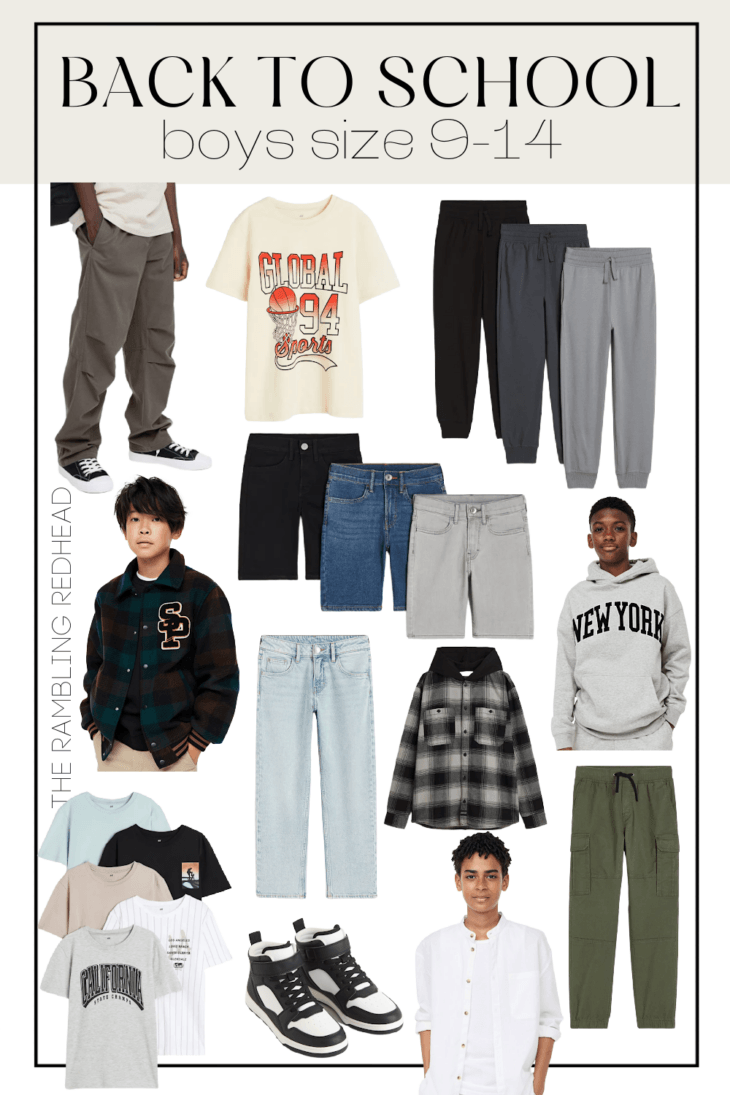 | Baggy Grey Pants | Basketball Shirt | Jersey Jogger Set of 3 | Baseball Jacket | 3 Pack Shorts | NY Hoodie | Pack of Shirts | Relaxed Taper Jeans | Hooded Flannel | Sneakers | White Linen Blend Shirt | Cargo Joggers |
---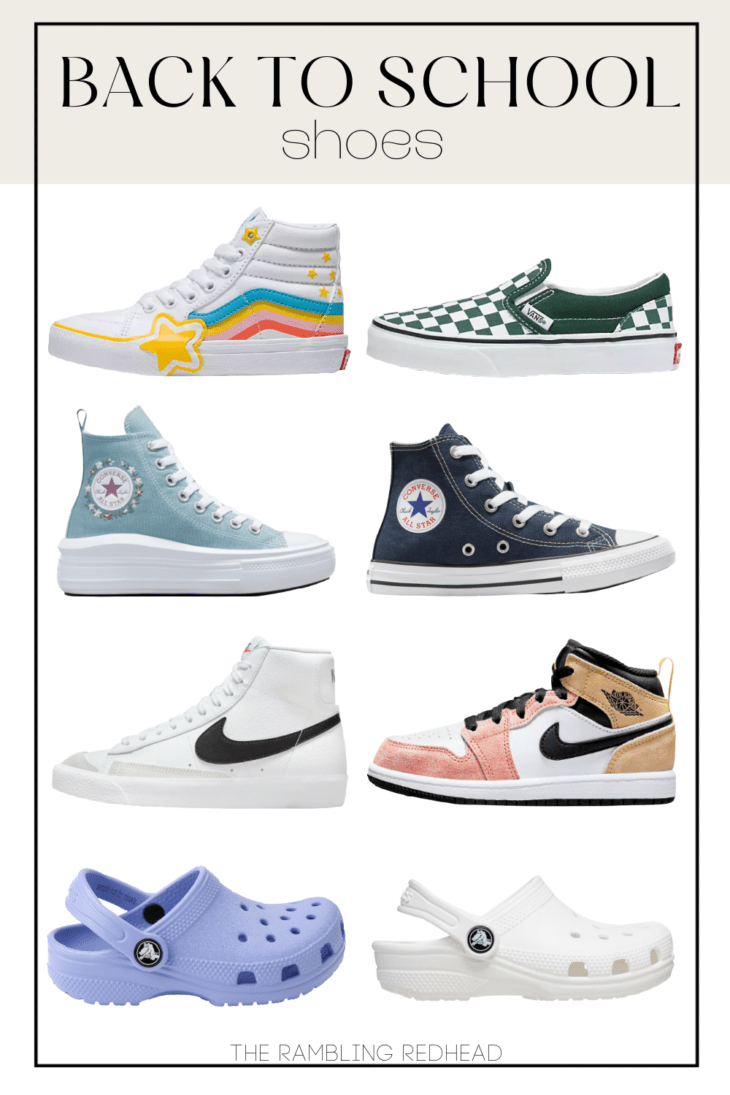 | Rainbow Vans | Checkerboard Slip Ons | Blue Platform Converse | Navy High Tops | Nike Blazer Mid | Jordan 1 Mid | Moon Jelly Crocs | White Crocs |
---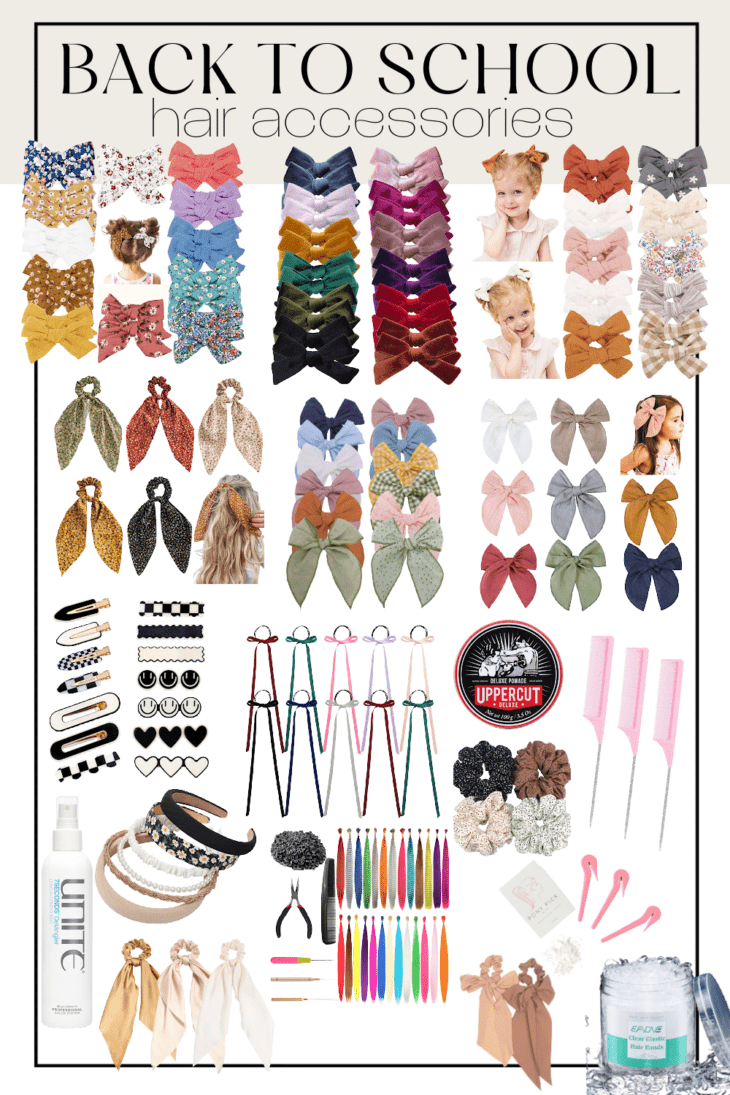 | Baby Bows Floral | Baby Bows Velvet | Baby Bows Linen | Scrunchie Bows | Girls Cotton Bows | Girls Linen Bows | Black/White Clips | Silk Ribbon Ponytail Bows | Uppercut Pomade | Rat Tail Combs | Scrunchies | Pony Pick Cutters | Unite Hair Detangler | Headbands | Scrunchie Bows | Colorful Hair Extensions | Tan Scrunchie Bows | Clear Elastics |
---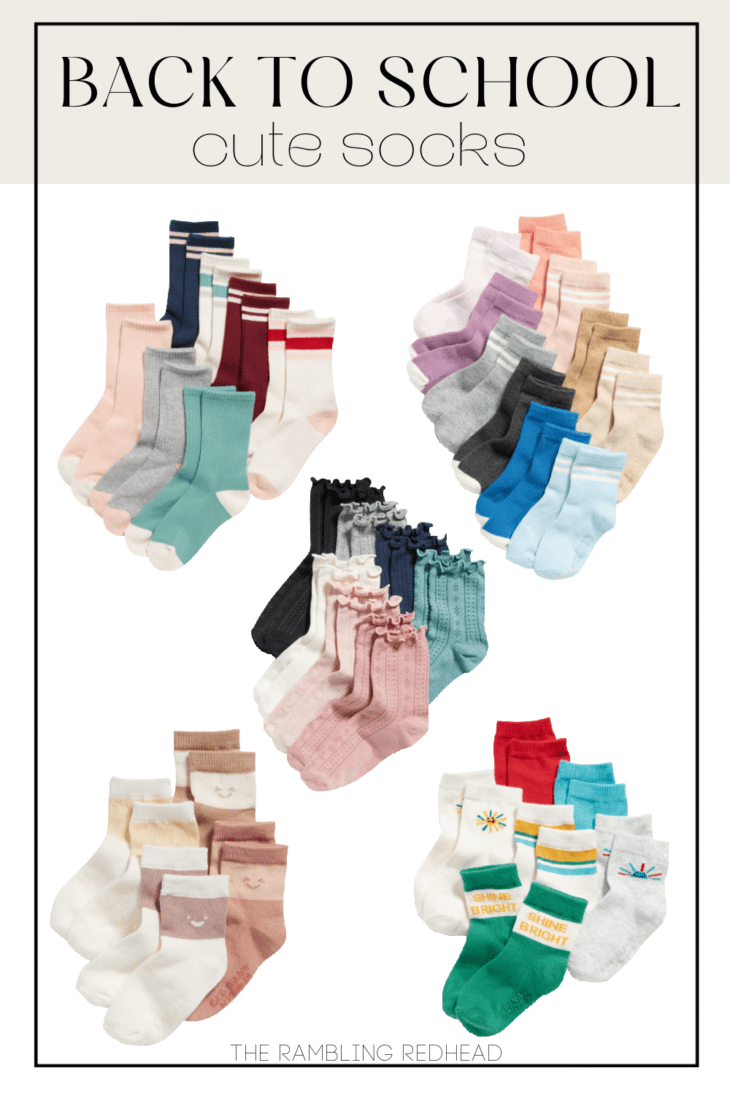 | Unisex Sock Pack of 7 | Unisex Toddler 10 Pack of Socks | Lettuce Hem Socks Pack of 7 | Happy Face Toddler Socks | Sunshine Toddler Socks |
---