It's December guys, and you know what that means, time for long buckets lists and family traditions for all to enjoy! (and maybe stress out over).
Do you find yourself doing the same old basic traditions around the holidays? Are you constantly turning to Pinterest in hopes of finding new fun traditions for your family? Do you need some ideas for how to spice things up a bit?
Want a little Todryk's Jolly?….. eh? DO YA?
(Everyone who is reading all in unison say: "No Jenn. No. We don't want it".)
Well, give these activities a try! I've got some ways to really liven up the normal holiday traditions.
Step into my home and take a looksie at what holiday decorations deck our halls and to see (or read) about how our good 'ole Christmas traditions have been going this year! Here are some of our most recent holiday activities that we, the Todryks, have really come to……. Enjoy.
---
Have extremely tardy Christmas cards.
So fun! So easy! For some reason, I can never get those dumb Christmas cards out on time. December sneaks up on me every year. It's as if I never know when December is going to show up. One day I'll be one of those people who really have their lives together and have my Christmas card in your mailbox on December 1st. "It's December everybody! We got our Christmas cards out first, suckas!"
One day, that will be us. As for now, you will get our card around December 24th…. If you live close. Oh, and our Christmas card also counts as your birthday card. We love you!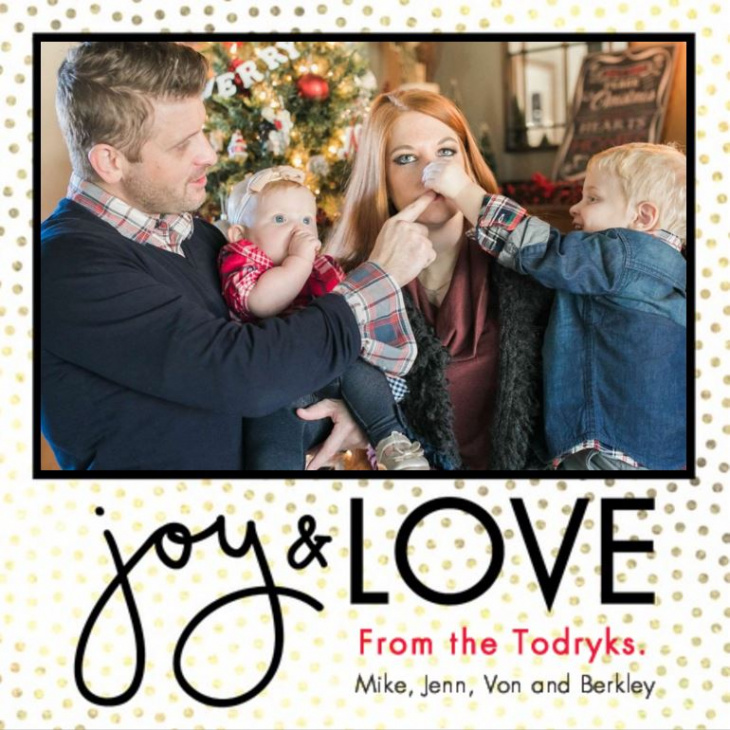 Bake cookies with your toddler while he plays on his Ipad.
Baking cookies as a family just sounds magical! I couldn't wait to bake cookies with Von, my two-year-old, and although we did have fun, it was short lived. I posted this video on my Life as a Rambling Redhead Facebook Page, and it instantly became my most popular video. Take a gander and you'll see why.
The Reality That Is Baking Cookies With A Toddler.
Make a gingerbread house with your toddler who just asks to eat candy the entire duration of activity.
This is the first year that we have made a gingerbread house. Von found it entertaining for the first five minutes but then quickly realized that dropping the candies onto the floor and watching them fly everywhere was much more enjoyable. There is just something really special about watching candy (aka: choking hazards to your ten-month-old crawling infant) bounce all over the floor around you. After arguing about how much candy he was allowed to eat, he demanded "DOWN!" therefore leaving me to do the rest of the decorating solo.
Regardless, it is a finished (I'm using the word finished loosely here) gingerbread house and Von is extremely proud if his two pieces that he put onto the house.
If Tim Burton ever needed inspiration for a distorted gingerbread house…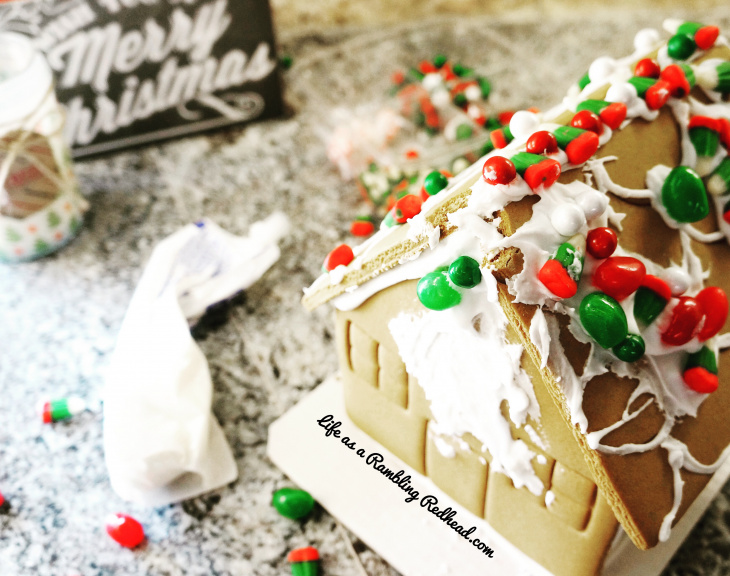 Decorate the tree as a family and watch your toddler body-slam the new ornaments.
Von is obsessed with the Christmas tree. Last year, he would stare at the tree and only "touch with one finger" as instructed, but this year… this year is different. He is constantly IN the tree. Nothing is strong enough or tall enough to protect our poor, fake, innocent tree from our Vonster-the-Monster.
Just a couple days ago I had myself hunched over in my kitchen performing surgery on my foot, digging around in my body tissue for a glass shard of Darth Vader's butt (yes, my husband bought a Darth Vader ornament).
Darth's cause of death? He was body-slammed to death on a wooden floor. What a way to go.
Let's take a moment of silence for those ornaments who have lost their Christmas lives all because they were placed on the front branches.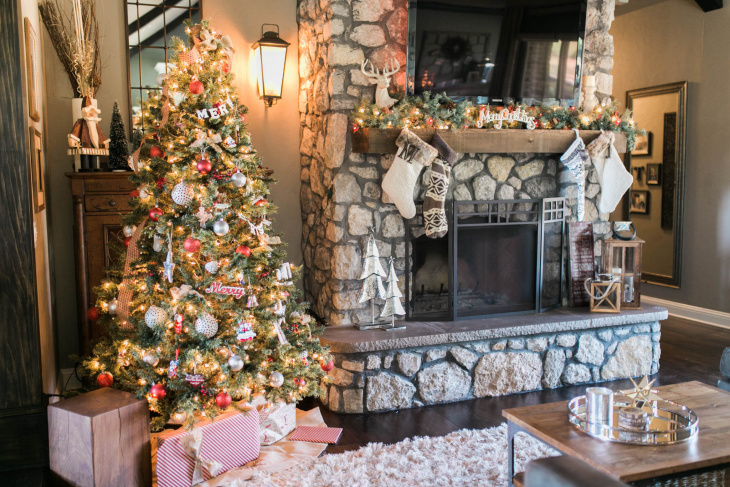 Look at all those ornaments. They tremble at the site of Von. They all cry when he walks by.
Countdown to Christmas with books.
I love this tradition! It's something I plan to keep doing until the kids are fifteen years old and begging me to stop. I wrap up all of our children Christmas books and they open a new one every night and we read it was a family. However, this tradition definitely comes at a price. Von opens the books prematurely. Usually, when I am changing sister's diaper. So far, I've only re-wrapped three books this week. Not too shabby!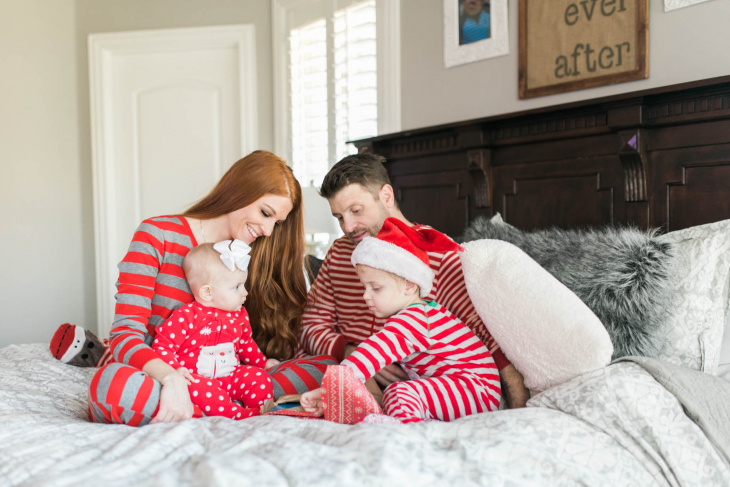 We were opening our book last night and after Von had ripped the last pieces of wrapping paper off of the book he stared at it, looked up at me and said, "Oh no. Dis old book. Dis old." He had recognized the book from last year. He is going to start to think that we, his loving parents, are the ultimate re-gifters. Nobody likes a re-gifter, especially a two-year-old.
The Books Box. (Homemade label – I'm a crafter at heart.)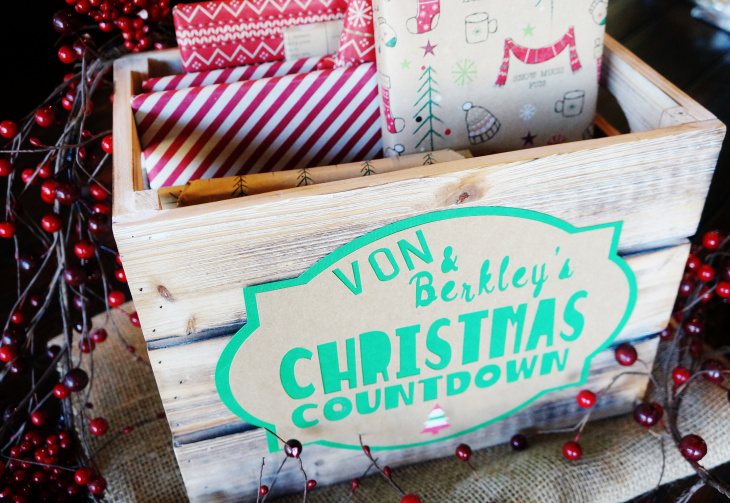 Watch Christmas movies. Watch one movie that has nothing to do with Christmas.
There is nothing better than watching Christmas movies as a family! Christmas Vacation, A Christmas Story, Elf and The Grinch are our favorites.
But those aren't the movies I am referring to. This December, we only watch one movie in our house – Inside Out.
Von demands to watch this movie every day. It's the only movie he's ever watched for longer than fifteen minutes at a time. Thank goodness I actually enjoy this film, or at least, I did the first seventeen times I watched it.
---
As I sat there writing this post I asked my husband, "Does this post sound negative?! Am I portraying an image that our life is in shambles?"
Mike replied, "No Jenn, this our reality. This is real. At this stage in our kids' lives, things may not turn out the way we plan, but it always turns out the way it's meant to be."
And that's the way we like it!
That's why I married the man I did. We go together. Thank goodness for humor in this family, all these activities that turn into chaos are what make Christmas time so fun and the best part is, that it will only get better. Next Christmas Berkley will be just shy of two, meaning that I'll have a two-year-old and a three-year-old.
I can only imagine what that poor gingerbread house will look like.
Merry Christmas everyone! May your traditions and activities be your kind of fun, whatever that may be!
God bless you and your families.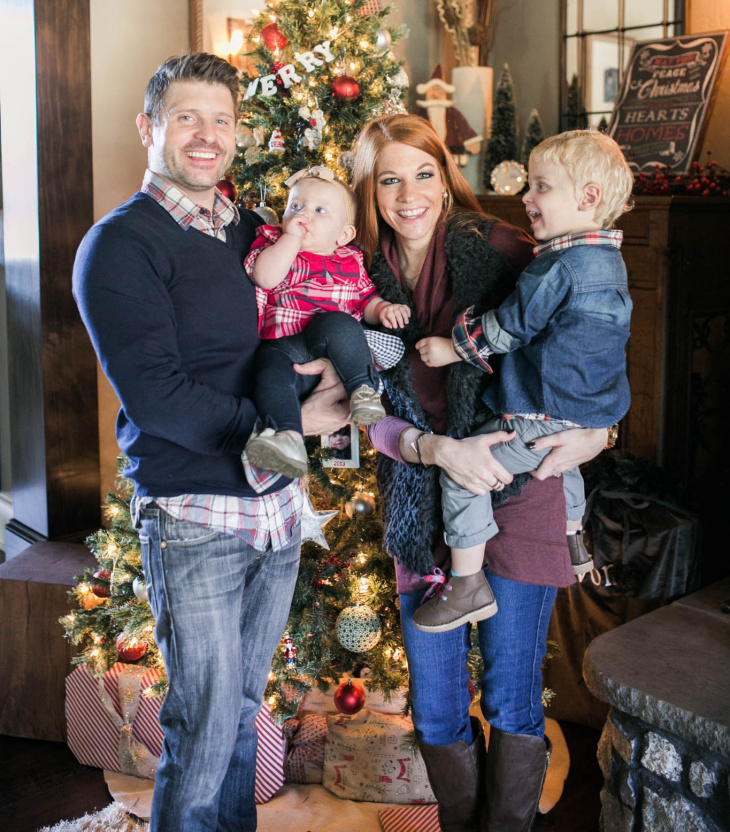 – Until the next time this Redhead rambles.
---
More pictures Christmas decor that deck the Todryk's halls, if you're into that kind of thing.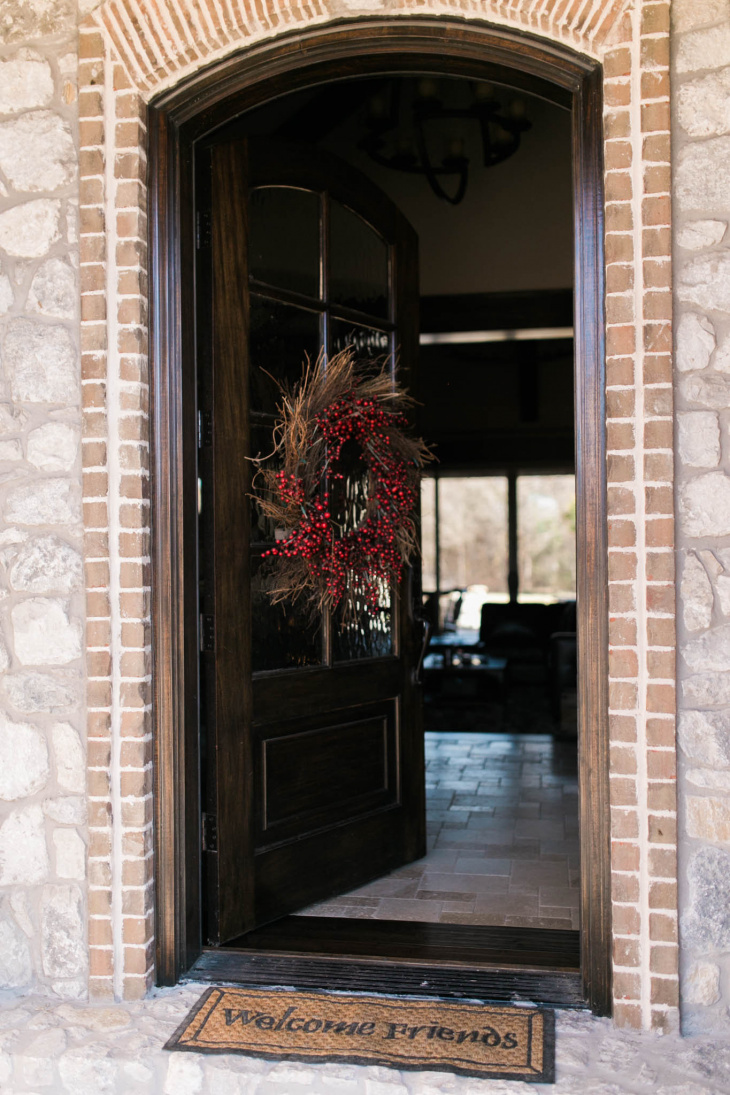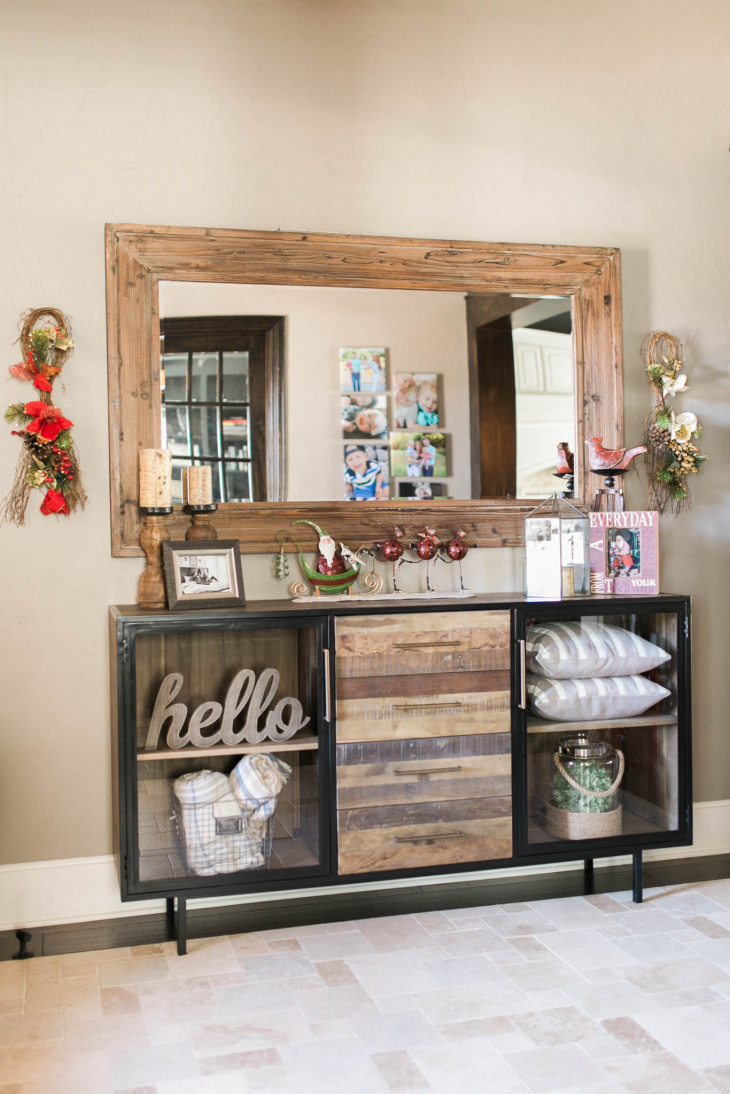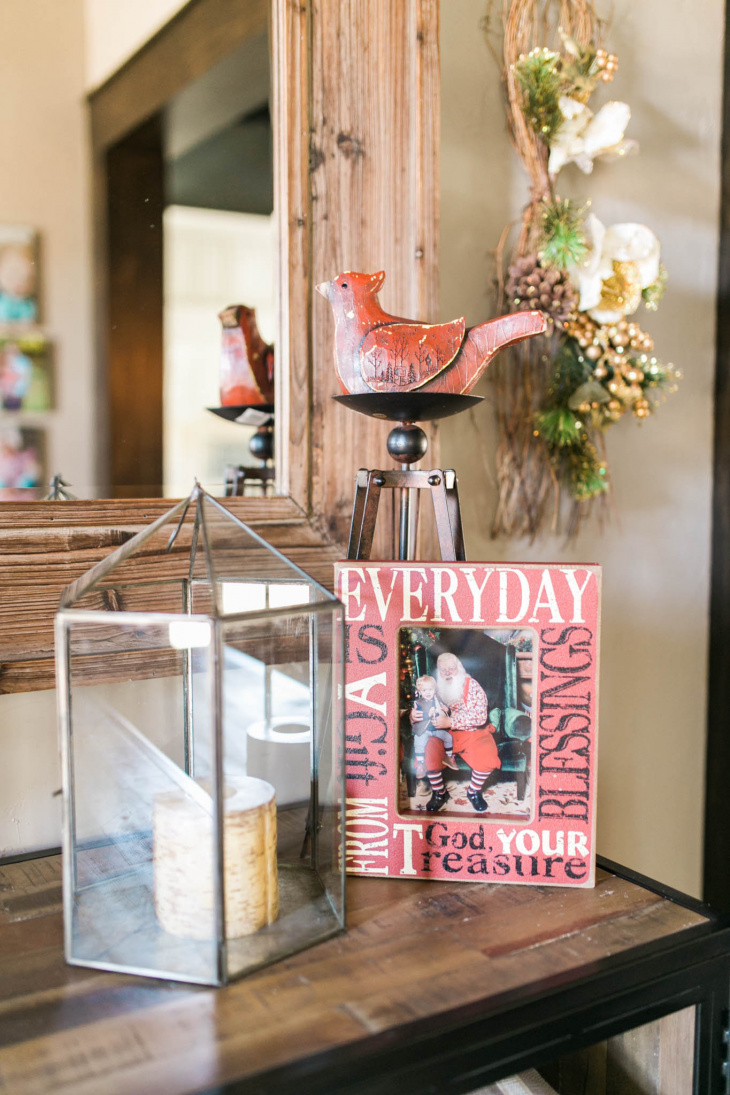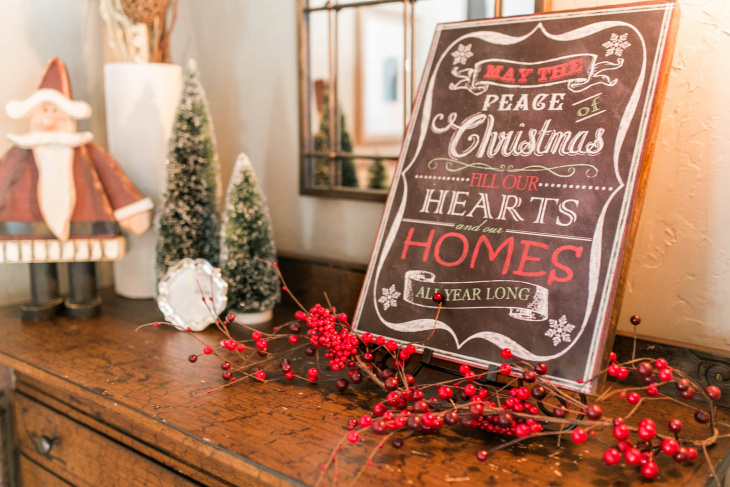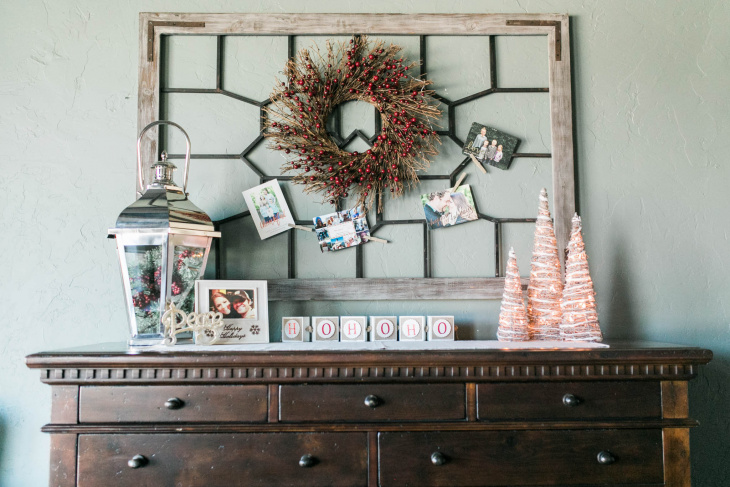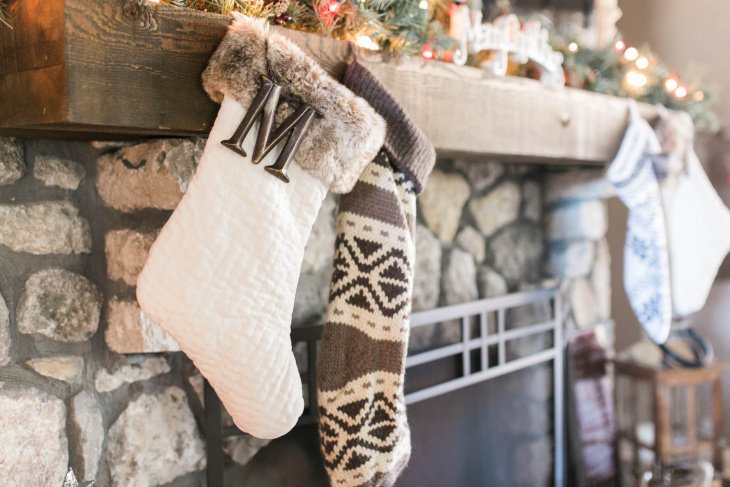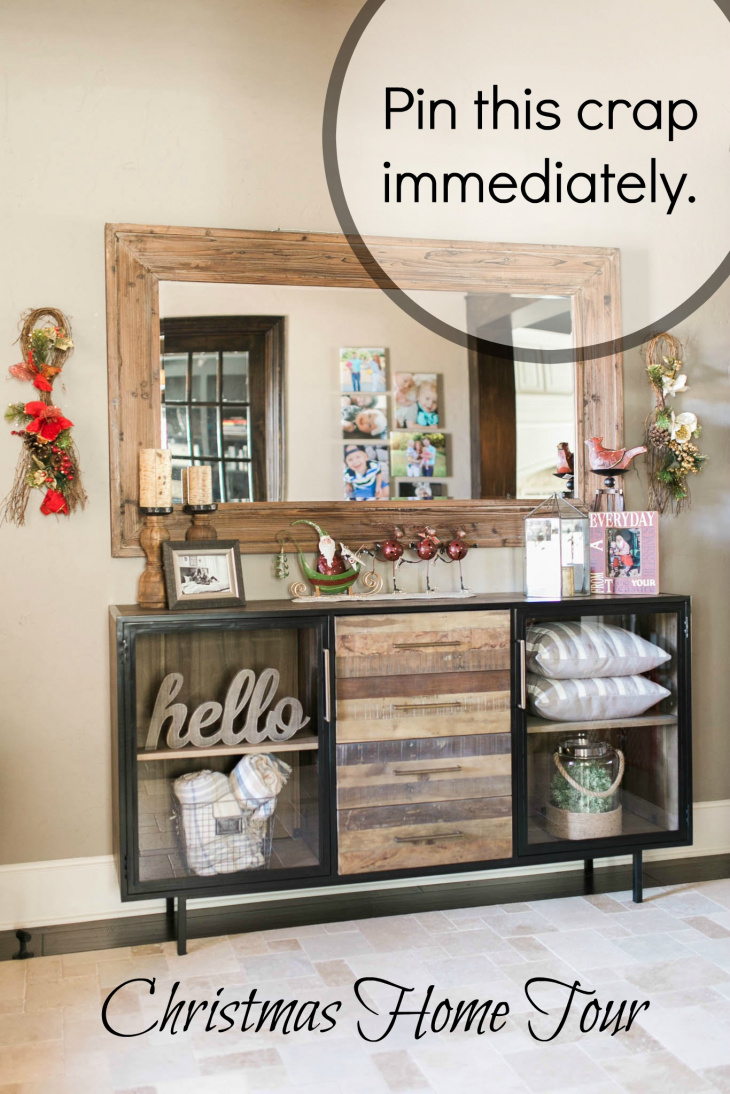 ---
For more humorous and bluntly honest parenting posts like this, please "Like" my Life as a Rambling Redhead Facebook Page!
Or subscribe, so you never miss a new post! Your life will be changed for the better. Follow on Twitter, Instagram, and YouTube.
---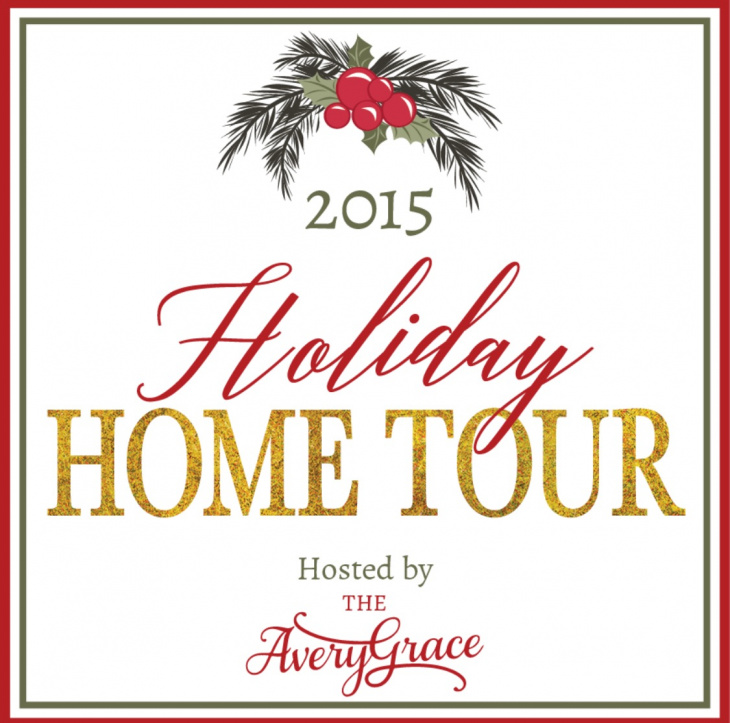 If you'd like to see more home tours, please check out these lovely sites!
Monday:
The Avery Grace | The H is For | Inspire and Instyle | Design Roots | Etcetera Studio
Tuesday:
 Superfluous Fabulous | Little Branches | Call me Ang
Wednesday:
Life as a Rambling Redhead | Cupcakes and Coffee Grounds | Maison de Cinq | Windgate Lane
Thursday:
The Everyday Hostess| Oh Deery Floral | Life as a Mrs.
Friday:
Happily Hayley | Steel Southern Pretty | ABS Home Styling
Photography by Courtnee Murphy