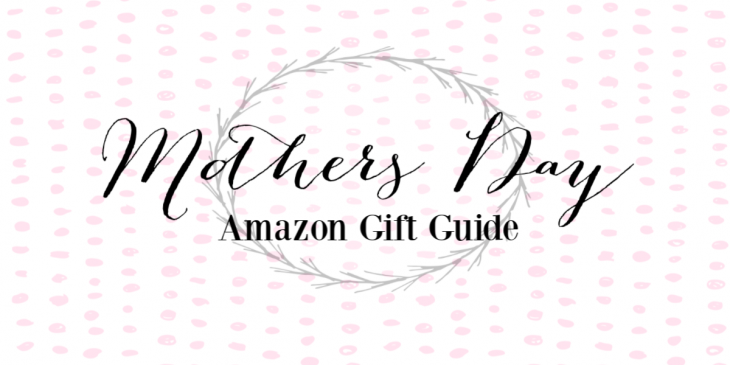 MAMAS DAY!
Some years buying Mother's Day gifts comes easy to me and then other years I feel like I'm stuck, about to buy my Mom the same gift that I bought her last year… and the year before. Since we're cutting it short on time here (Mother's Day is just around the corner), Amazon Prime is what we're looking at today!
I've curated the ultimate Amazon gift guide that should be helpful when shopping for all the Moms in your life. Whether it's your own Mom, your Mother in law or or your bestie that you're buying for, she's bound to love a few ideas off of this pretty lengthy list – and it's all from Amazon!
… because procrastinators need options too, k? 😉
---
All could be tossed into a bag or basket for a "Mother's Day Package"
– speaking from experience!
---
Want a great gift idea that's not an Amazon find – Groovebook! (NOT SPONSORED!) I got my Mother in law a yearly subscription of Groovebooks for Christmas and every month after she gets her book in the mail she texts me saying how happy they make her. And she is SO HARD to buy for! Now my Mom keeps bugging me for one even though she sees all of the pictures on social media… lol. Just thought I'd share!
Download Groovebook app on your phone and use code TODRYK86 for your first book free! Again, not sponsored, you'll get your own code to share with friends too, I'm not special 😉
---
Happy Mother's Day to all of my Mama friends!
Enjoy your one day of praise for wiping all those butts.