Stocking stuffers seem to be the hardest (especially for men, in my opinion) and I always save them for the very last minute… causes me so much stress, I never learn! In the past I have found myself buying random crap just to make sure Mike's stocking is full but NO MORE! I really try to make everyone's stocking more of it's own gift, if you will. I'd rather buy small things that will be used multiple times, rather than candy and junk that gets tossed in the trash or pooped out the next day.
So, here are some things I thought were not only inexpensive but also USEFUL! All of the items in the women's portion are products that I already use and LOVE and I am sure that the lady in your life will enjoy it as well, no matter the age!
Happy Shopping, friends!
---
Men's 20 under $20 Stocking Stuffers!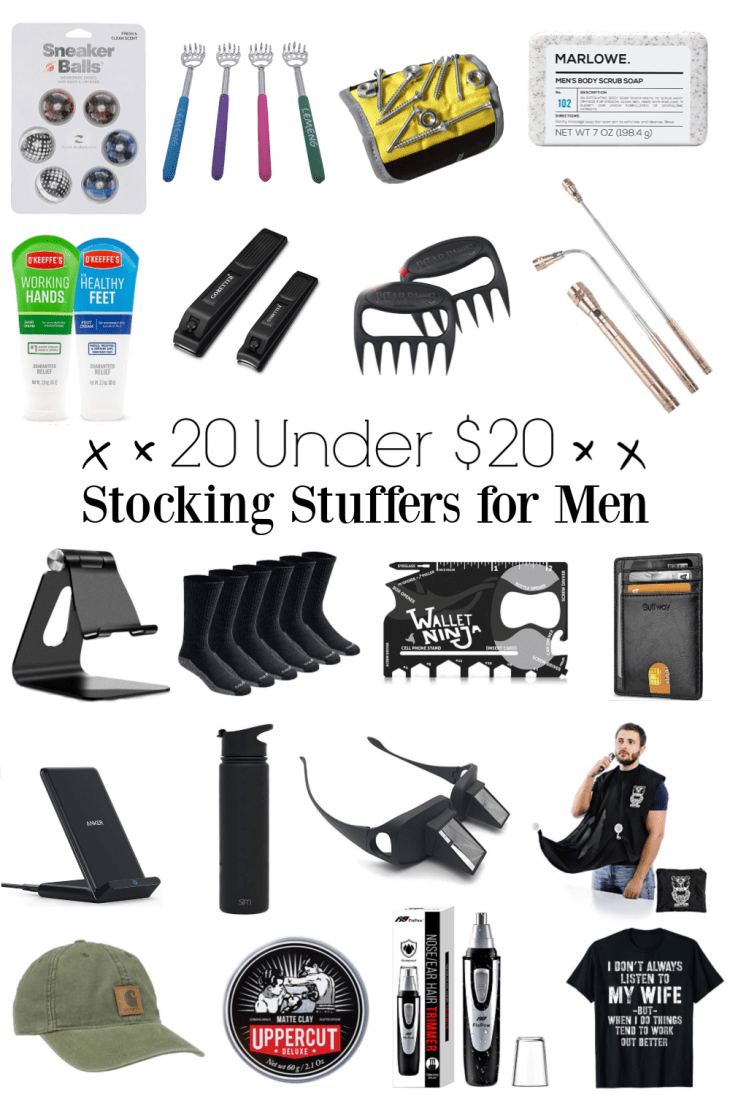 Sneaker Balls | Extendable Scratchers | Magnetic Arm Wrap | Exfoliating Soap | O'Keeffe's Set | Nail Clippers | Bear Paws Shredders | Bendable Flashlight | Cell Phone Stand | Dickies Socks | Wallet Ninja | Wallet | Wireless Charger | Metal Water Bottle | Lazy Glasses | Beard Bib | Ball Cap | Hair Gel (Mike and Von both use this!!) | Ear and Nose Hair Trimmers | Funny T-Shirt |
---
Women's 20 Under $20 Stocking Stuffers!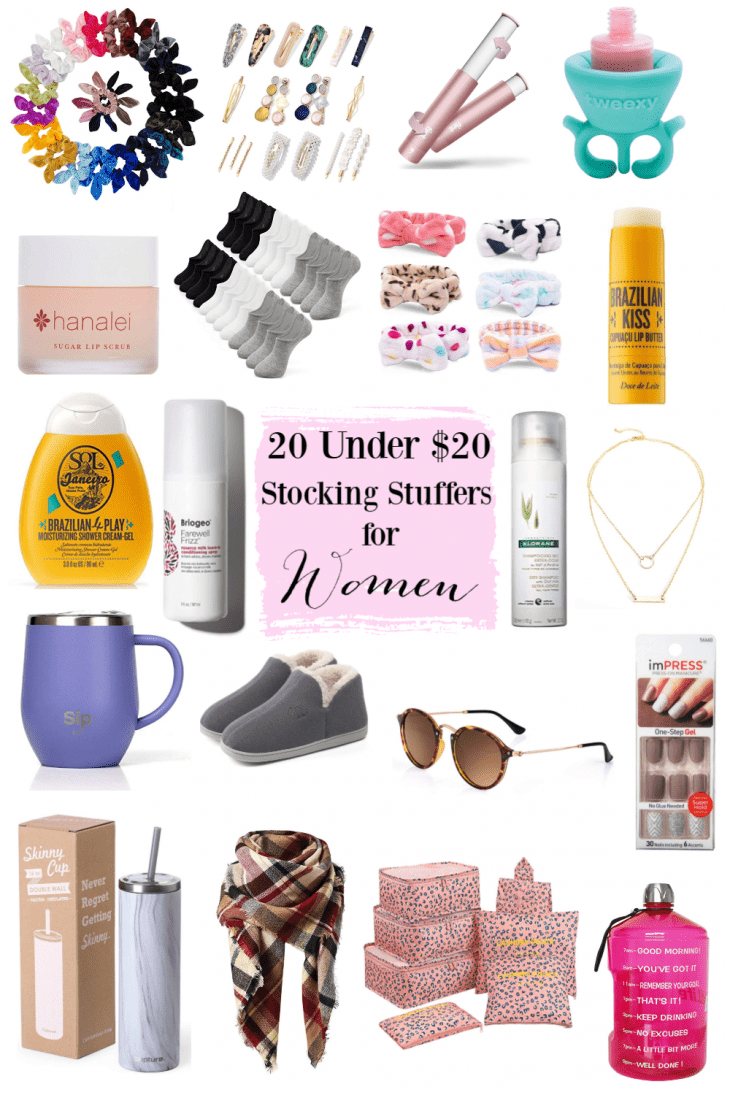 Scrunchies | Hair Clips | Refillable Lint Roller | Nail Polish Holder | Lip Scrub | Socks | Hairbands | Lip Balm | Body Wash | Leave In Conditioner | Dry Shampoo | Necklace | Metal Cup | House Shoes | Sunglasses | Press On Nails | Slim Metal Cup | Scarf | Packing Cubes | Water Bottle |
---
My Book! W(h)ine: 50 Perfect Wines To Pair With Your Child's Rotten Behavior.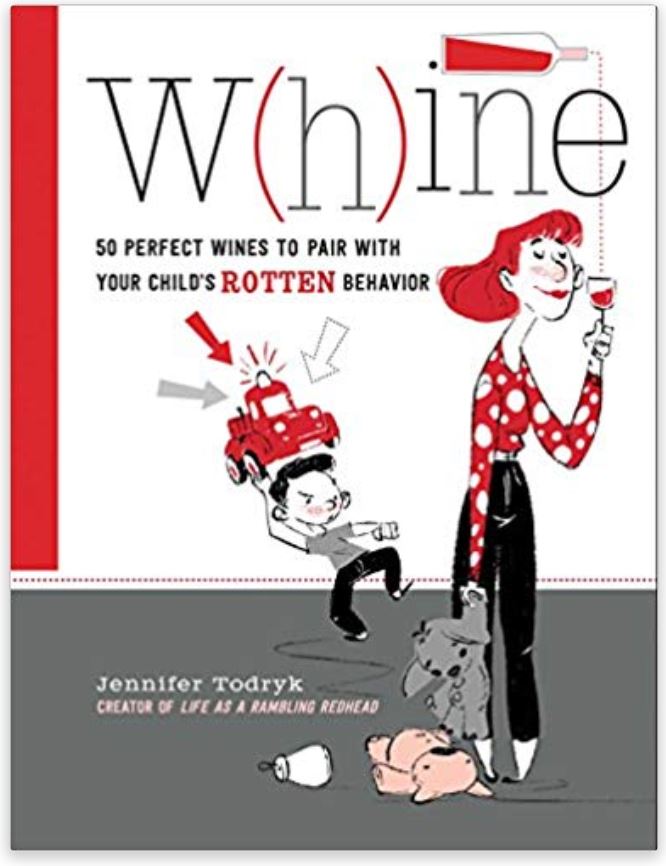 ---
White Elephant Gift Guide! Everything Under $35! Some of these are more for humor purposes and some are actually useful!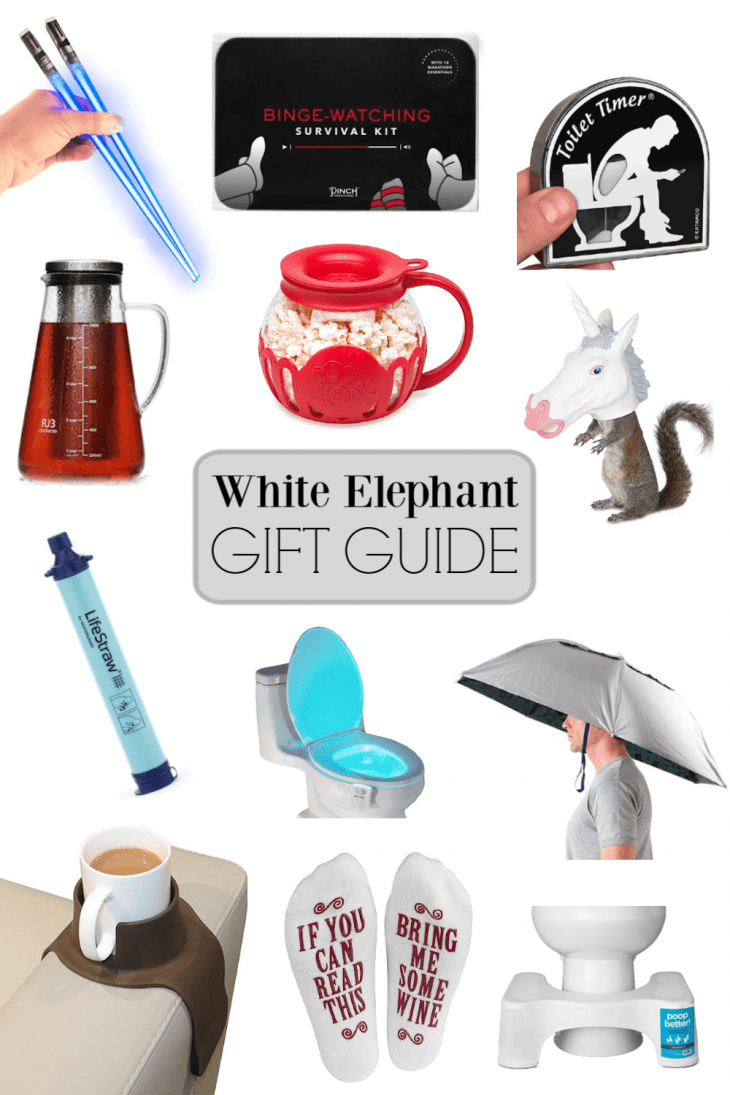 Lightsaber Chopsticks | Binge-Watching Survival Kit | Toilet Timer | Coffee Cold Brew and Tea Infuser | Microwave Popcorn Popper | Unicorn Squirrel Feeder | Lifestraw | Motion Activated Toilet Light | Head Umbrella | Coffee Couch Coaster | Wine Socks | Squatty Potty
---
Other White Elephant gift suggestions:
Panini Press
---
Other Gift Guides:
Women's Gift Guide, over 120 Ideas!
Beauty Gift Guide for all things beauty!
Men's Gift Guide 93 Creative Ideas for men!
Kiddo Gift Guide 124 ideas, separated by "interest" the crafty kid, the science lover kid etc! Makes for easier shopping!
---
MERRY CHRISTMAS!