Last but not least, STOCKING STUFFERS!
I feel like I need to disclose that I am not one to buy a lot of candy and junk just for the sake of filling a stocking… I'd much rather spend a little more and buy small gifts that the kids will use more than once, rather than look at it once on Christmas morning or poop it out the next day! So, below you will find little travel games, socks, mini lego sets, card games for the entire family and other small things that hopefully won't just end up in the trash 12 hours after recieving! All items are from Amazon and will arrive before Christmas (If bought today).
Happy Shopping!
---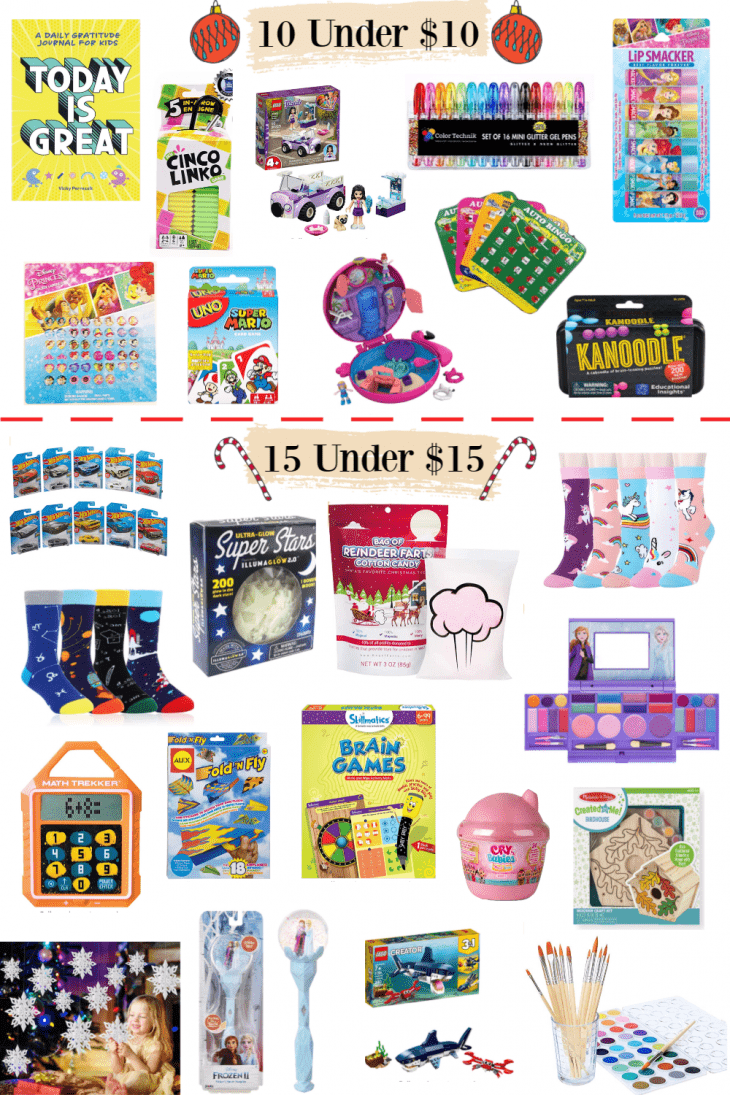 Gratitude Journal | Cinko Linko | Mini Lego Car Set | Gel Pens | Lip Smackers | Sticker Earrings | Uno Mario | Polly Pocket | Bingo Car Game | Kanoodle | Hot Wheels | Girls Socks | Boy Socks | Sticky Stars | Reindeer Farts | Frozen Makeup | Math Game | Fold 'n Fly | Brain Games | Cry Babies | Bird House | Hanging Snowflakes | Frozen Wand | Mini Lego Shark Set | Watercolor Set |
---
I must admit the videos y'all are tagging me in on Instagram where it's beautiful and SNOWY are making me crazy jealous! It was 71 degrees here and I'm very salty about it. I, just like my children, am begging Santa for snow this year… maybe that will be one of my stocking stuffers, or rather, a Christmas miracle here in Dallas, Texas.
PLEASE, SANTA!
Mery Christmas, y'all! From the Todryks 🙂