I LOVE decorating for Spring! You'll always see a lot of creamy neutrals in my Spring decor mainly because it just feels so fresh and light after all of the heavy Christmas decorations. While I do appreciate the clean look of whites and creams, I always try incorporate a pop of color, even if it's just a simple pop of green from my (very fake) plants! This year I decided to add a small touch of glam by adding in subtle hints of gold. That is the great thing about white and creams, they can be mixed with any finish and "style"!
---
Here is my Mantle Styling Tutorial video on YouTube!
---
Below are all the products used in the YouTube video plus a few more that would make awesome Spring decor!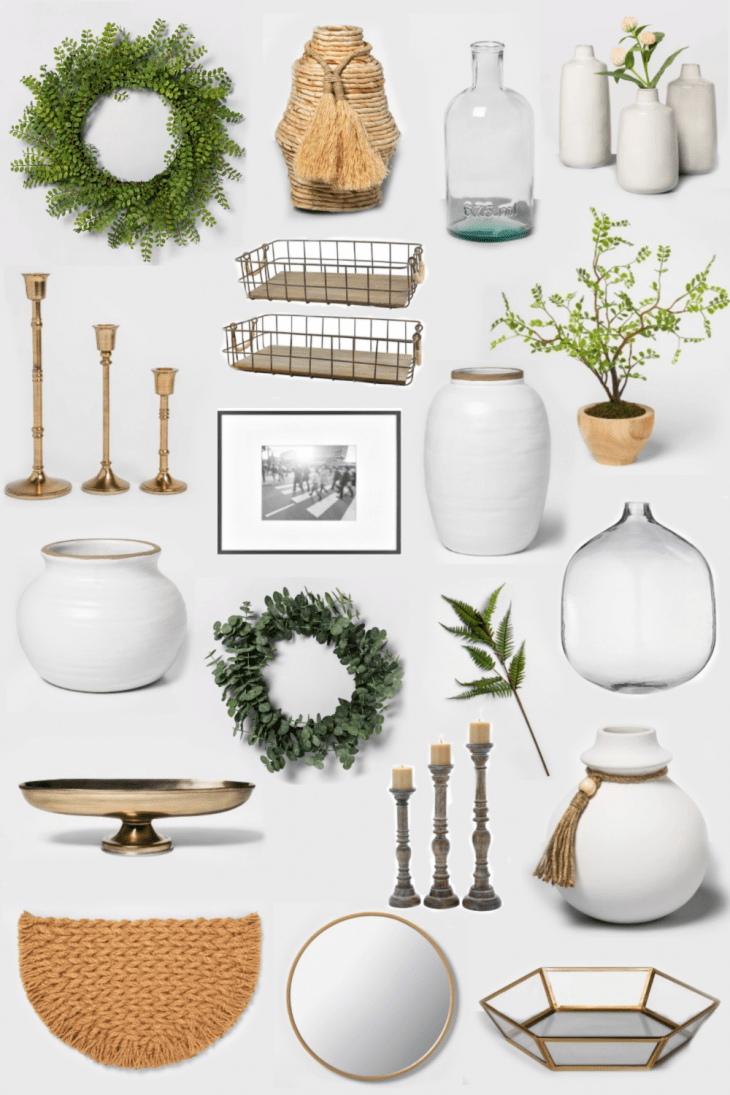 Locust Wreath | Woven Vase | Glass Vase | 7″ Ceramic Vase | 6″ Ceramic Vase | 5″ Ceramic Vase | Gold Candle Sticks | Metal and Wire Basket | Black and White Picture Frame | Ceramic Jar Vase | Faux Plant in Pot | White Ceramic Vase | Eucalyptus Wreath | Faux Fern Leaf | Glass Vase | Footed Gold Bowl | Wood Candle Sticks | Ceramic Vase with Tassel | Half Circle Mat | Circle Mirror | Glass Tray
---
Was this helpful? Let me know in the comments what you want to see styled next! I'm ALWAYS wanting ideas from y'all, your suggestions seriously help so much, so thanks in advance! And thanks to those who shop my recommendations and trust my opinions, it means the world to me!
Happy weekend, friends! God bless!