My first newsletter of 2021! Happy new year, everyone!
I sat down to write a little blurb about my thoughts regarding 2020 and honestly, my brain is a jumbled mess. 2020 is kind of a blur to me, as I'm sure it is for most of us. We survived so much, learned new things, got LOTS of quality time with our kiddos (lol) and while it was a year that had some amazing highlights of my life, I'm definitely okay with saying GOODBYE 2020!
Just thinking out loud here, for those who like the more personal chit chat… I do think it's crazy that for me, personally, 2020 is arguably one of the "biggest" years of my life. I survived filming a television show for HGTV and let me tell ya… it's a GRIND. I have new respect for people in the entertainment industry that work behind the scenes. The days are crazy long, the jobs are very far from home for some, and they have to be around annoying "talent" like me all day! My day to day on IG looked very different, as I was filming from the backseat of a car 50% of the time since I had to be very careful not to show any of the homes we were working on, and I appreciate all of those who stuck around through it!
I don't know what the future holds for me and my family. I don't know if I'll film a season two or if anything big will come from that experience and I'm totally okay with that 🙂 Heck, the experience alone was a once in a lifetime opportunity! I do know that I love my Instagram "job" and that the community that we have created in our little corner of the internet will always be at the top of my prayer list! Y'all were here with me before really anything was going on and I love that we get to do this crazy stuff together! God has given me some crazy life experiences and I'm just trying to navigate it the best I can while keeping my focus on Him as well as the health and happiness of my amazing family that he gifted to me. I'm glad you're here 🙂
God bless you and your families in 2021. God is good, all the time!
---
Things I've mentioned in Stories:
New Juicy Palette this palette is GORGEOUS! It's been a while since I've fallen this hard for a makeup product. If you're a redhead I strongly suggest taking a peek at it because I think it's the only palette that I own that has ALL colors I can wear.
Armor Verb Bars back in stock!! They've sold out two times but are back and ready for the taking! Try our new Cookie Butter Latte flavor inspired by one of our best selling lattes!
So Delicious Ice Cream Bars (Sadly you can't order them online, but I linked them so you knew which ones I tried!)
Obe fitness discount code REDHEAD50 or click HERE for the discounted link! I know that many of us are trying to up our workout game (me included) and I'm loving the variety of these classes!
---
OVERALL BEST OF 2020 VOTED BY Y'ALL! Very good picks, if I do say so myself 😉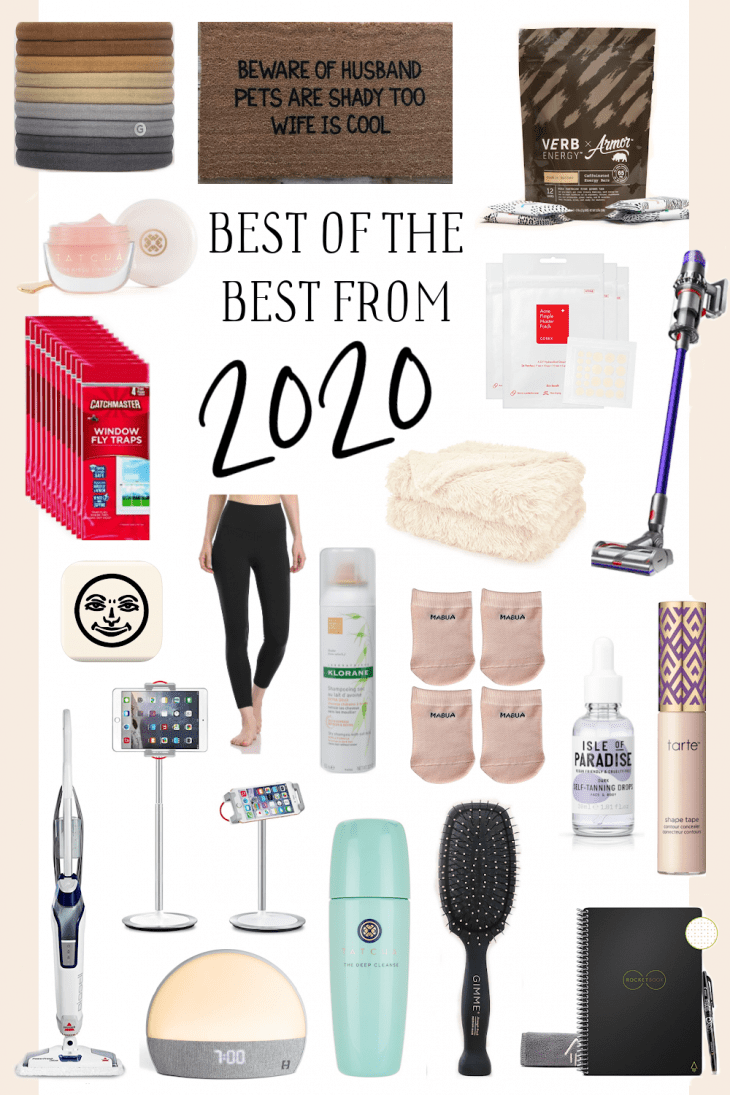 Gimme Beauty Hair Ties | Beware of Husband Doormat | Verb Bars | Tatcha Kissu Lip Mask | Pimple Patches | Fly Traps | Fave Blanket | Dyson Vacuum | Rummikub App | Amazon Leggings | Klorane Dry Shampoo | Half Socks | Face Tanning Drops | Tarte Shape Tape | Bissell Steam Mop | Phone Stand | Hatch Restore | Tatcha Cleanser | Gimme Hair Brush | Rocketbook |
---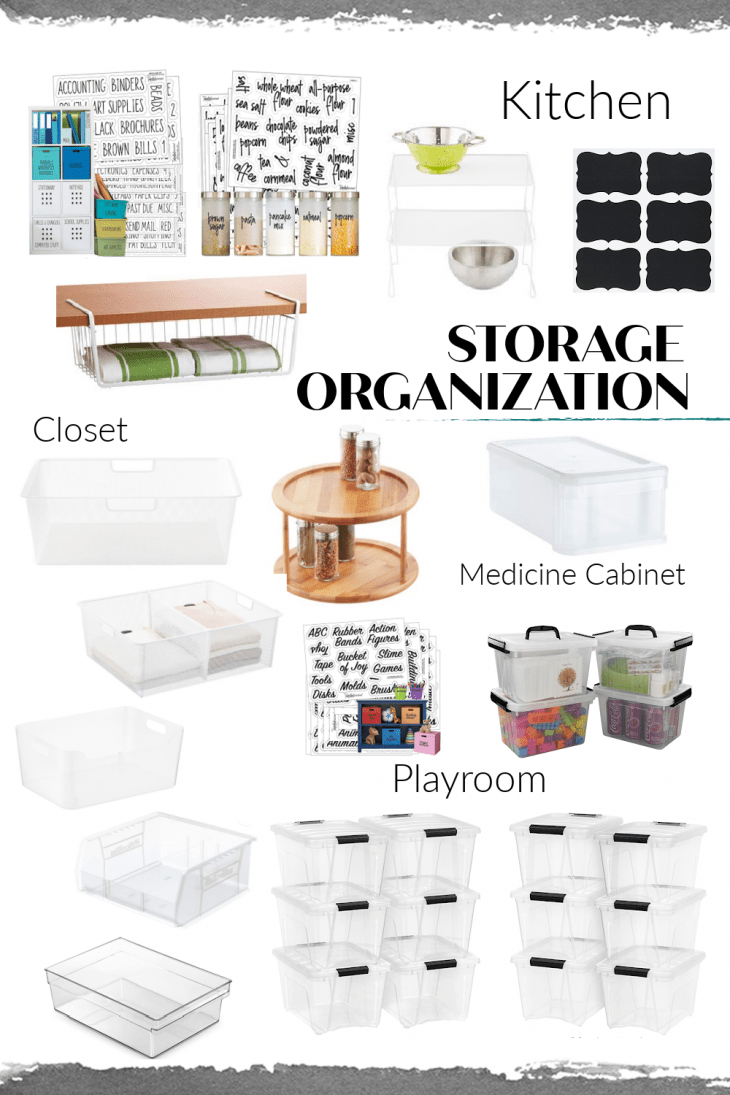 Office labels | Kitchen labels | Stackable shelves | Chalk Labels | Under shelf basket | White medium mesh drawer | Mesh drawer dividers | Wooden lazy susan | Medicine Cabinet drawer | Playroom Labels | Small Tubs | Clear open bin | Stackable open bins | Large shelf bin | Medium Tubs | Large tubs
---
Best of Amazon Beauty that I shared in 2020!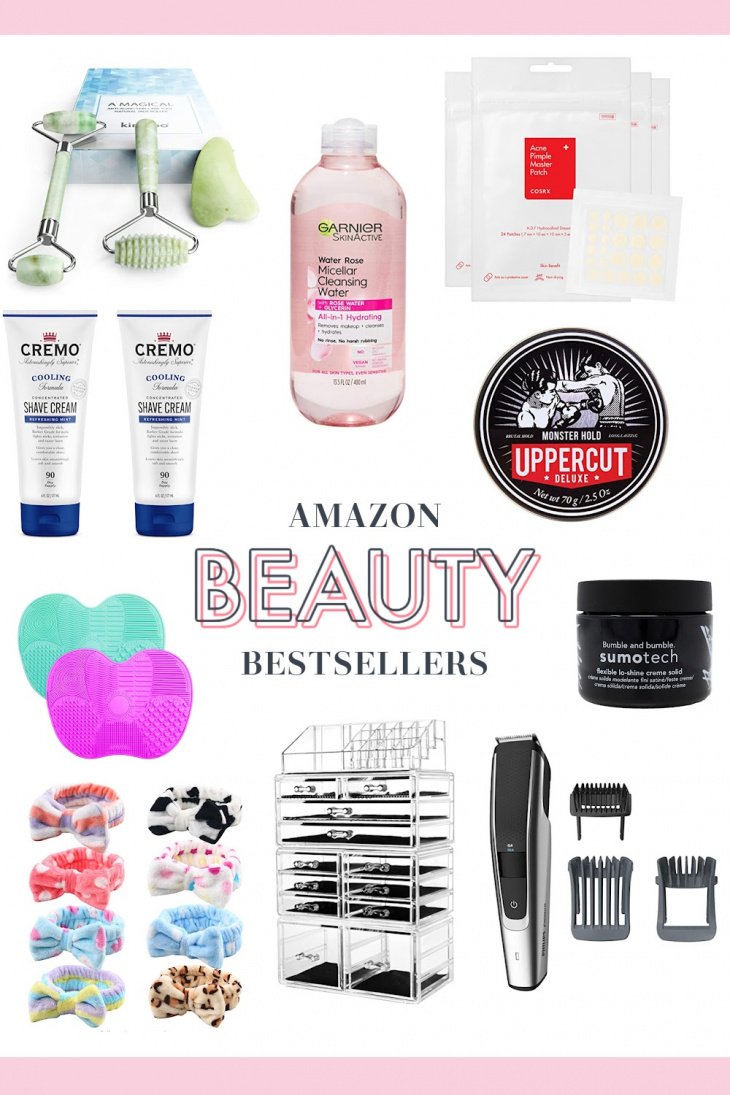 Jade Roller | Micellar Water | Pimple Patches | Cremo Shave Cream | Uppercut Hair Pomade | Brush Cleansing Pads | Sumotech Styling Product | Bow Hairbands | Makeup Organizer | Philips Trimmer |
---
Best of Amazon Home!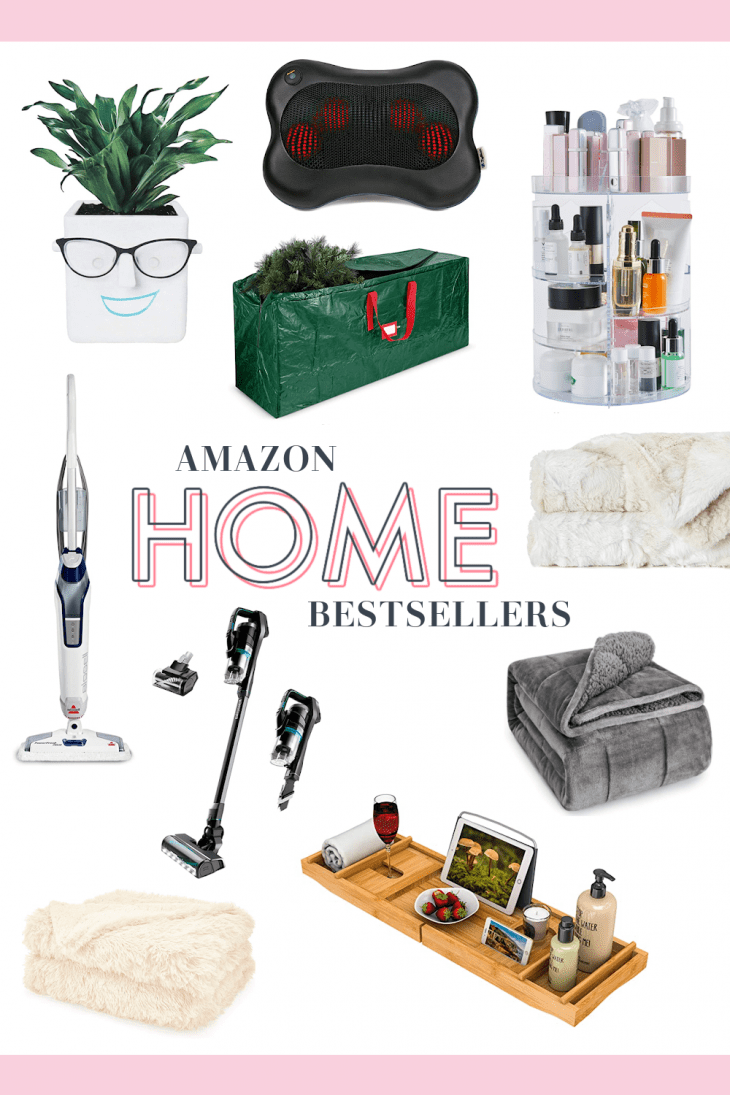 Glasses Holder Planter | Neck Massager | Tree Storage Bag | Spinning Makeup Organizer | Bissell Steam Mop | Fleece Blanket | Bissell Vacuum | Weighted Blanket | Shaggy Blanket | Bath Tray Caddy |
---
Best of Amazon Fashion! The bras though, y'all. What I wear every day!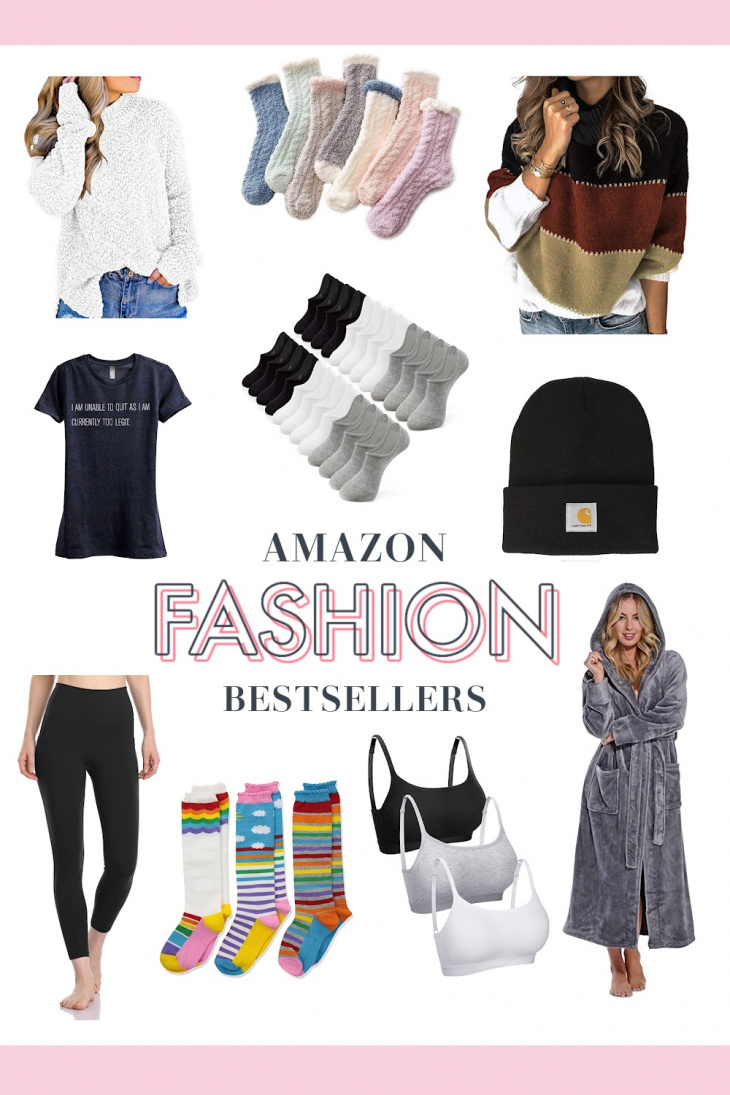 White Fuzzy Sweater | Fuzzy Socks | Color Blocked Sweater | Too Legit Shirt | No Show Socks | Black Beanie | Leggings | Girls Rainbow Socks | Everyday Bras | Fleece Robe |
---
Get the Look – Berkley and Vivi's Bathroom!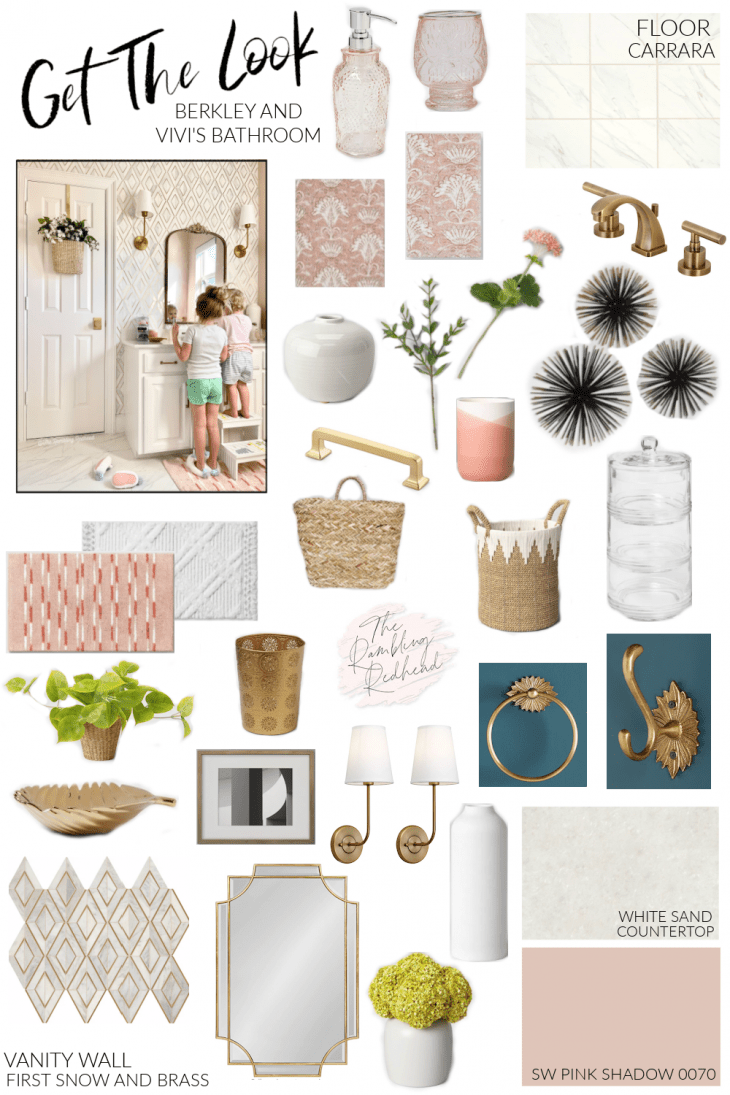 Pink Glass Soap Dispenser | Pink Toothbrush Holder | Floor Tile – Carrara | Pink Floral Towel | Pink Floral Hand Towel | Small Cream Vase | Small Green Stem | Small Pink Flower Stem | Brass Faucet | Wall Sea Urchin Trio | Brass Cabinet Handles | Pink and White Candle | Pink Bathroom Rug | White Bathroom Rug | Hanging Basket | Floor Basket | Glass Container | Faux Plant | Gold Trash Can | Towel Ring | Towel Hook | Gold Leaf Tray | Wood Frame | Brass Sconces | White Tall Vase | Countertop: White Sand | Vanity Wall: First Snow and Brass | Mirror | Yellow Floral Arrangement and Vase | Wall Paint: Sherwin Williams Pink Shadow 0070 |
---
CHEERS TO 2021! It's going to be a good one… I can feel it 😉