I feel like this post is long over due. Honestly, I envisioned publishing many "before/after house reveal" type blog posts after moving into our home a year a half ago but those never happened due to life just being busy. So, here's one of them!
This house was truly the original "no demo reno" as our last renovation required us to open up a wall a little bit. I feel like they both qualify as No Demo Renos but I'm also bias, I guess. 😉 We didn't touch a single wall in our current house, other than to paint them. We didn't open up any doorways or relocate any plumbing in the kitchen. I just updated what was within the existing footprint of the house. New cabinets to the ceiling, new countertops, New backsplash, A couple new appliances (fridge came with the house and was new!) I removed the shallow soffit from the ceiling to allow it to feel more open. Removing a shallow soffit is not demo *in my opinion* as you can hammer it out with a spoon if you really wanted to. Took about seven minutes, seriously. There was nothing in our soffit so we just patched the dry wall and carried on, the shiplap went right over it! The floors are the original hardwoods. They were sanded down heavily, I had to make a custom stain in attempt to tone down the pink tones from the Red Oak species, and then applied a water based matte poly coat. It was a challenge but overall I'm very pleased with how they turned out, given I was working with Red Oak!
Below the graphics of home decor and furnishings sources I have included some before and after pictures of our remodel. I know a lot of y'all are here for home decorating / renovating inspiration, I hope they can be a source of inspiration for what can be in your space, no matter how old or unappealing it may be to you at the moment! There is ALWAYS potential!
---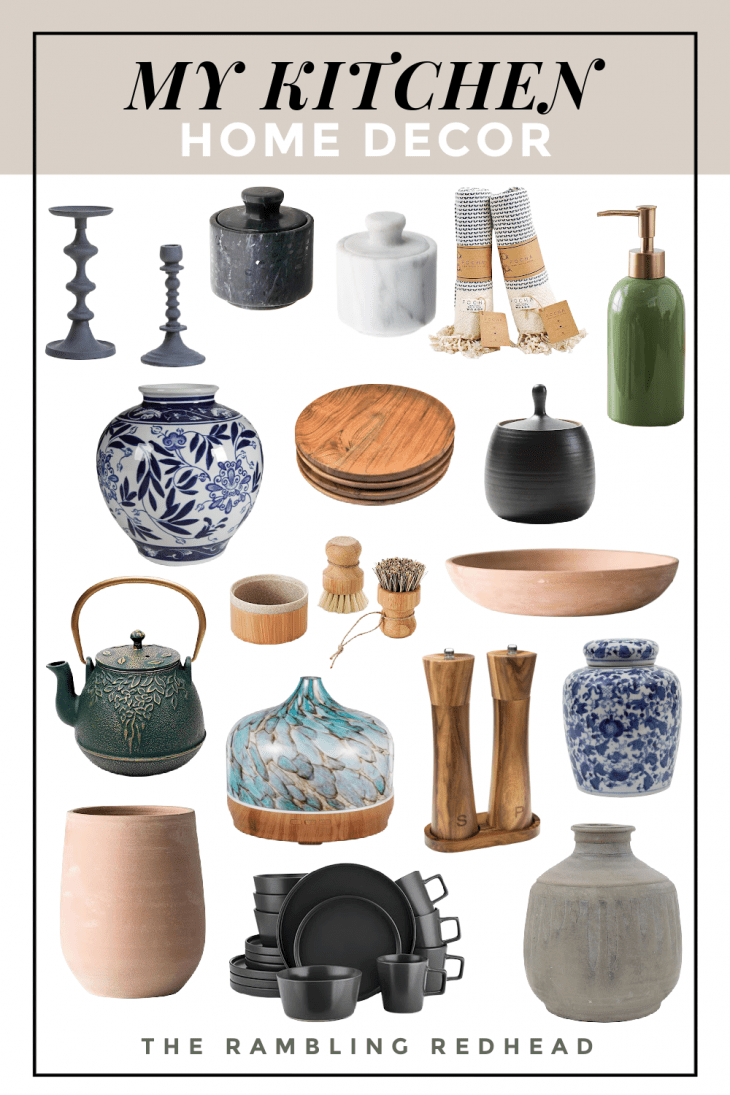 | Large Black Candle Stick | Small Black Candle Stick | Black Marble Pinch Pot | White Marble Pinch Pot | Kitchen Towels | Green Soap Dispenser | Blue and White Vase | Dessert Plates | Retro Canister | Tea Kettle | Bamboo Dish Brush Set | Terracotta Low Bowl | Terracotta Crock | Oil Diffuser | Black Dinnerware Set | Salt & Pepper Shakers | Blue and White Ginger Jar | Grey Vase |
---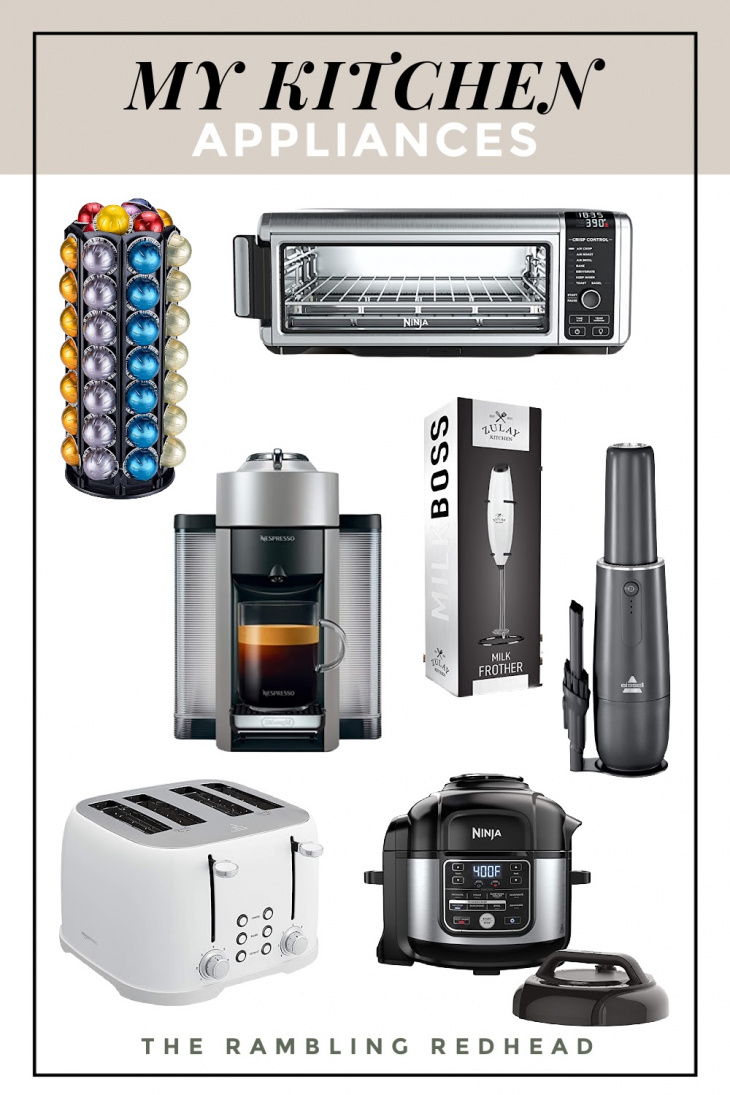 Nespresso Pod Holder | Ninja Countertop Oven Air Fryer | Nespresso Machine | Zulay Milk Frother | Handheld Vacuum | Double Toaster | Ninja Foodi |
---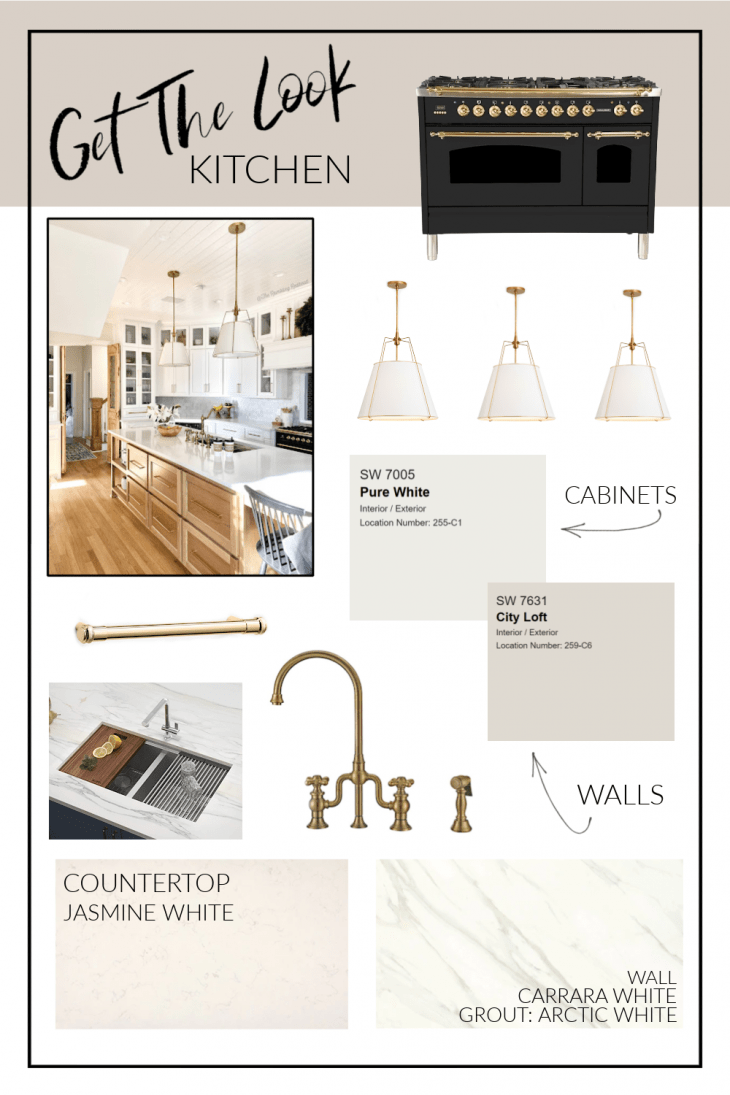 My Oven & Range | Brass and White Pendants | Cabinets: Sherwin Williams Pure White | Walls: Sherwin Williams City Loft | Brass Handles | Brass Faucet | Stainless Steel Sink | Countertop: Jasmine White | Wall Backsplash: Carrara White with Arctic White Grout |
---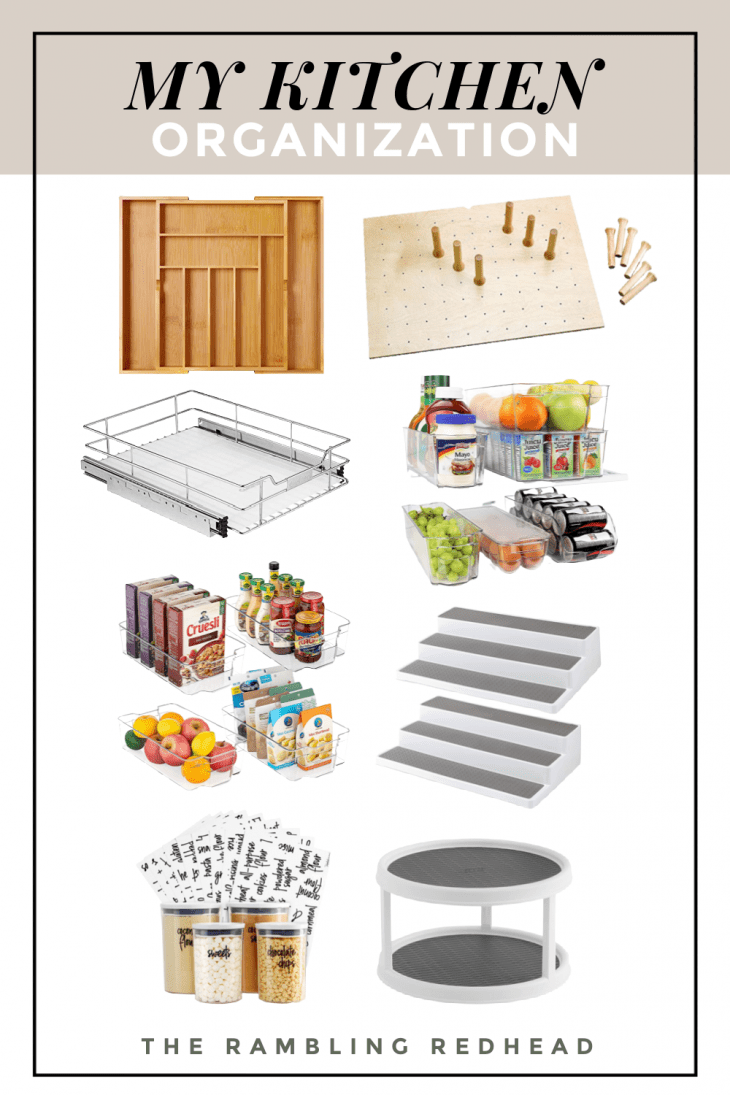 Drawer Organizer | Peg Drawer Organizer | Pull Out Cabinet Organizer | Fridge Organizer set of 6 | Organizer Bins 4 Pack | | Pantry Racks | Pantry Labels | 2 Tier Turntable |
---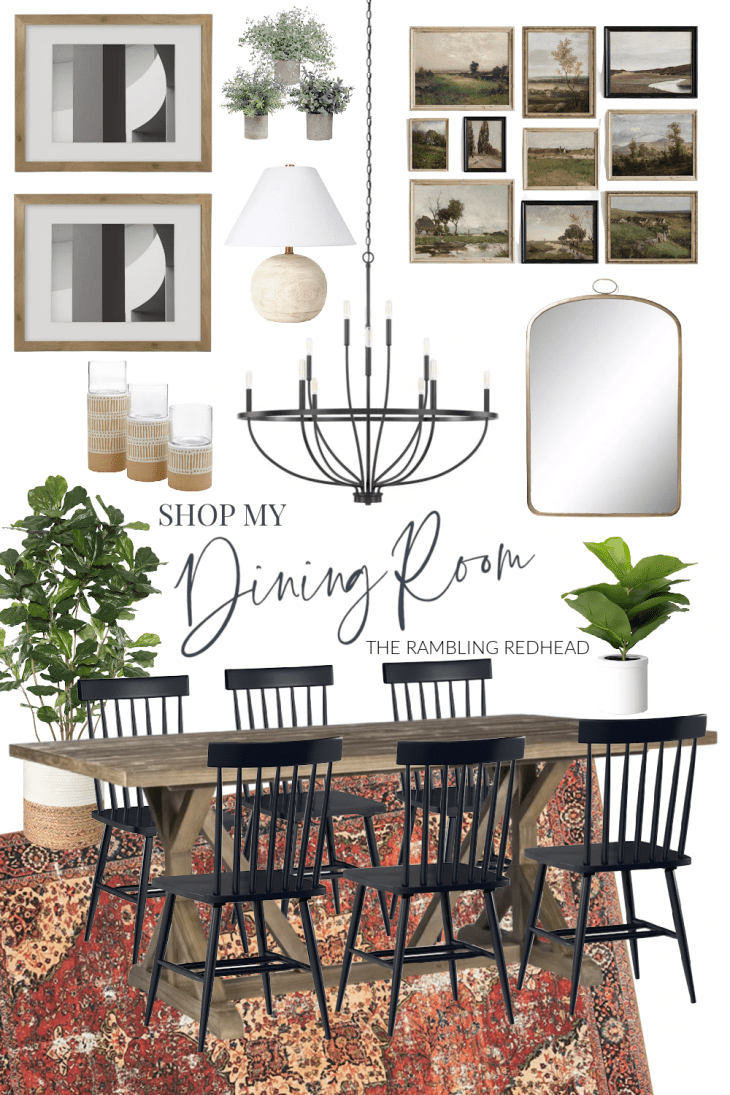 | Wood Frame | Small Faux Plants | Lamp | Digital Art Prints | Candle Holders | Black Chandelier | Mirror | Tall Fiddle Fig | Floor Basket | Area Rug | Dining Table | Dining Chairs | Small Fiddle Fig |
---
Our kitchen as we bought the house. The instant I saw the kitchen I knew how beautiful it could be. It was already beautiful, just not the color scheme I preferred. The layout was well thought out and honestly perfect. I didn't want to change the floorplan, just wanted to update everything that was in the floorplan already.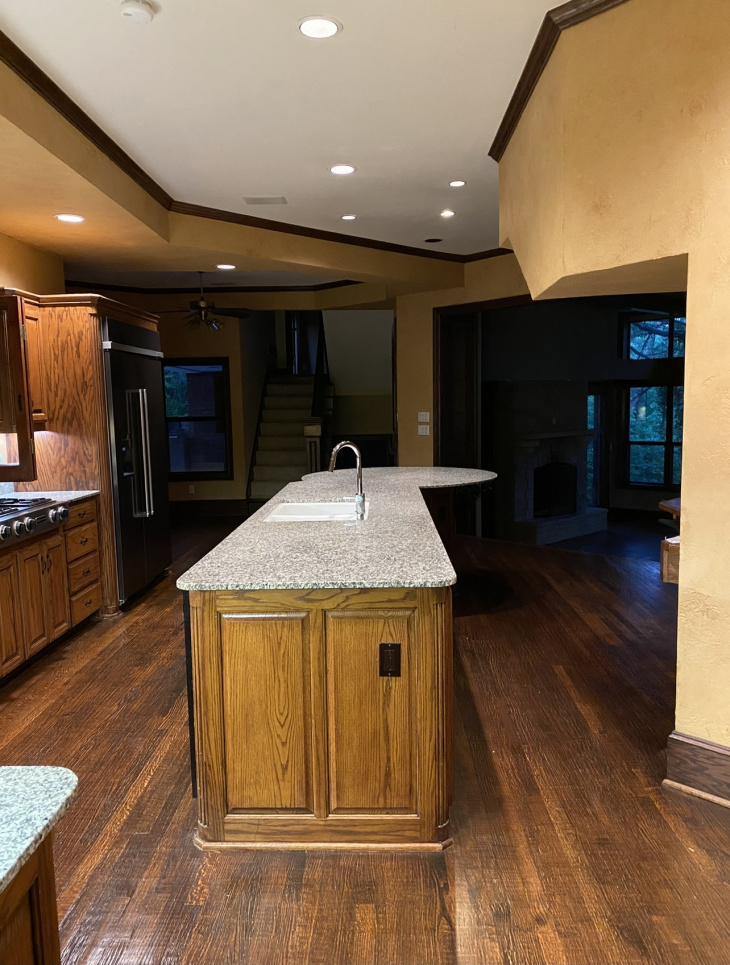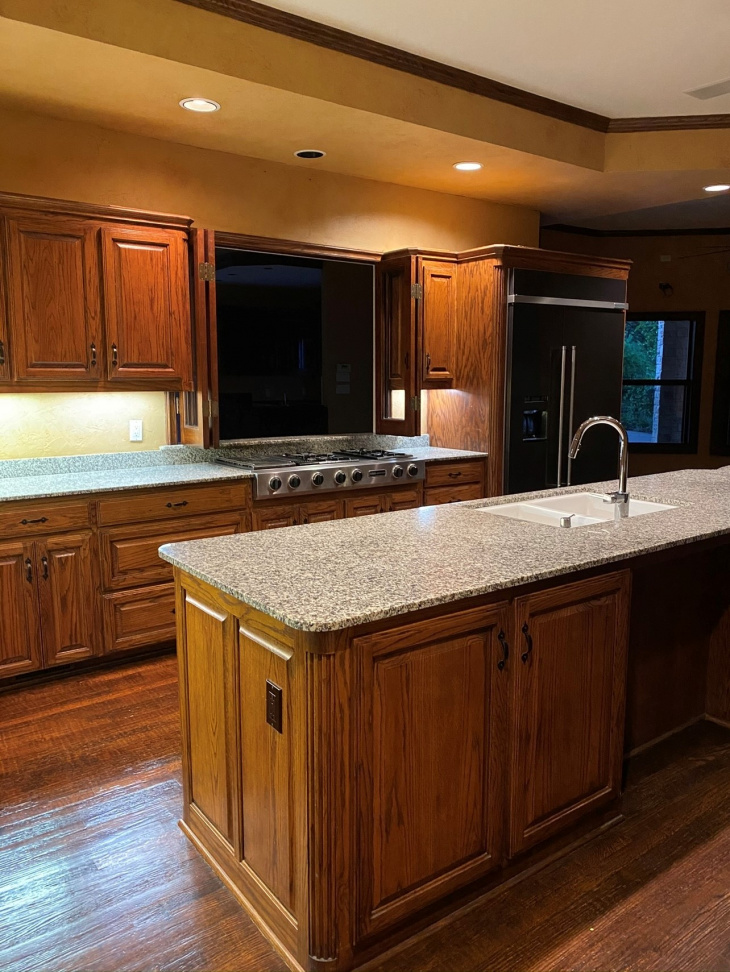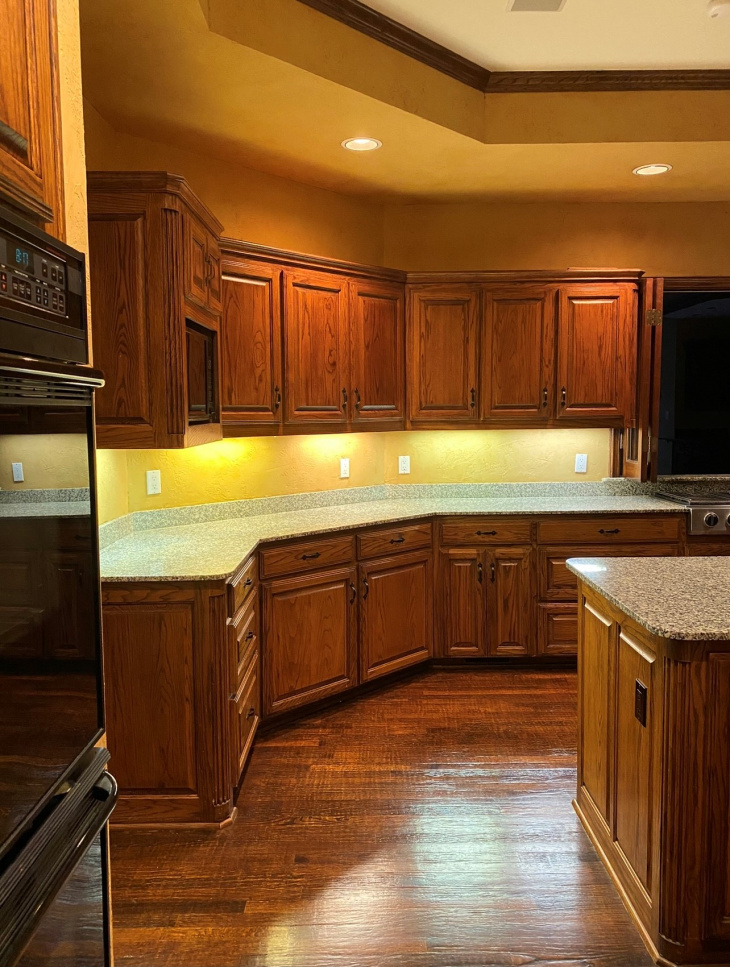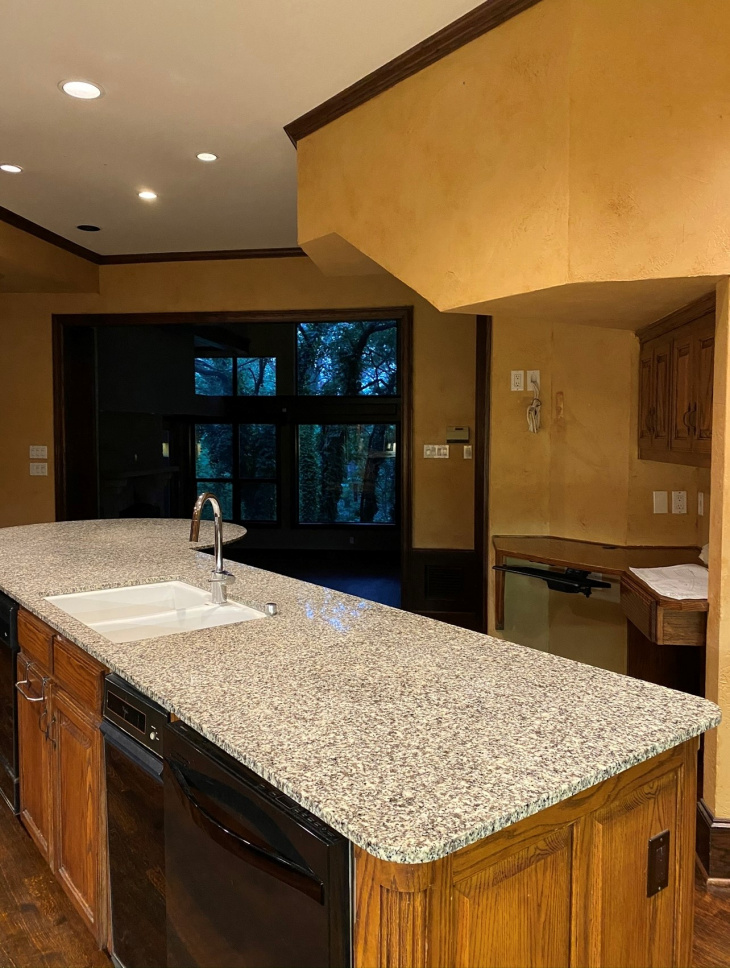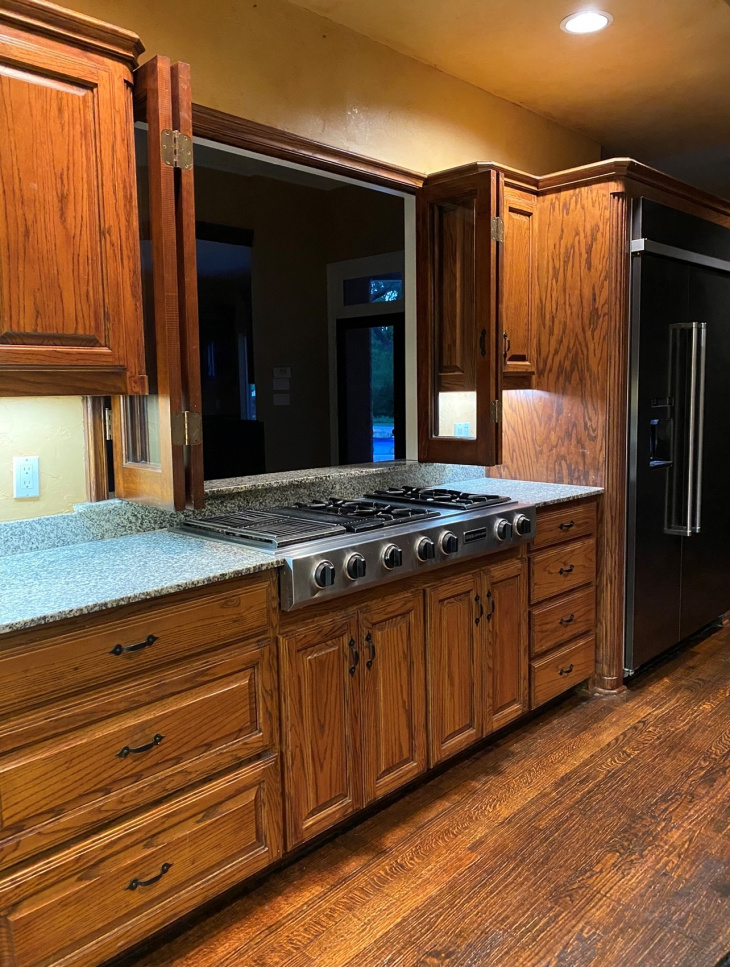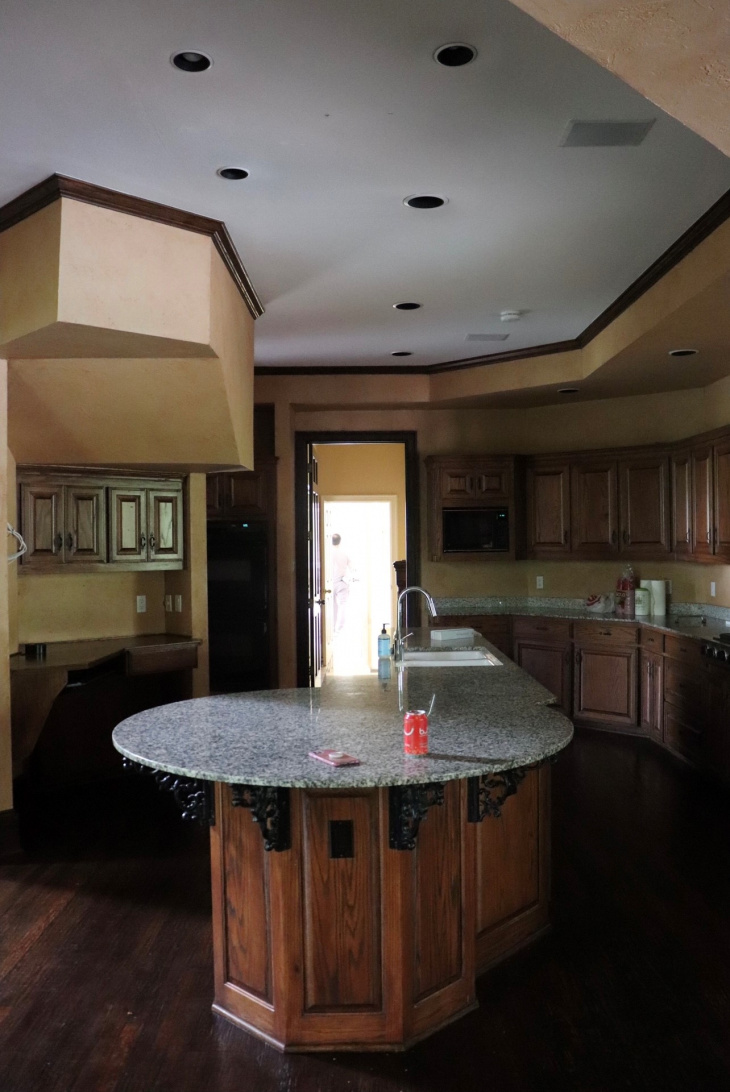 Aaaaaand after!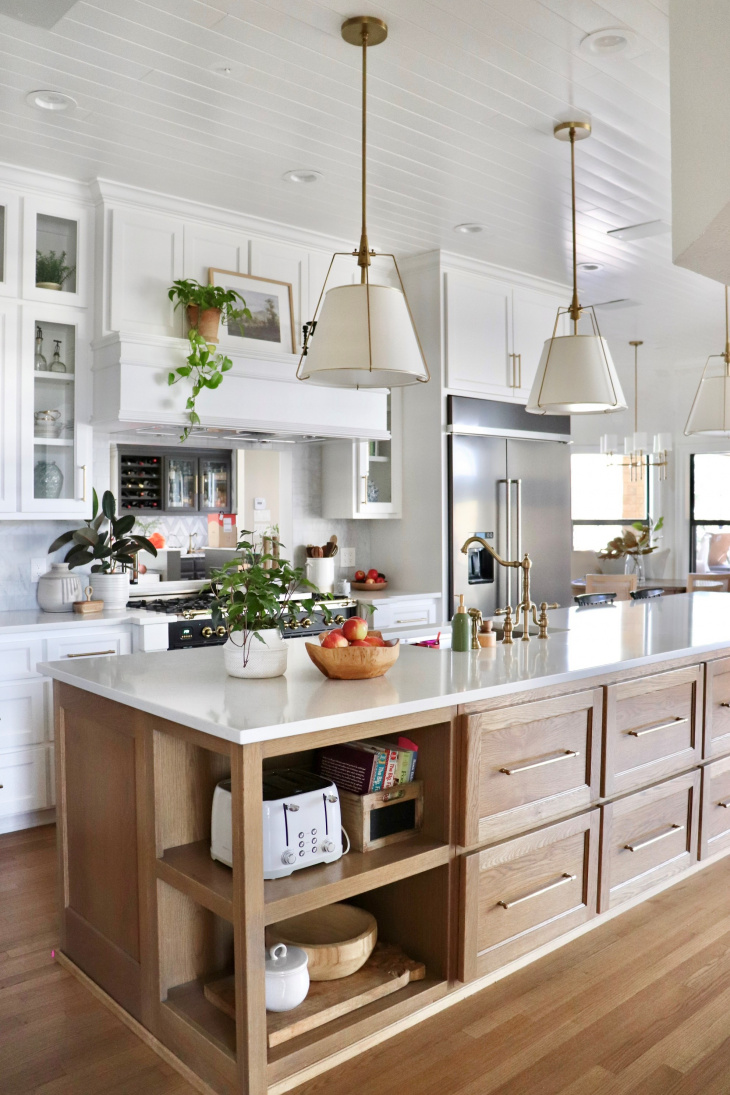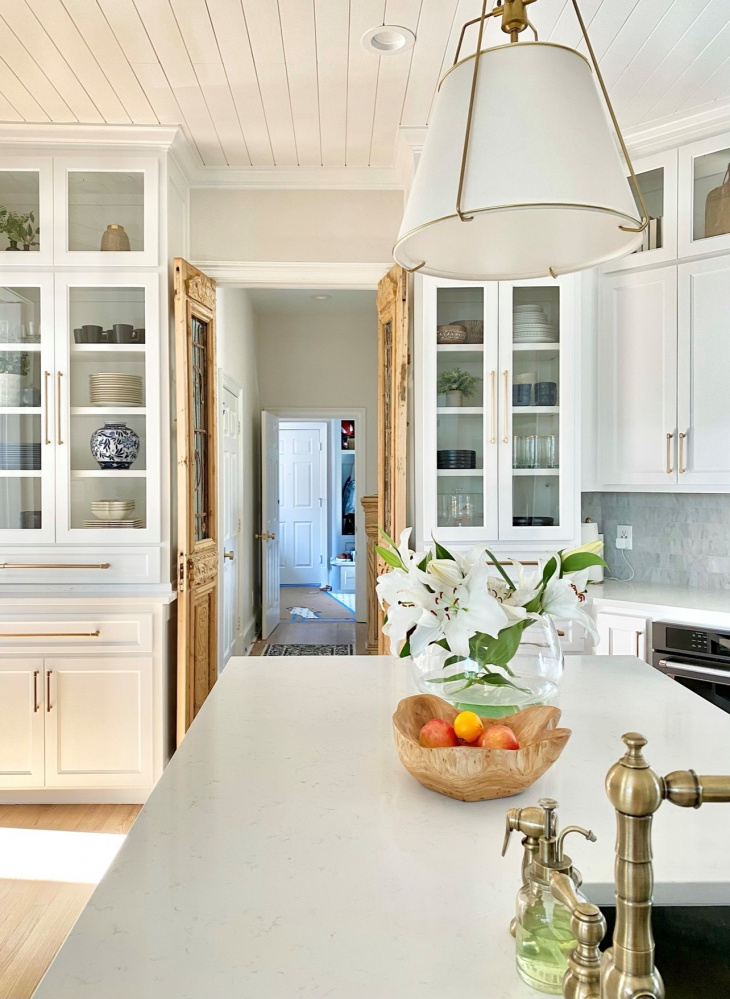 See that brown paper covering my laundry room tile back there? I kept it on for a month after we moved in… I didn't want to get the beautiful tile!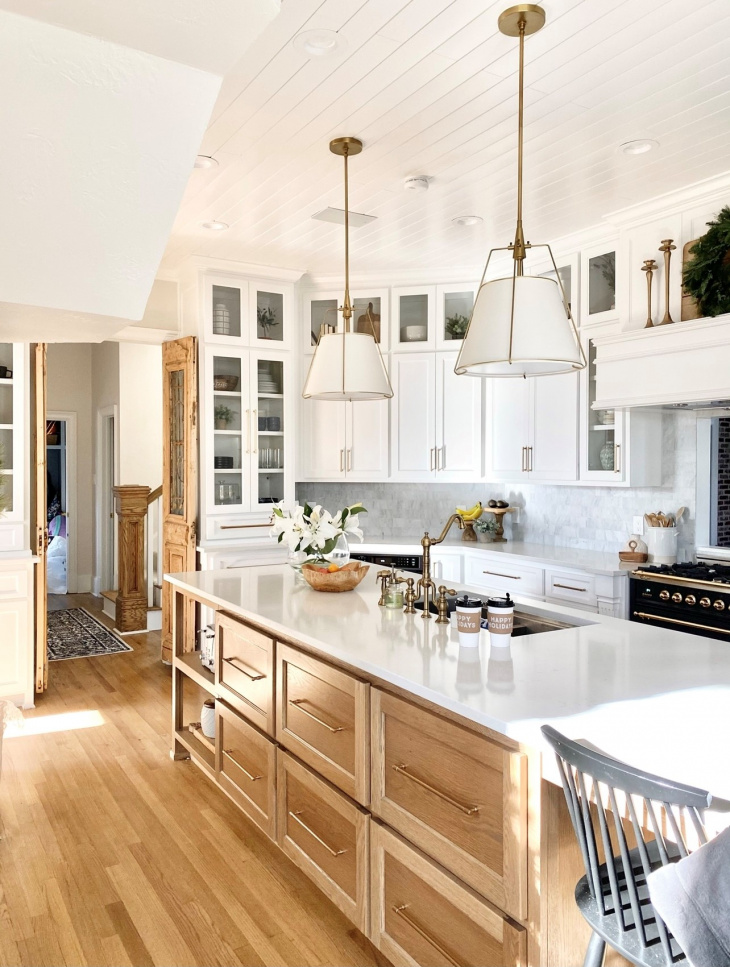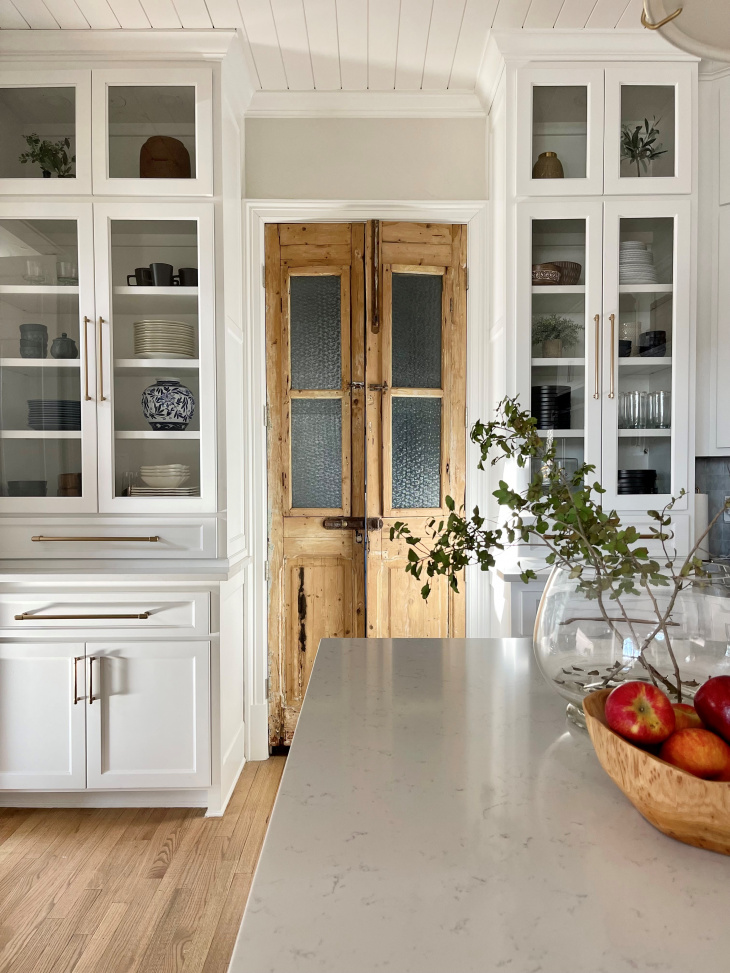 ---
Hope this was helpful! Make sure you're following along on Instagram @theramblingredhead for more house updates and decorating tutorials and inspo! Have a great week, friends!