HAPPY WEEKEND FRIENDS!
We've made it! The kids may have tried to take us down a couple of days this week but we PREVAILED. Congrats for staying alive.
This week kicks off Summer for us! Berkley's last day of school was today and Von's first week of Summer was this week. Lord help us all. All jokes aside, I'm really excited for Summer! I'm very ready for a much more relaxed schedule. Vivi is beyond pumped about school being done so her morning nap will no longer be disrupted due to toting her sister to school. We talked about it 😉
---
Things I've mentioned this week in IG stories
MAY GIVEAWAY:
As most of you know, every month I've started giving away items that I love and are currently using. This giveaway is simply just a thank you to all of you who take the time to engage on my page! All you have to do is "like" every photo on my feed in the month of May to be entered! That's it!
This community means more to me than you will ever know, again- thanks so much!!
– * Winner's choice of $100 Giftcard to either Amazon or Wayfair
-My fav hair products- Klorane Dry Shampoo
–Briogeo Rosarco Milk Leave-In Conditioning Spray
*I'll continue to add things throughout the month so keep checking in!
---
Outfits from Stories try-on this week: Amazon haul!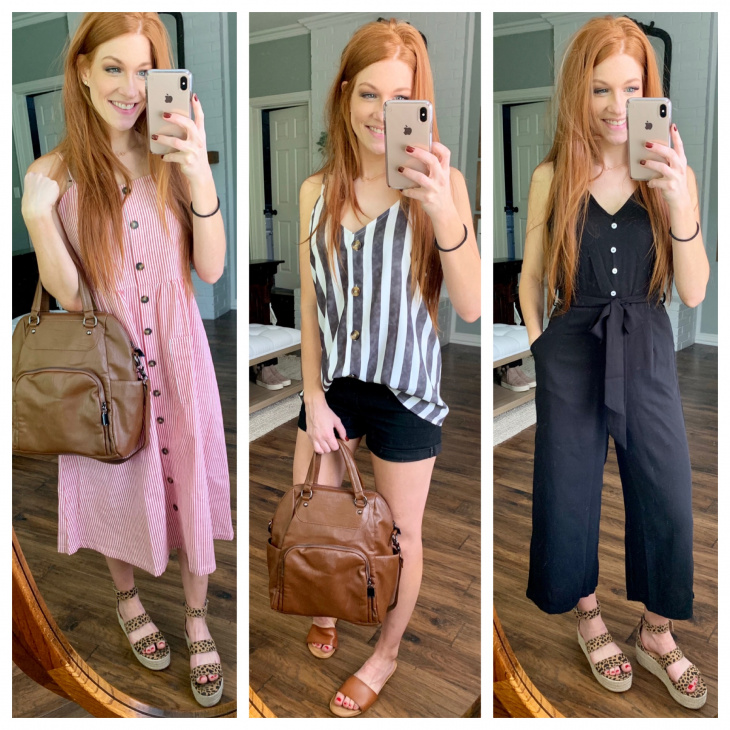 Leggings: The bomb and one of my best sellers. Comes in like 1,956 colors.
---
SALES
American Eagle: 60% off Clearance!!
American Eagle: All tees & tanks on SALE: starting at $9.99!
Currently Watching:
Dead To Me: Mike and I just started watching this show on Netflix and it is so so good! It is funny, suspenseful, and definitely binge-worthy. Christina Applegate stars in this lighthearted psychological thriller where she is trying to figure out who killed her husband in a hit and run, while forming a friendship with a funny lady who has secrets of her own.
You: Unfortunately, we had to stop watching because I am basically a twelve year old girl when it comes to watching uncomfortable "adult relations" scenes. It is definitely intriguing and one to watch if those scenes don't wig you out.  I know, I'm lame.
Currently Reading:
The Wife Between Us: One day I will read enough chapters to talk about this book more. Today is not that day. I am continuing to read this though!
---
Beauty:
These are my most asked about beauty items recently. If you have a specific request for other items, then please leave a comment on this blog post! Thanks!
Ardell Accents 001 Magnetic Lash
---
Summer outdoor fun/toys:
---
HOME DECOR: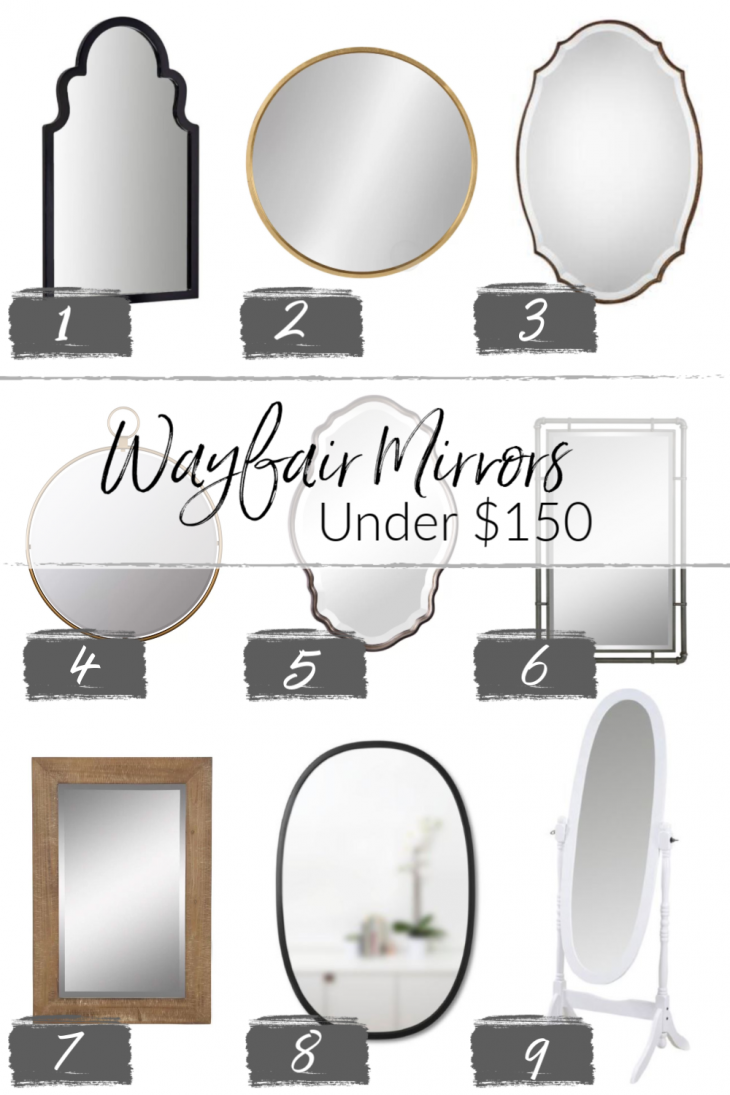 ---
My Favorite Sale Patio Finds!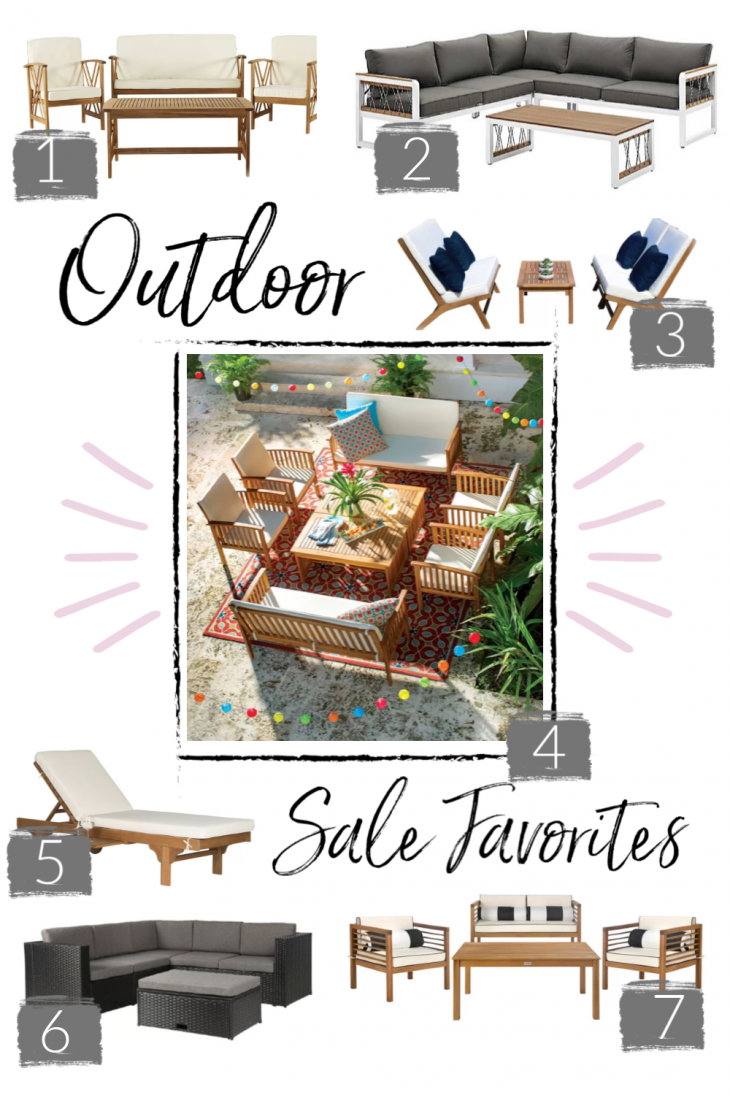 EDUCATIONAL TOOLS:
Below I've linked up some of our favorite products we use to learn various skills of math! Addition, subtraction, multiplication…it's all here!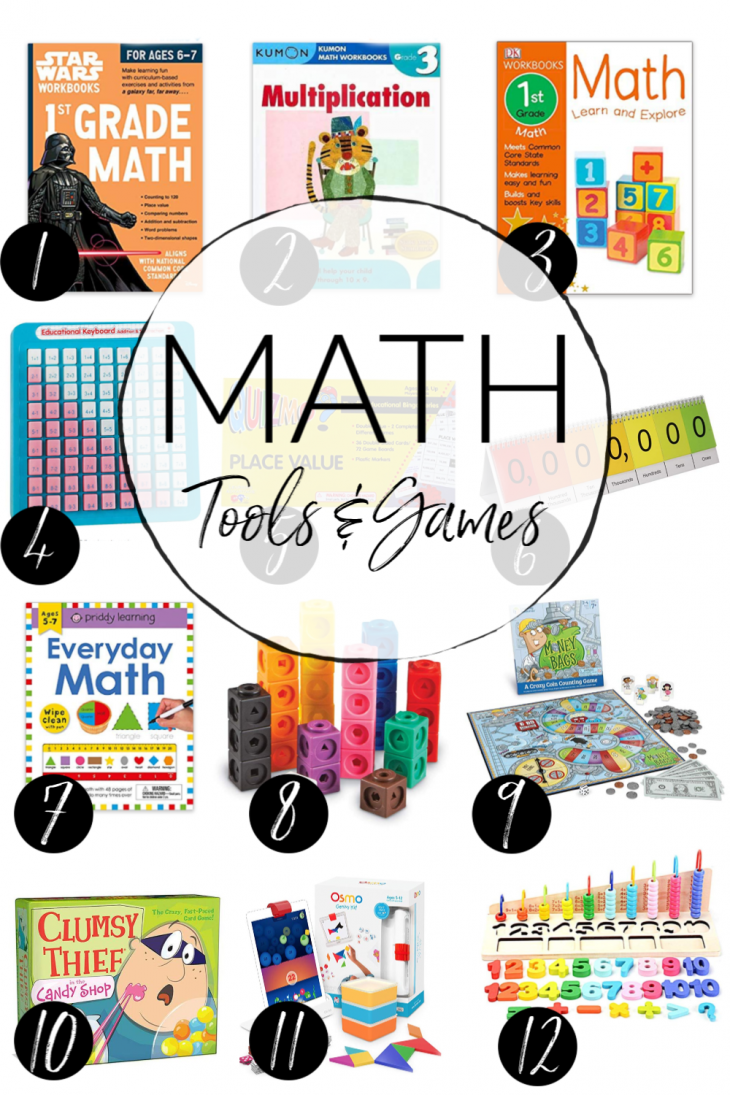 1.Star Wars Math Workbook ¦ 2. Multiplication Workbook ¦ 3. DK Math Workbook ¦ 4. Math Keyboard ¦ 5. QUIZMO Place Value Cards ¦ 6. Place Value Flip Board ¦ 7. Everyday Math ¦ 8. Learning Resources Mathlink Cubes¦ 9. Money Bags Coin Value Game¦ 10. Clumsy Thief Game¦ 11. Osmo Genius I-pad Game¦ 12. Wooden Abacus Toy Counting Beads
---
Personal Updates:
I feel like I already shared our personal update which is SUMMER! My overall Summer prayer is that my dear Berkley-bear keeps us out of the hospital. Girlfriend trips, falls, bangs, stubbs, runs into, get smacked by, and basically becomes victim to every thing in life. She is my sweet happy go lucky child that literally skips into everything. So, that's where I'm at mentally when thinking about Summer and all this time at home within the walls that continually sneak up on her.
Vivienne is about to be SEVEN MONTHS which is just sad and offensive.
Oh, and I'm going to start working out again, so be on the lookout of me falling off of our very dusty treadmill in stories.
… but for real though.