Happy Friday, y'all!
Lots of swimsuit sales going on that I thought were worth sharing! I am LOVING all of the one piece options this year that don't scream MOM BOD. I also threw in some new pool toy options for the littles…. currently watching my kiddos swim so I know how valuable those water toys can be, especially for us southern states that feel like the temperature of fire come August.
---
Weekend Sales!
My favorite New Balance Outlet is having a summer sale starting at $28!!!
Wayfair CLOSEOUT DEALS! These are items that they are trying to sell out because they are no longer carrying them after they are gone. I am a regular on this page!
Wayfair Deck Refresh Sale!! Up to 60% off!!
American Eagle ALL SHORTS UNDER $30!!! Y'all know that American Eagle has the best shorts! *in my opinion 😉
Francesca's Semi Annual Sale! 2 for $15 clearance jewelry! 2 for $25 Earrings! Plus many more sales!! This is where I've gotten a few of my layered necklaces, VERY affordable!
Old Navy-50% off Dresses and Jumpsuits!!
The Children's Place: 50-70% entire site! Awesome sale!
Kohls: SO MANY DEALS. Patio sales, Vacuums, clothes, shoes, kitchen accessories… all the things!
Macy's: I've linked their sale page! Don't forget the code: FRIEND for some major savings! SO many things on sale!
Walmart: Basically, it's all on sale! Patio, vacuums, furniture, appliances, clothes, shoes, your dog is for sale on that site I think.
World Market is 60% off indoor furniture (really good stuff! Definitely worth a look)
Gap is up to 50% off everything–Online Only!
Abercrombie–60-70% off ALL clearance! This sale my be never ending.
---
JUNE GIVEAWAY:
As most of you know, every month I've started giving away items that I love and are currently using. This giveaway is simply just a thank you to all of you who take the time to engage on my page! All you have to do is "like" every photo on my feed in the month of June to be entered! That's it! 
This community means more to me than you will ever know, again- thanks so much!!
GIVEAWAY ITEMS:
– $500 Gift card to Kirkland's!
Things I've mentioned this week in IG stories:
This Carseat Travel Bag was a lifesaver on my work trip this week!!
Baby Gate!! That Vivi gets put in when I have to pee. Thing is made of steel. Not really but the quality is amazing.
My Nespresso Pods! Knock-off Amazon pods we use!
House Shoes that I wore all over the cabin in Utah!
Travel Bag Set I don't travel without these bad-boys! Keeps my luggage so organized!
Bow Headband Set from Amazon!
Rub on self tanner and hand mitt
The only sunscreen and insect repellent that does not break Von out!
Motivational Water Bottle with times
Kids Clean Ingredients Hair Detangler
---
Beauty
Current Fav Body Butter! Once you smell it you'll never want to smell anything else again!!
Rub on self tanner and hand mitt
My shampoo and conditioner! I've used this for a couple of years, Mike's mom is a hair stylist and she got me hooked on this product! The smell is so addicting!
Spray Tanning system and Solution I use. The solution looks like a massive bottle (it is) but it lasts me over a year. Refrigerate it!
Dry Shampoo: I use this even when my hair is clean just to give it more volume! It's seriously magic. Once you use it you'll never switch, for real.
---
Summer outdoor fun/toys
My exact Slackline is back in stock!
Little Tykes Slide for the pool!
Best water balloons ever! – Self filling!
We've had these water slides forever and love them!
---
Currently Watching
Handmaid's Tale: Mike and I are currently watching season 3! It's definitely intense, binge worthy, and a little weird.
Secret Life of Pets 2: Mike took the kids to see this movie when I was at my work conference this week in Utah. The kids really enjoyed it and Mike said it was entertaining.
---
Educational Workbooks! We have all of these, you can't go wrong with any of these 🙂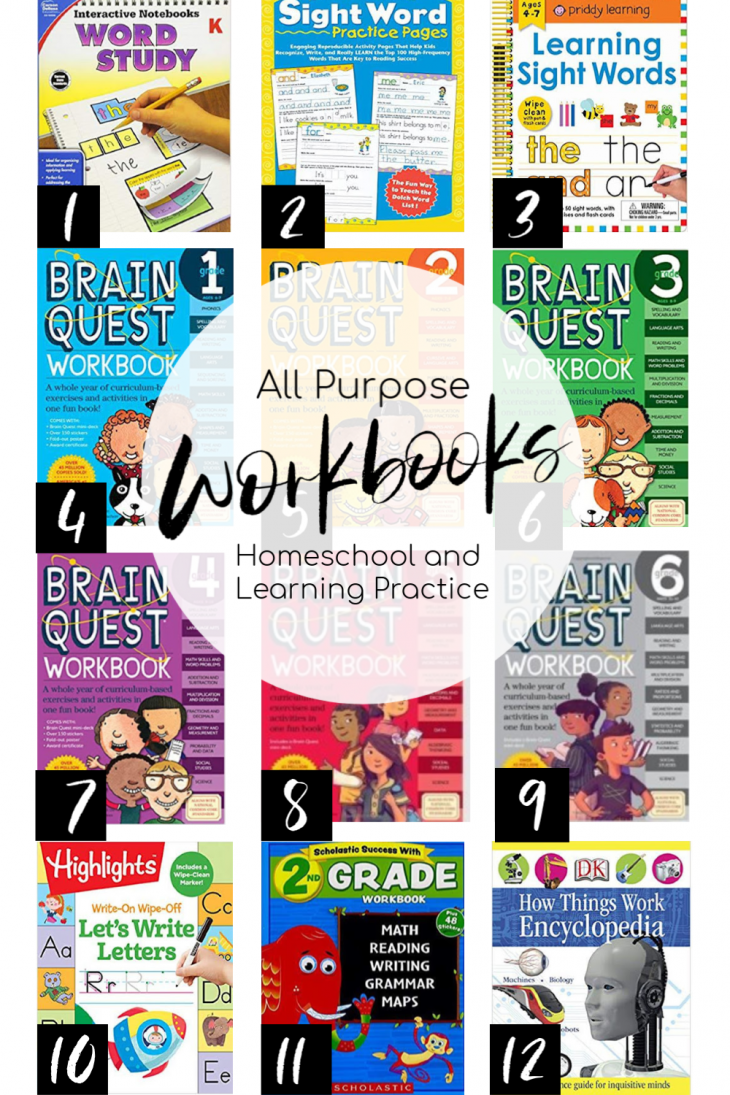 Word Study / 2. Sight Words / 3. Learning Sight Words / 4. Brain Quest 1 / 5. Brain Quest 2 / 6. Brain Quest 3 / 7. Brain Quest 4 / 8. Brain Quest 5 / 9. Brain Quest 6 / 10. Lets Write Letters / 11. 2nd Grade Workbook / 12. How Things Work Encyclopedia
---