Happy Quarantining!
I know we are all going a little crazy now at this point. Personally, I feel like we have to change up our "Work at Home" schedule pretty much weekly at this point. I know I've said this so many times but I will forever be grateful for good childcare even more so than I was before! While I really am enjoying the constant family time, especially the time with Mike, good child care is such a blessing that I miss so so much. In case you forgot and need a good reminder, this is temporary! God is in control 🙂
I haven't put together a weekly round up in a while, so here are some of the top requested or most popular items I discussed recently. Of course, most being stay at home related!
---
Sales:
American Eagle – More shopping sale, usually I don't get too excited buy the "spend x amount get x amount off" but this one is pretty good! It's basically 50% off and definitely worth a look! Use code: SOMUCHMORE
Aerie – 40-60% off the Aerie Collection
Old Navy – Extra 20% off with Code: SWEET
Gap – Up to 75% off! 50% off Markdowns with Code: PERK + Extra 20% off your purchase with Code: MORE
Abercrombie & Fitch – All clearance up to 70% off!
Francescas – 30% off Full Price Items… I like this store for accessories!
Sephora – This isn't a sale but they are doing this really cool thing on their site right now that helps you match your age, type of skin and skin needs to certain Skincare! Thought it was something some of y'all may be interested in, looks fun!
Target – Save up to 25% on patio items! Since I think we are all outside more these days!
World Market – 40% off Outdoor Sale!
Adidas – 30% OFF SITEWIDE! Use Code: APRIL
RUGSUSA – Spring Black Friday! up to 75% off!
---
Current Favorite Rugs!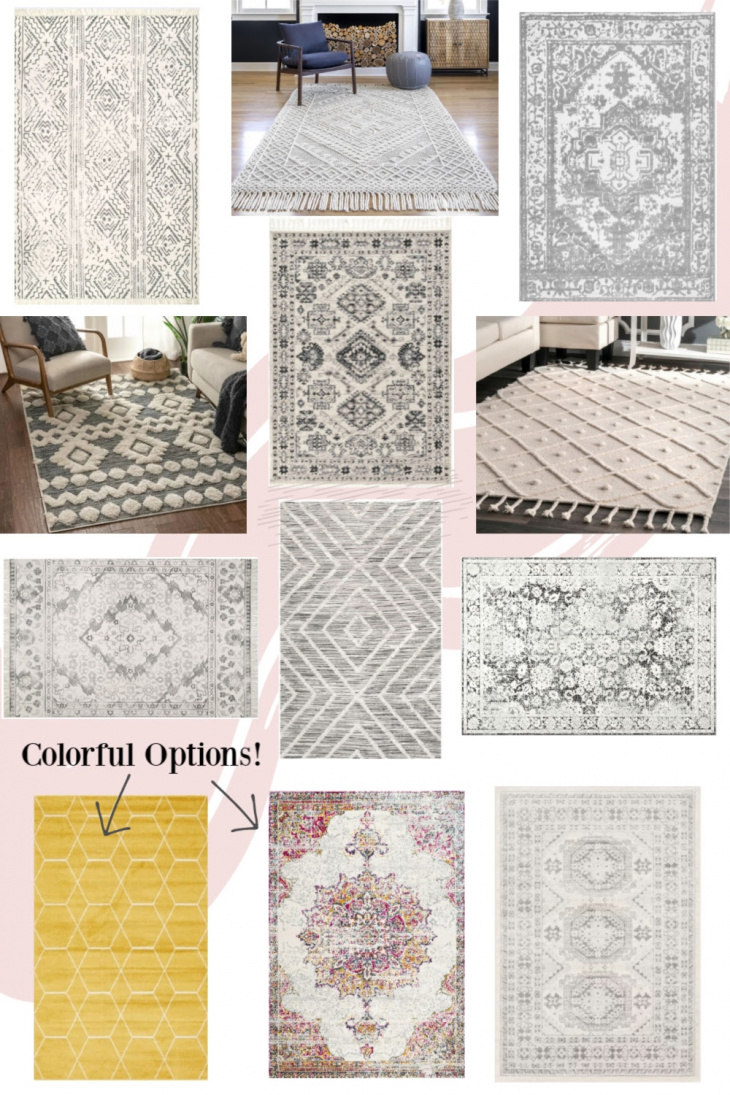 Tribal Rug | Greek Rug with Tassels | Gray Medallion Rug | Moroccan Flatweave Rug | Persian Braided Tassel Rug | Off White Dot Rug | Withered Gray Rug | Diamond texture Rug | Ivory Floral Rug | Yellow Geometric Rug | Sunny Wildflower Rug | Oriental Rug |
---
New Blog post , for those who missed it this week:
Most Recommended Baby Items for 2020. Recommended by y'all! Thank you for helping me and my pregnant sister in law out! I appreciate your responses so much, you definitely came through!
---
Mentioned in Stories:
MineTan Coconut Self Tanner This was my top pick after experimenting with self tanners this month! EVERYTHING turns me orange, but this brand did not! If you turn orange easily, I'd tell you to give this a shot! I have tried the the Moroccan, Violet, and coconut. I said in my stories yesterday that I hadn't tried the coconut someone DM'd me and said that Coconut was the original type that I had tried a year ago from a FabFitFun box and I loved it! My memory is GARBAGE.
St. Topez Self Tanner I deemed this brand my second choice but honestly I'd say its just as good as Mine Tan! Fair warning- it goes on green! Don't be scared, the coloring turned out BEAUTIFUL! And obviously not green.
Loving Tan I gave this third place because while it definitely wasn't orange, it pulled a little red for me. I looked like I had a little bit of a sun burn lol. But it isn't orange!
Tarte Eyelashes Linking these again since I got many DMs asking me to link them multiple times! Use code: 15OFF for 15% off your Tarte order any time, all the time! 🙂
Magic Milk Straws from Amazon – These things are so delicious! My kids hate milk and they will suck down a whole glass in 5 minutes!
---
Amazon Stay At Home Gear!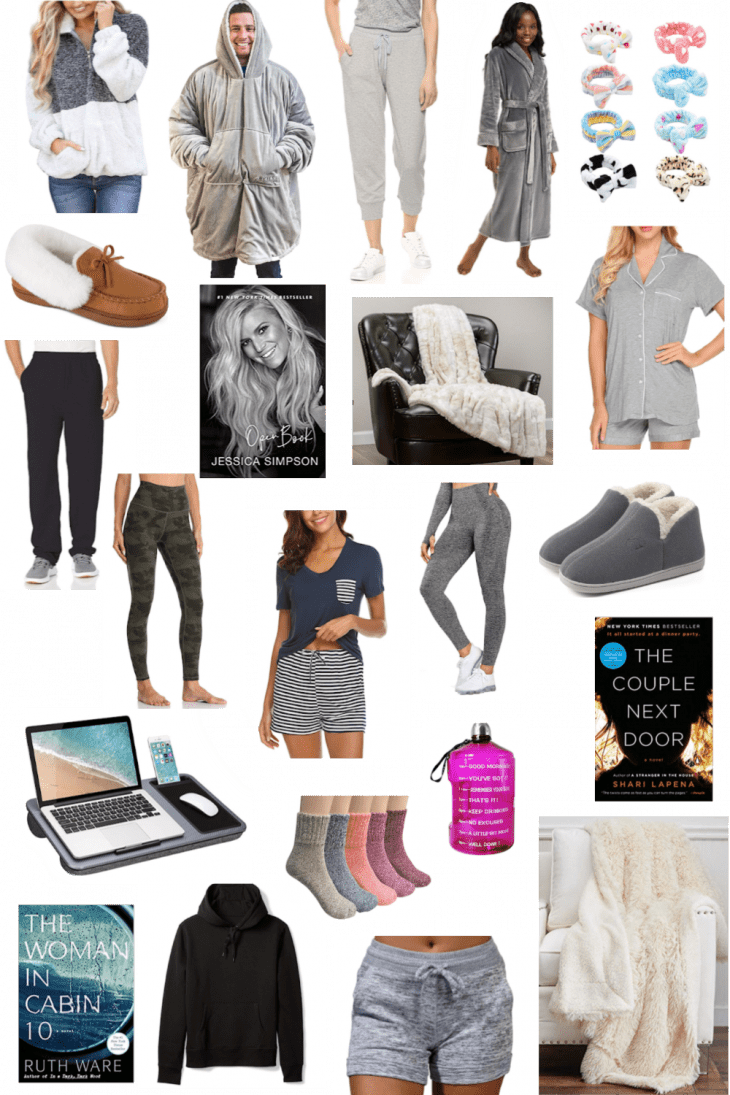 All of these products can be found HERE in my Amazon "Staying at Home" List!
---
Self Care items I'd recommend to anyone!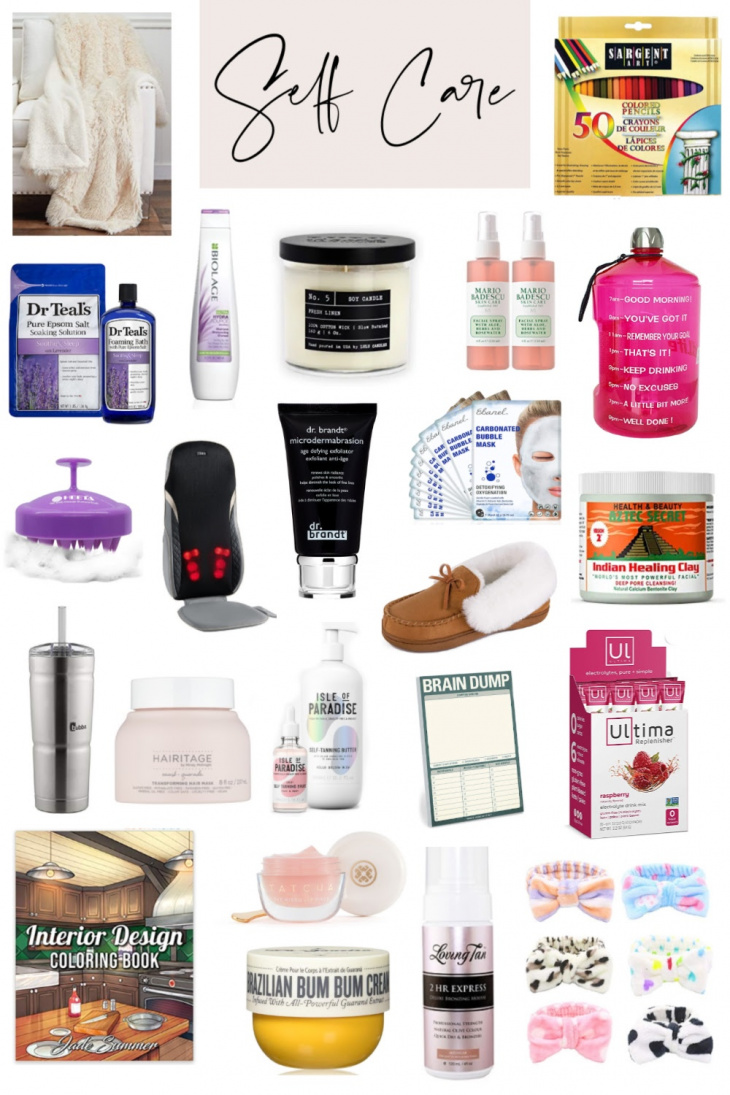 My favorite blanket | Colored Pencils | Dr. Teals Soak | Biolage Shampoo (buy 1 get one 50% off) | Candles | Rose Water Toner | My water bottle | Scalp Massager | My Back Massager | Dr. Brandt Microdermabrasion | Bubble Masks | My House Shoes | Indian Healing Clay | Bubba Cup | Hairitage by Mindy Hair Mask | Isle of Paradise Set | Brain Dump Notepad | My Electrolyte Powder | Interior Design Coloring Book | Tatcha Lip Mask | Bum Bum Cream | Loving Tan Mousse | Hair Bands |
---
A New Recipe to Try!
This is my favorite recipe of ALL TIME. Y'all…. it's so so SO good and always a crowd favorite! I usually add whatever pasta I have on hand, elbows, spirals, whateva!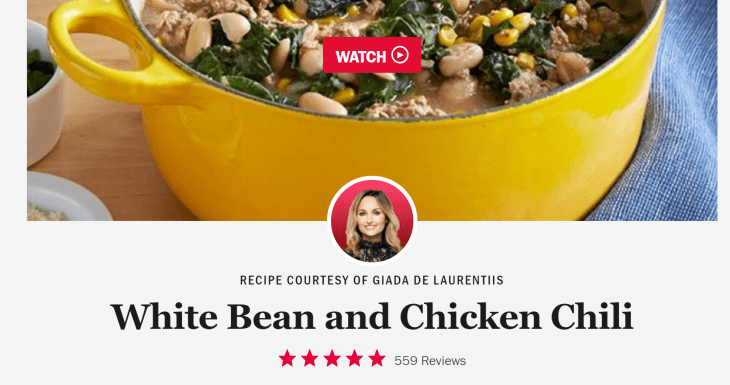 Ingredients:
2 tablespoons olive oil
1 large onion, chopped
4 garlic cloves, minced
2 pounds ground chicken
1 teaspoon salt, plus more for seasoning
2 tablespoons ground cumin
1 tablespoon fennel seeds
1 tablespoon dried oregano
2 teaspoons chili powder
3 tablespoons flour
2 (15-ounce cans) cannellini or other white beans, rinsed and drained
1 bunch (about 1 pound) Swiss chard, stems removed, leaves chopped into 1-inch pieces
11/2 cups frozen corn, thawed
4 cups low-sodium chicken stock
1/4 teaspoon crushed red pepper flakes
Freshly ground black pepper for seasoning
1/2 cup grated Parmesan cheese
1/4 cup chopped fresh flat-leaf parsley
Directions:
In a large heavy-bottomed saucepan or Dutch oven, heat the oil over medium-high heat. Add the onion and cook until translucent, about 5 minutes. Add the garlic and cook for 30 seconds. Add the ground chicken, 1 teaspoon salt, cumin, fennel seeds, oregano, and chili powder. Cook, stirring frequently, until the chicken is cooked through, about 8 minutes. Stir the flour into the chicken mixture. Add the beans, Swiss chard, corn, and chicken stock. Bring the mixture to a simmer, scraping up the brown bits that cling to the bottom of the pan with a wooden spoon. Simmer for 55-60 minutes until the liquid has reduced by about half and the chili has thickened. Add the red pepper flakes and simmer for another 10 minutes. Season with salt and pepper, to taste.
---
Another small spaghetti tip – If I want to spice up my spaghetti, I will add cream cheese! It makes it nice and creamy! I highly recommend!
---
Stay safe out there, y'all! I am praying hard for not only our World but this community. This is temporary. 🙂 God bless!