Happy Friday! Hope y'all had a great week!
Diving right in to the most requested items this week, we'll start with the seamless hair ties by Gimme Beauty! You can click through this link or use code REDHEAD50 for 50% off your hair tie purchase. The hair ties do not crease my hair which is honestly the biggest reason I use them as well as just overall comfort. Tip: If the hair ties stretch out you can toss them in the washing machine or just squeeze water though them while in the shower and let air dry, they'll go back to original shape!
---
These are some products from Tarte that I have been loving! If I had to choose just one mascara I'd choose Maneater as the best! The wand is scary but it's actually so great! I separates the lashes so well.
Y'all also know from my stories that I am obsessed with the H2O gloss in shade Villa… it' s my daily go-to for a subtle lip!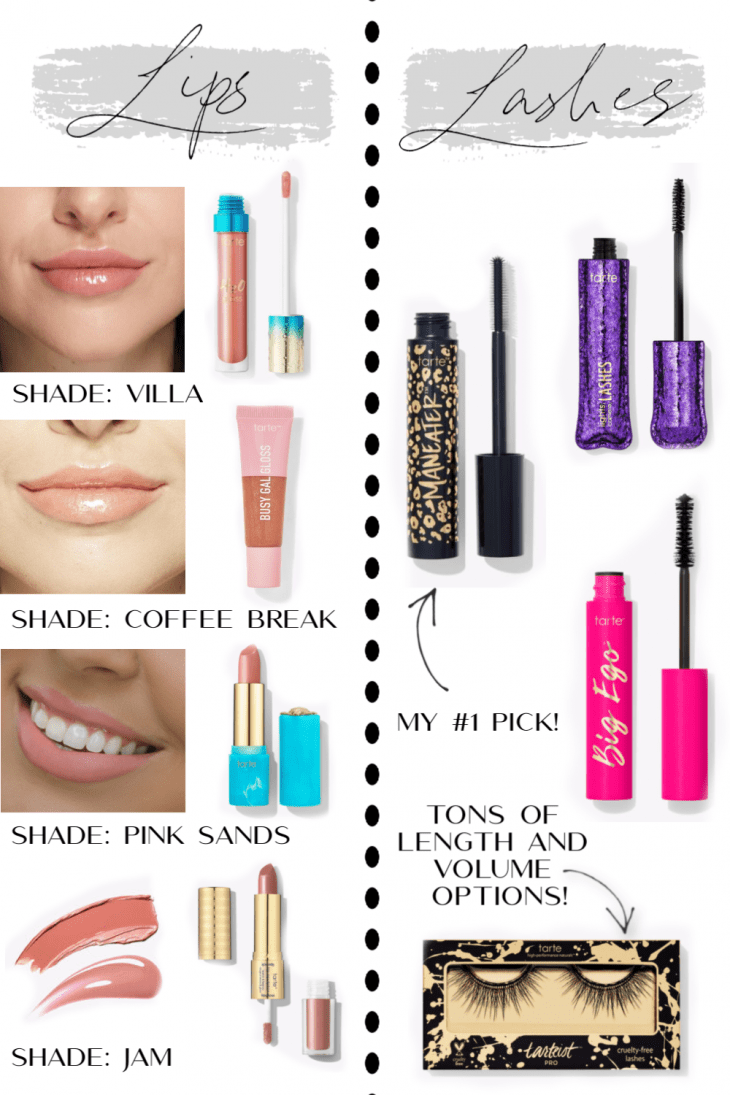 Villa Lip Gloss | Coffee Break Lip Gloss | Pink Sands Lipstick | Jam Lip Duo | Lights Camera Lashes Mascara | Maneater Mascara| Big Ego Mascara | Tarteist Lashes |
---
Listed below are my favorite skin care products. I started using Tatcha when I heard so many people on YouTube raving about it! QVC had a Tatcha bundle on a flash sale and the rest is history. I've been using this line for over six months and it is so so good, worth the hype, in my opinion! Tatcha has no clue who I am so I have no discount code to offer you but all of these products are linked through QVC (best price currently) and codes WELCOME or HELLO10 (sometimes works for second time purchase) will get $10 off of your first QVC purchase. (If you've bought before-use a new email!)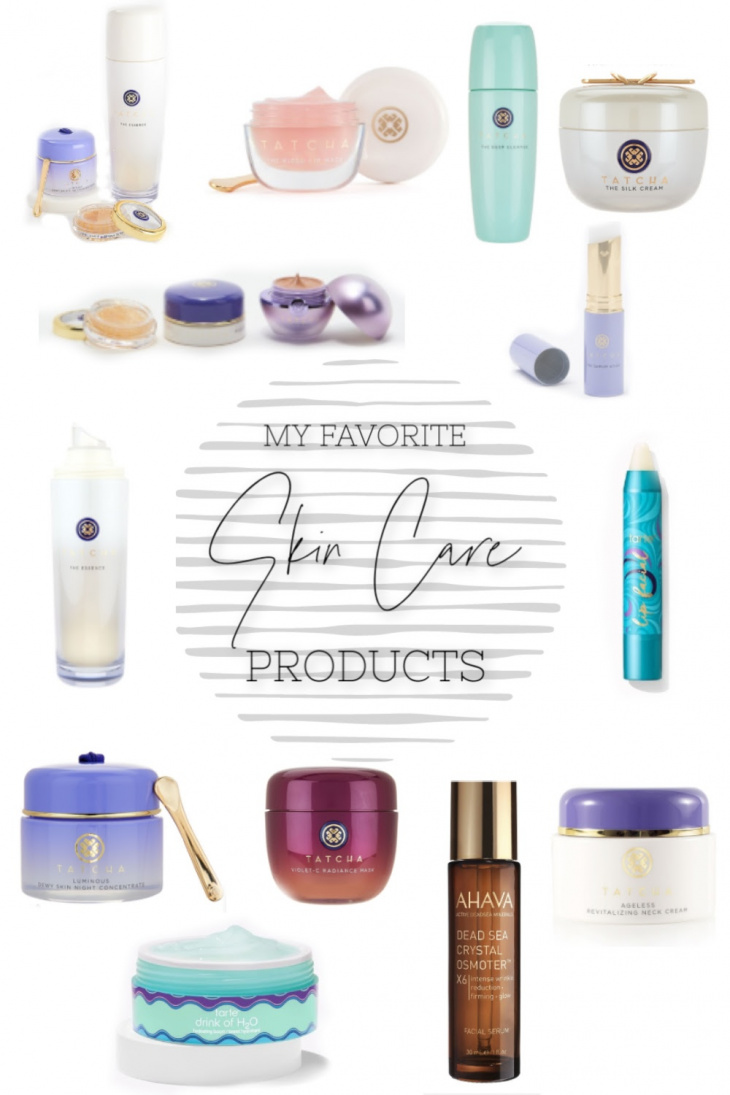 Tatcha Overnight Skincare Trio | Tatcha Kissu Lip Mask | Tatcha The Deep Cleanse | Tatcha The Silk Cream | Tatcha Bright Eye & Lip Collection | Tatcha Serum Stick | Tatcha The Essence Skin Softener | Tarte Lip Scrub | Tatcha Dewy Skin Concentrate | Tatcha Violet C Mask | Tatcha Neck Cream | Tarte Drink of H2O Moisturizer | AHAVA Dead Sea Face Serum |
---
Berkley's Tea Party Decorations!
We had such a fun time spoiling those little girls last weekend! Every time I have a smaller birthday party (she invited 4 friends) I remember how awesome they are. Smaller is better! We definitely got more one on one time with Berkley and her friends as well was able to spend a little more on fun things like girly party favors, real teacups and of course DECOR! In case any other #girlmoms are needing a quick and easy birthday party idea- all things are linked through Amazon. A lot of this stuff would make for great baby shower or bridal shower decor!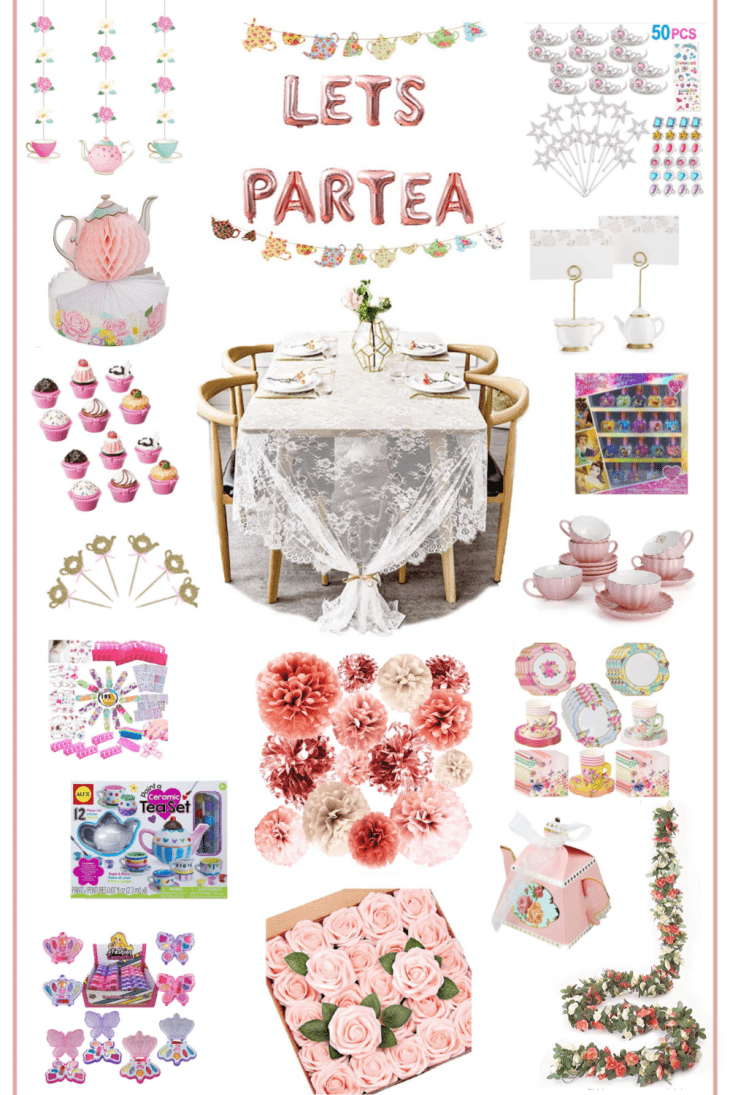 All of these decorations are linked up on my Amazon Tea Party Storefront!
---
Teach 'Em Tuesday!
Last week I showed some fun sight words games and learning to read tools for Teach 'Em Tuesday. I think it was overdue because y'all messaged me like crazy over these, so glad y'all are loving the games and Bob Books! I only show games and activities that my own kids love so seeing y'all share your own kiddos playing these games in your own stories makes me so happy!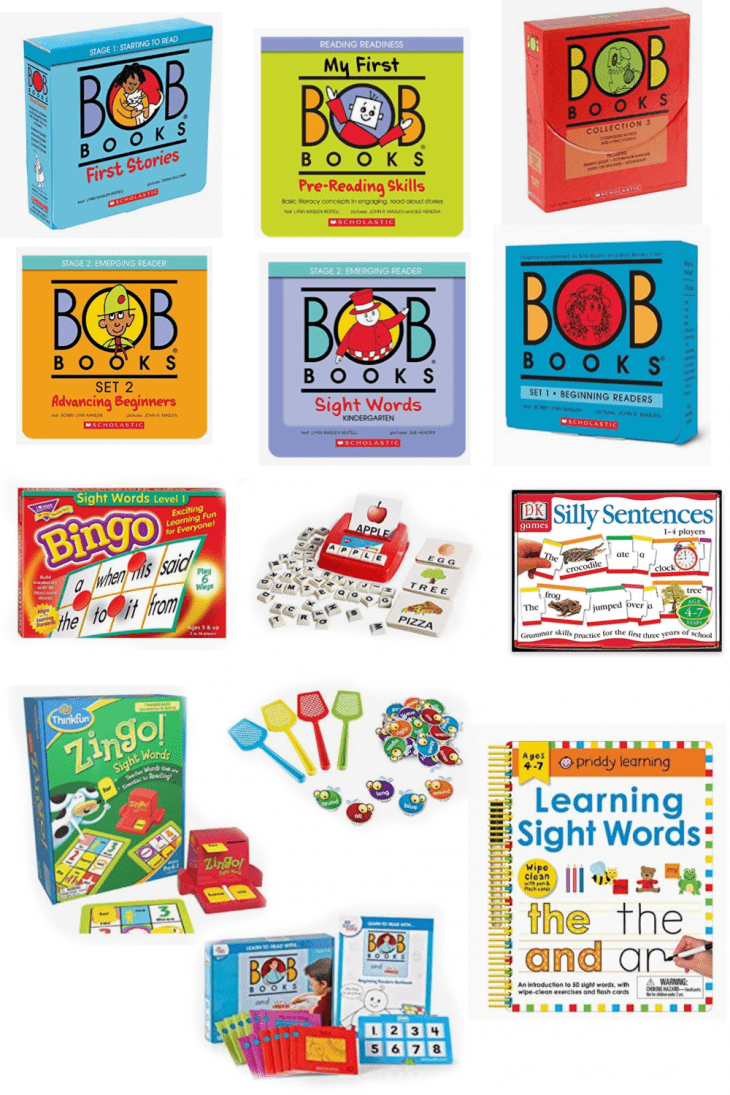 You can find all of these Products on my Amazon Educational Games/ Flash Cards Storefront!
---
Jenn's Journal
This right here is a new segment to my newsletters! Something that I've always wanted to do but wasn't sure how to go about it, should I make these random posts blog posts or just tie it into my weekly thread? I just figure that the least amount of emails the easier for y'all so from here on out at the end of my roundup emails I'll have a blurb at the bottom called Jenn's Journal.
Jenn's Journal will be extremely random topics or thoughts that I have on my mind or just life updates for what's going on with us in the Todryk household for those who care to know 🙂
Let's talk about the TV show… while I still can't give many, hardly any, details, just know that it is still 100% happening! We just got some crazy awesome news that in due time y'all will know too! While it's hard to not talk about this with y'all in "real time" I understand that a major network (HGTV) is trying to maintain what is getting out and what is being said before they announce it themselves, and we are not a small group. I'm also the first person to get a show after having an established platform, so this is new territory for the network.
I'll continue to push the boundaries when it comes to showing things in my stories (showing y'all behind the scenes while filming etc.) because that's a huge part of my life and what I was doing before filming a TV show! We will be starting up filming again late next month, so be ready for that! While I can't give an air date just yet, know that I am trying to get news out ASAP and as soon as I get the OK to share, y'all will be hearing about it weekly, probably to the point where it's annoying!
This has been a crazy process. A crazy and very long process! I am beyond ready to shout all news from my personal rooftop so we can all be in on things together… it will make it even more exciting! Summer 2020 will be good, that's all I'm sayin'.
SOON! Thanks so much for caring and wanting to support us!