It's Black Friday season! Anyone doing #donebydecember with me?! If you missed in stories, my goal is to be DONE buying Christmas gifts by December 1! I almost met this deadline last year and even just coming close to it made the holidays SO much less stressful! I felt like I truly got to enjoy the month of December and wrapping presents at a manageable pace.
With all of this being said, I am shopping right alongside y'all this week! Hopefully this post helps you knock out your gift list quickly and more efficiently! I will be updating the sales daily as they are always changing by the hour. HAPPY CHRISTMAS SHOPPING!
Wishing you and your family the merriest Christmas, friends! This community is one of the biggest blessings in my life, truly. I appreciate your continued support throughout the years. I am so grateful for you and how you continue to make my little corner of the internet one of the most joyful corners there is! 😊 Just know that I pray for this group continually, I hope God blesses you and your loved ones over this holiday season. I went deep there for a moment but felt compelled. Love y'all so so much!
---
ARMOR MERCH CYBER MONDAY DEAL – FREE BAG OF COFFEE WITH A $100 PURCHASE!
---
Click for my Amazon Christmas GIFT GUIDE!
---
SALES:
Abercrombie Clearance Sale + 25% off Everything for Cyber Monday
Aerie 50% off sweaters, Bralettes, and accessories! Plus $29 Crossover Flare Leggings & Sherpa Sweatshirt! 
Altar'd State BOGO FREE sweaters
Altar'd State BOGO 50% off dresses + Rompers
American Eagle 40% off Jeans, Joggers, and Cargos + 40-50% off Everything Else!
Best Buy Cyber Monday Savings Event
Converse 50% off Almost Everything with code: CYBERWEEK
Dicks Sporting Goods: Up to 50% off
Dr. Martens 25% off Select Styles with Code: DMCYBER25
DSW get 35% off with code: CYBERDEAL + Extra 10% off added in cart!
Francesca's 60% off Clothing & Jewelry + Extra 50% off Clearance!
Gap 50% off Sitewide + 60% off Really Big Deals!
Good American 40% off Everything with Code: BF40
Glossier – 25% off Everything or 30% off Orders over $100
H&M 30% off Sitewide or 40% off if you are a rewards member!
H&M Kids 30% off Sitewide or 40% off if you are a rewards member! 
JCPenney Jewelry up to 75% off!
Kendra Scott 40% off fashion jewelry
Kendra Scott 25% off fine jewelry
Kohl's Cyber Monday Deals + Take an Extra 20% off!
Levi's 40% off + Up to 60% off Select Styles 
Lulu's Save up to 90% off Sale items! Take an Extra 40% off with Code: CMSALE
Nike Up to 60% off Cyber Monday Sales
Nordstrom Rack Cyber Monday Deals up to 70% off!
QVC Cyber Week Deals + Free shipping
Rothy's: Up to 30% off Everything!
RUGSUSA 25% off EVERYTHING with Code: 25OFF
Ulta Beauty Cyber Monday Deals Up to 50% off!
Urban Outfitters Extra 40% off your Purchase!
Walmart TONS of Cyber Monday Deals!
Wayfair up to 80% off Cyber Monday Deals!
---
MY AMAZON LISTS:
Click HERE for MY Amazon outfits
Click HERE for all of my Amazon Gift Guides!
Click HERE for my favorite fashion items
Click HERE for Fan Favorite Finds
Click HERE for my top beauty picks
Click HERE for home decor items
Click HERE for Von's favorite books
Click HERE for my favorite organization items
Click HERE for my fave Jewelry
Click HERE for fun Office Stuff
---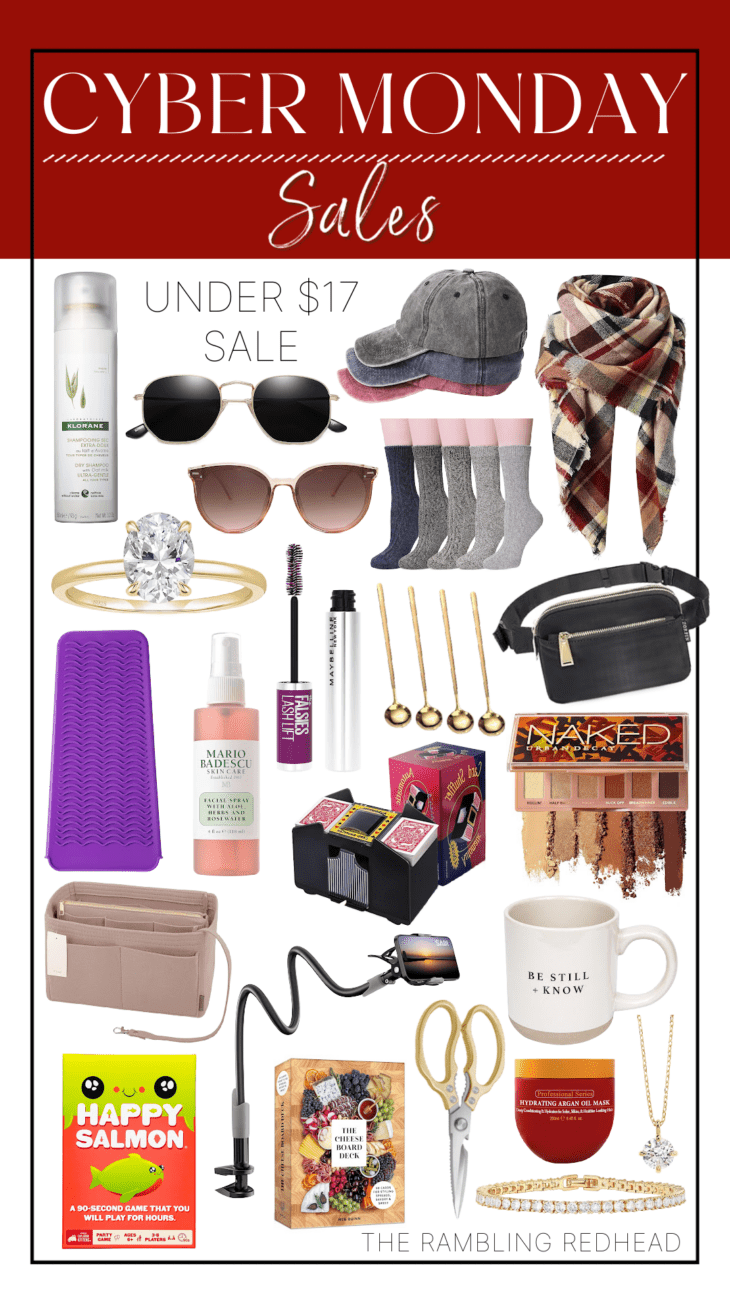 | Klorane Dry Shampoo | Gold Rimmed Sunnies | Brown Sunnies | Baseball Hats | Socks | Scarf | My fake engagement ring! |  Silicone Heat Mat | Rose Water Spray | Mascara | Gold Stir Spoons | Belt Bag | Automatic Shuffler | Travel Naked Palette | Medium Slim Purse Organizer | Happy Salmon Game | Bendy Phone Stand | The Cheese Board Deck | Kitchen Scissors | Mug | Hair Mask | Tennis Bracelet | Pendant Necklace |
---
| Crossover Leggings (no pocket, tons of colors) | High Waisted Leggings (tons of colors)  |
---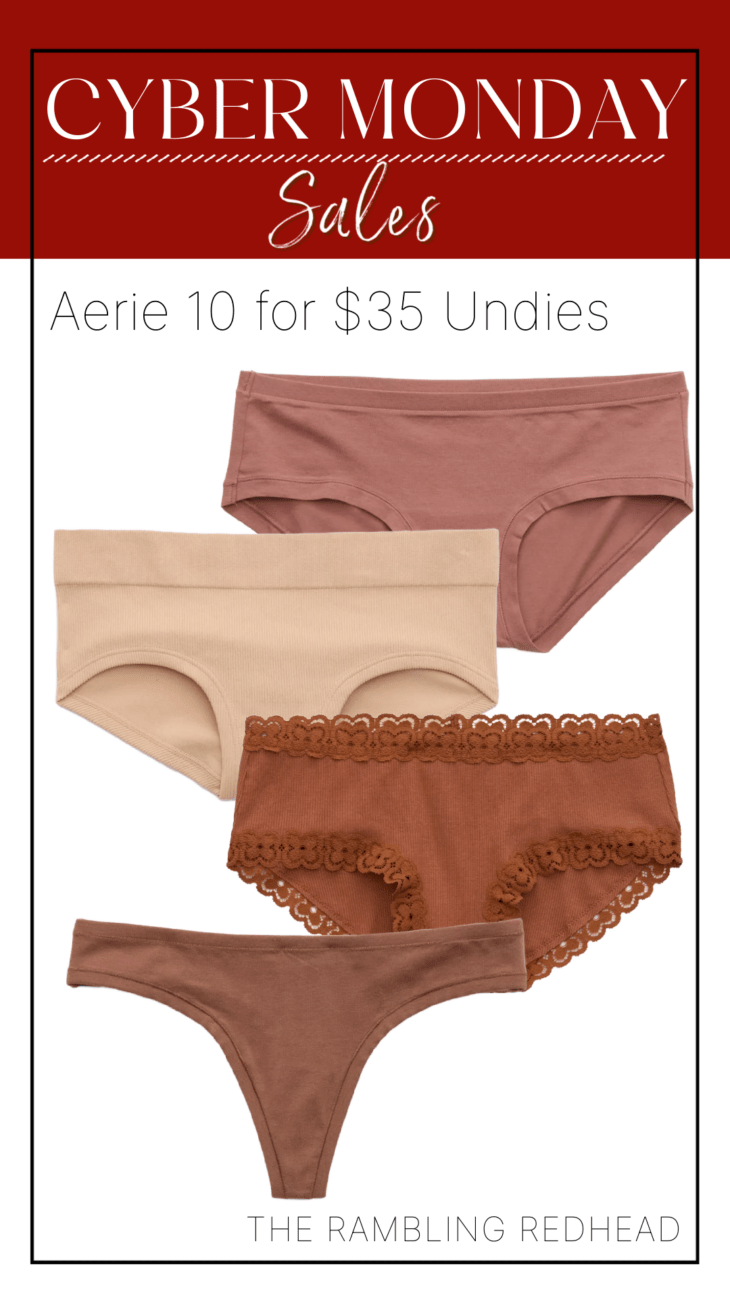 | 10 for $35 Undies! Thongs, Boybriefs, Bikinis, etc. |
---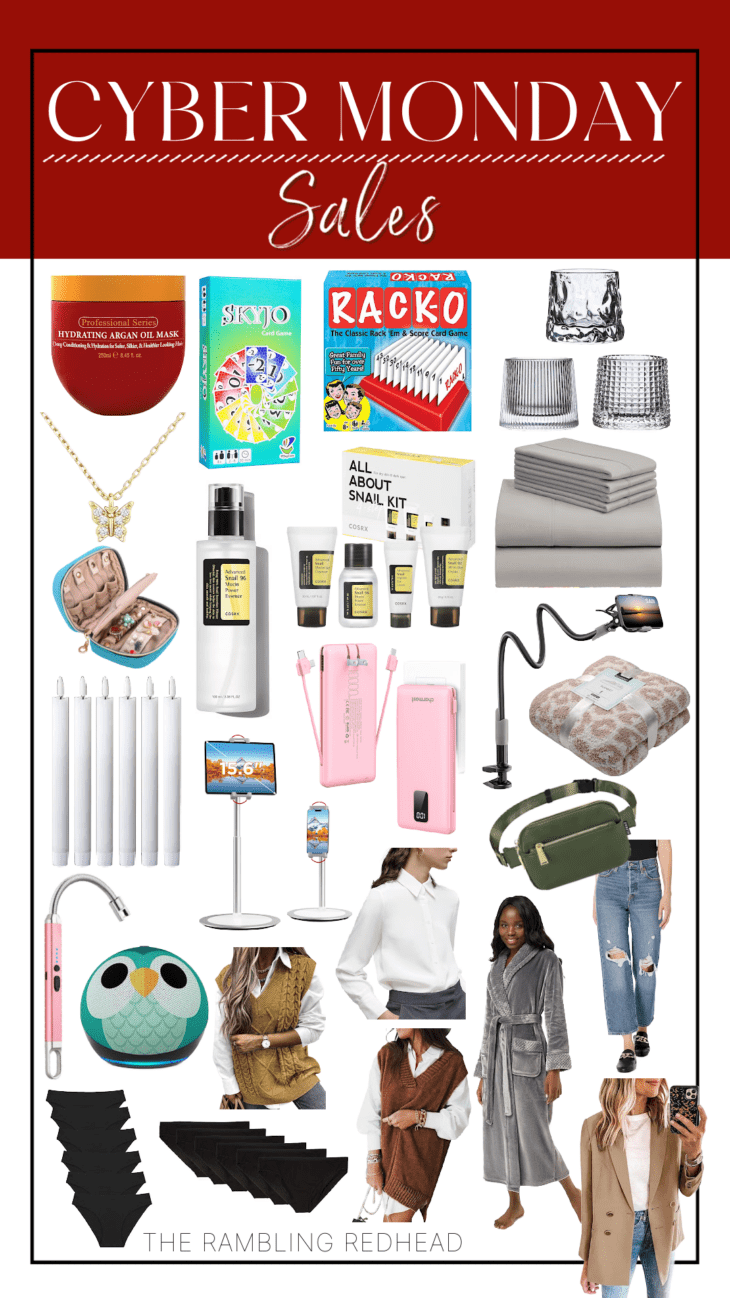 | Hair Mask | Skyjo | Racko | Whiskey Glasses | Butterfly Necklace | Jewelry Holder | Snail Mucin Essence | Snail Mucin Starter Gift Set | Sheets | Candles | Phone Stand | Portable Charger | Gooseneck Phone Stand | Fuzzy Blanket | Rechargeable Lighter | Echo Dot Kids | Cable Knit Vest | White Button Down Top | Robe | Faux Leather Belt Bag | Levi Jeans | Seamless Undies | Cotton Undies | Rust Vest | Blazer |
---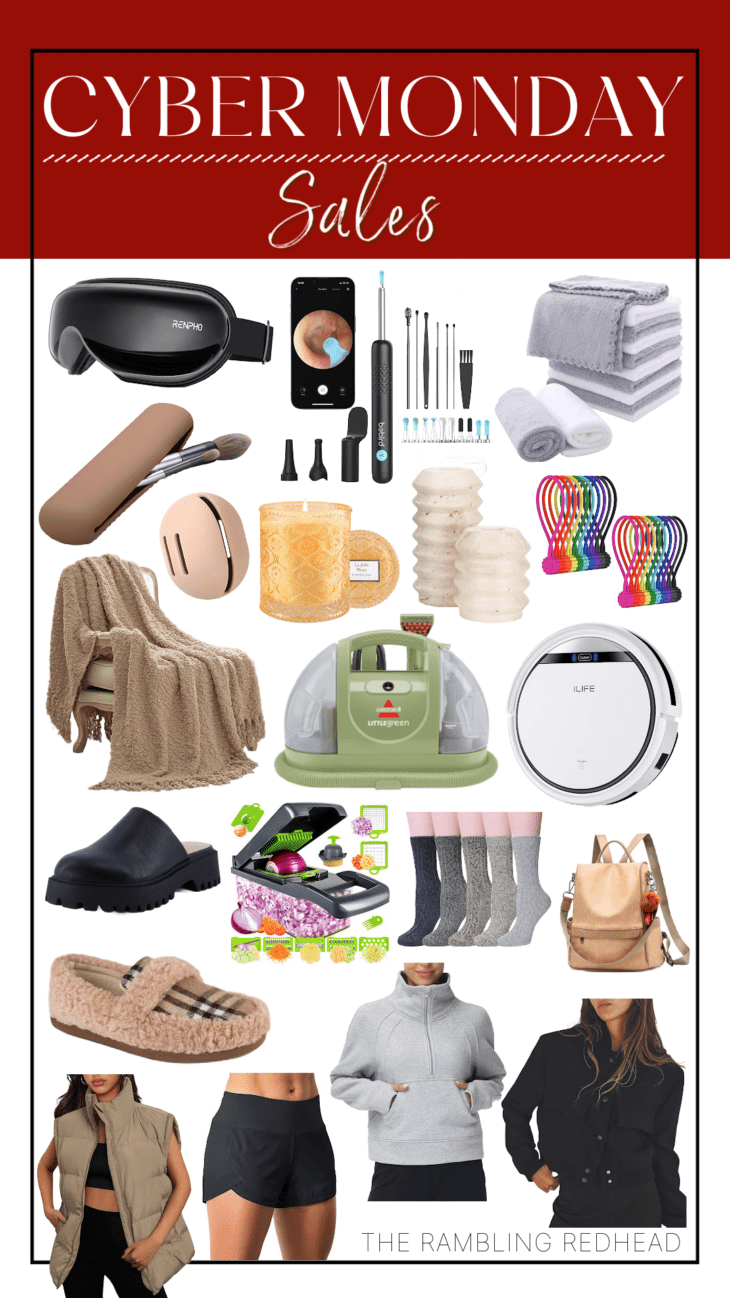 | Eye Massager | Ear Cleaner | Microfiber Face Cloths | Brush Holder | Sponge Holder | Pumpkin Candle | Stone Candlesticks | Magnetic Twist Ties | Blanket | Little Green | Robot Vacuum | Lug Mules | Vegetable Chopper | Socks | Backpack | Tartan House Shoes | Puffer Vest | Active Shorts | Grey Pullover | Black Cropped Bomber Jacket |
---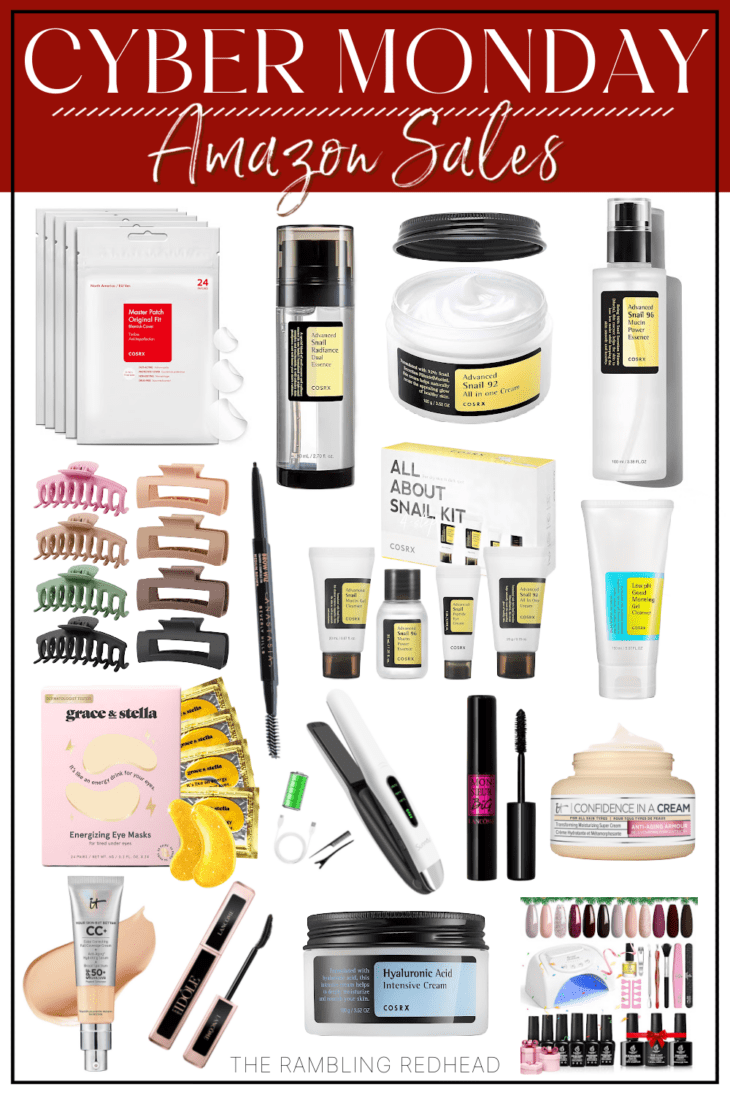 | CosRx Pimple Patches | Snail Mucin Dual Essence | Snail Mucin All in One Cream | Snail Mucin Power Essence | Hair Clips | Anastasia Beverly Hills Brow Pencil | Snail Mucin Gift Set | CosRx Low Ph Cleanser | Energizing Eye Masks | Wireless Straightener | Lacome Monsieur Big Mascara | It Cosmetics Face Cream | It cosmetics CC Cream | Lancome Idole Mascara | Hyaluronic Acid Intensive Cream | Beetles Gel Nail Polish |
---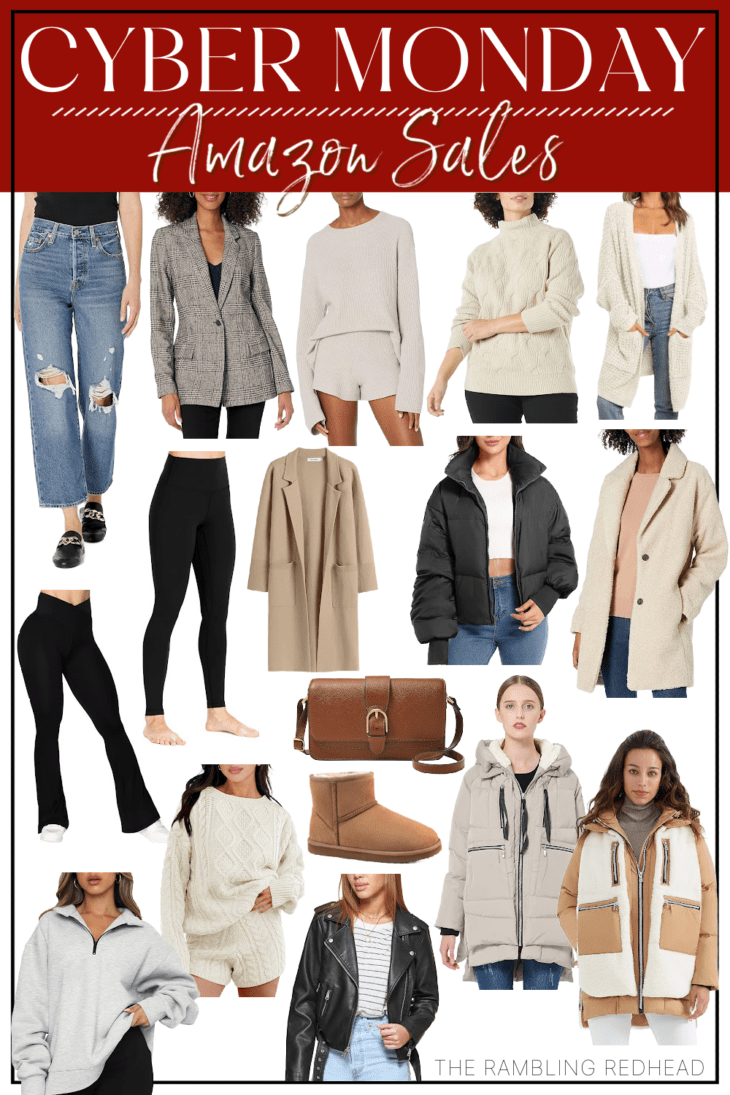 | Levi's Straight Ankle Jeans | Plaid Blazer | Pullover Sweater | Cable Knit Sweater | Long Cardigan | Crossover Flare Leggings | Black Leggings | Cardigan Blazer | Puffer Coat | Teddy Coat | Grey Pullover | Cable Knit 2 Piece Set | Fossil Purse | Cozy Boot | Levi's Faux Leathers Jacket | Thick Down Coat | Sherpa Thick Coat |
---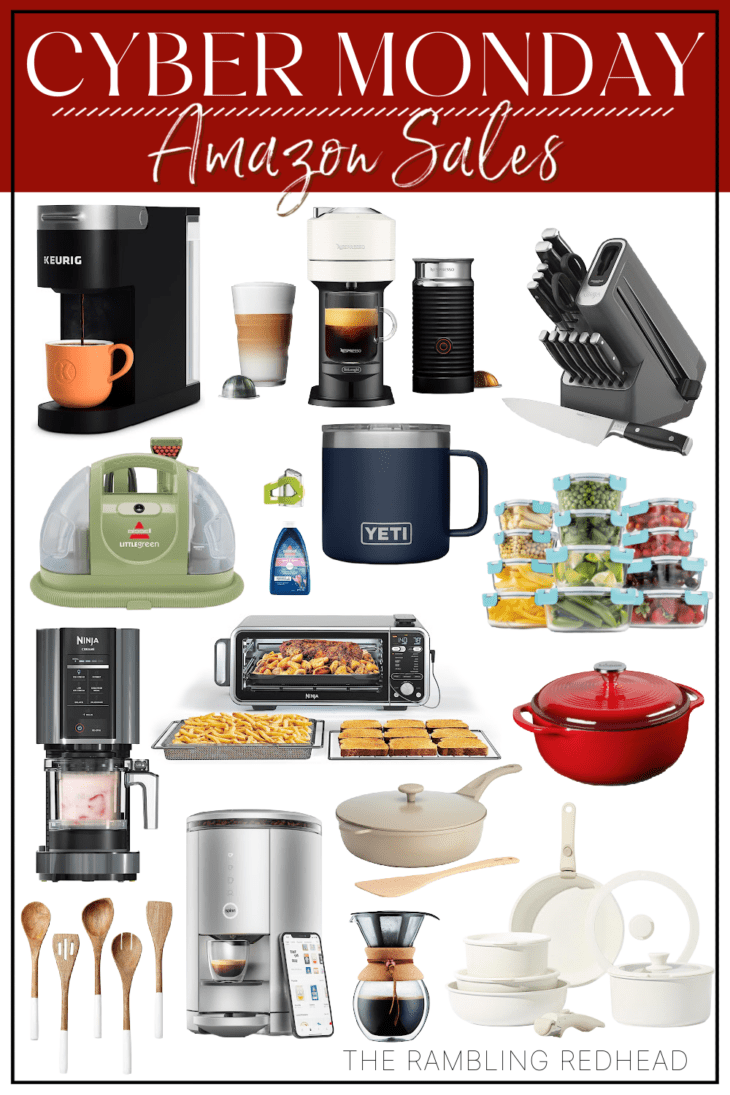 | Keurig Slim | Nespresso Machine | Ninja Knife Set | Bissell Little Green | Yeti Travel Mug | Glass Containers | Ninja Creami | Ninja Countertop Foodi | Dutch Oven (lots of colors) | Wooden Spoons | Spinn Coffee Maker | All in One Pan (lots of colors!) | Pour Over Coffee Maker | Carote 11 Piece Removable Handle Pan Set |
---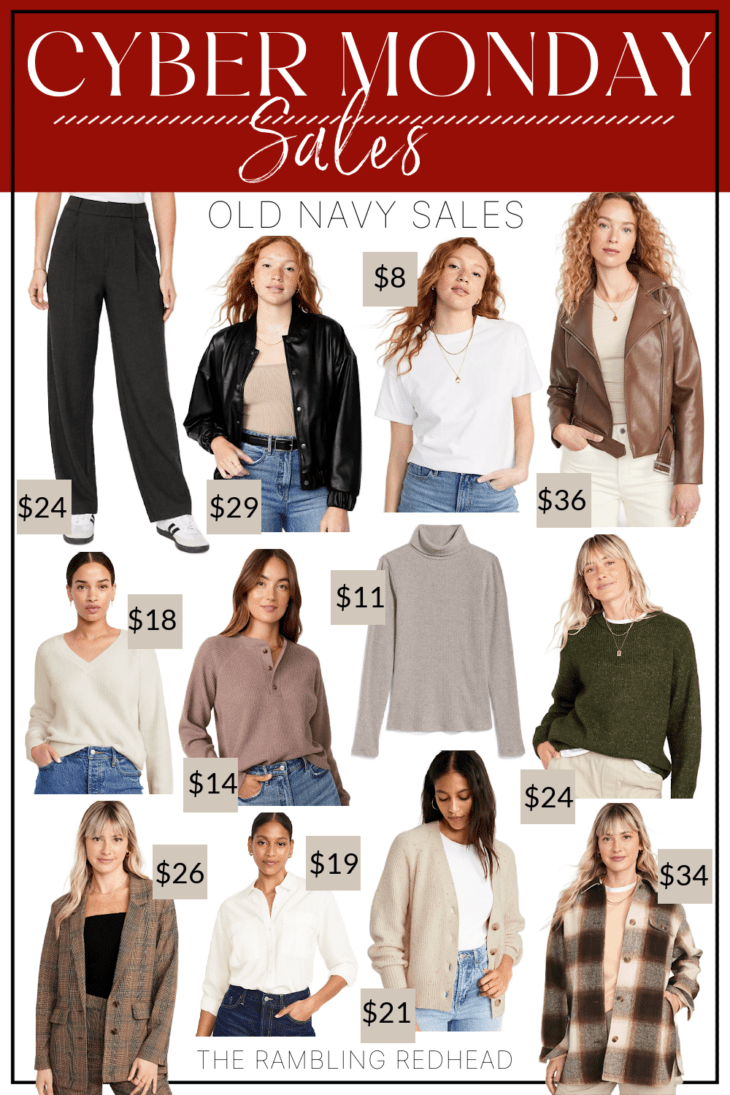 | Black Trousers | Leather Bomber Jacket | Basic Tee | Brown Leather Jacket | Cream V Neck Sweater | Henley Top | Turtleneck | Green Sweater | Blazer | Button Down | Cardigan | Jacket |
---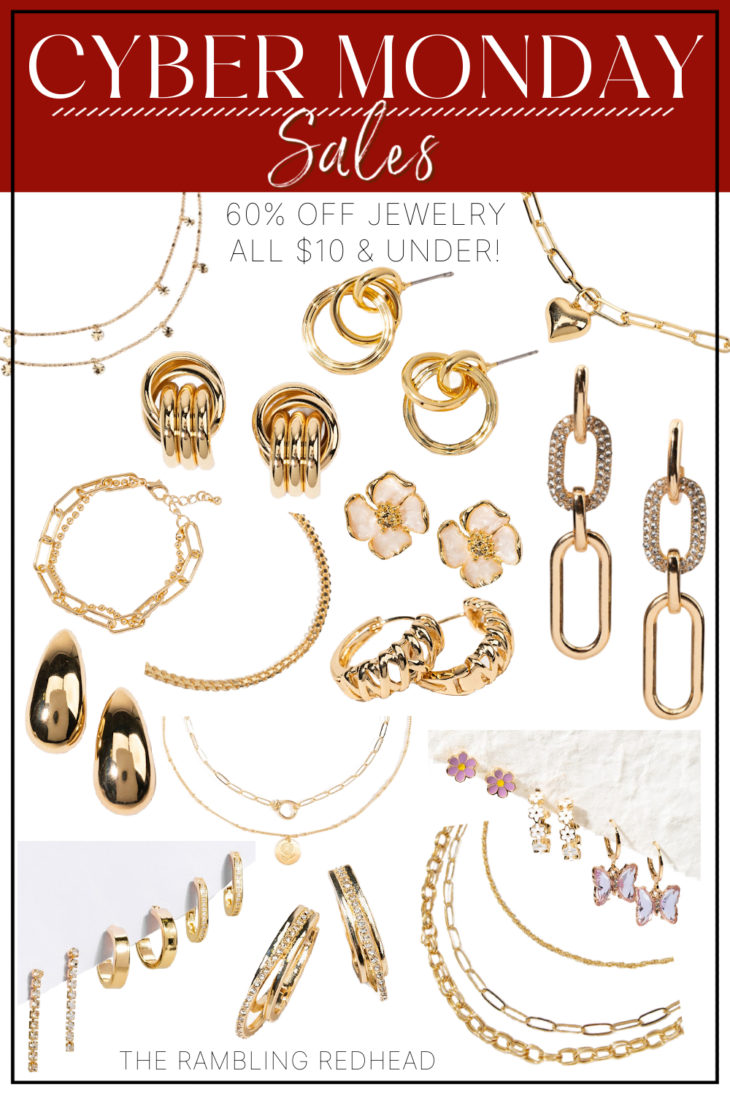 | Gold Choker Necklace | Thick Loop Studs | Gold Linked Drops Earrings | Heart Necklace | Chain Bracelets | Wide Chain Necklace | Huggie Hoops | Enamel Flower Studs | Paperclip Gold Studded Earrings | Gold Droplet Earrings | Flower Layered Necklace | Butterfly/Flower Pack of 3 Earrings | Gold 3 Pack Earring Set | Studded Pave Long Hoop | Thick Chain Layered Necklace |
---